Leon - LEATHER
Cap style: Navy watch / Docker
Details: cut above ears, opening and velcro strap in the back
Lining: cotton
Sweatband: cotton
Fabric: genuine leather
Ready to ship in 45 days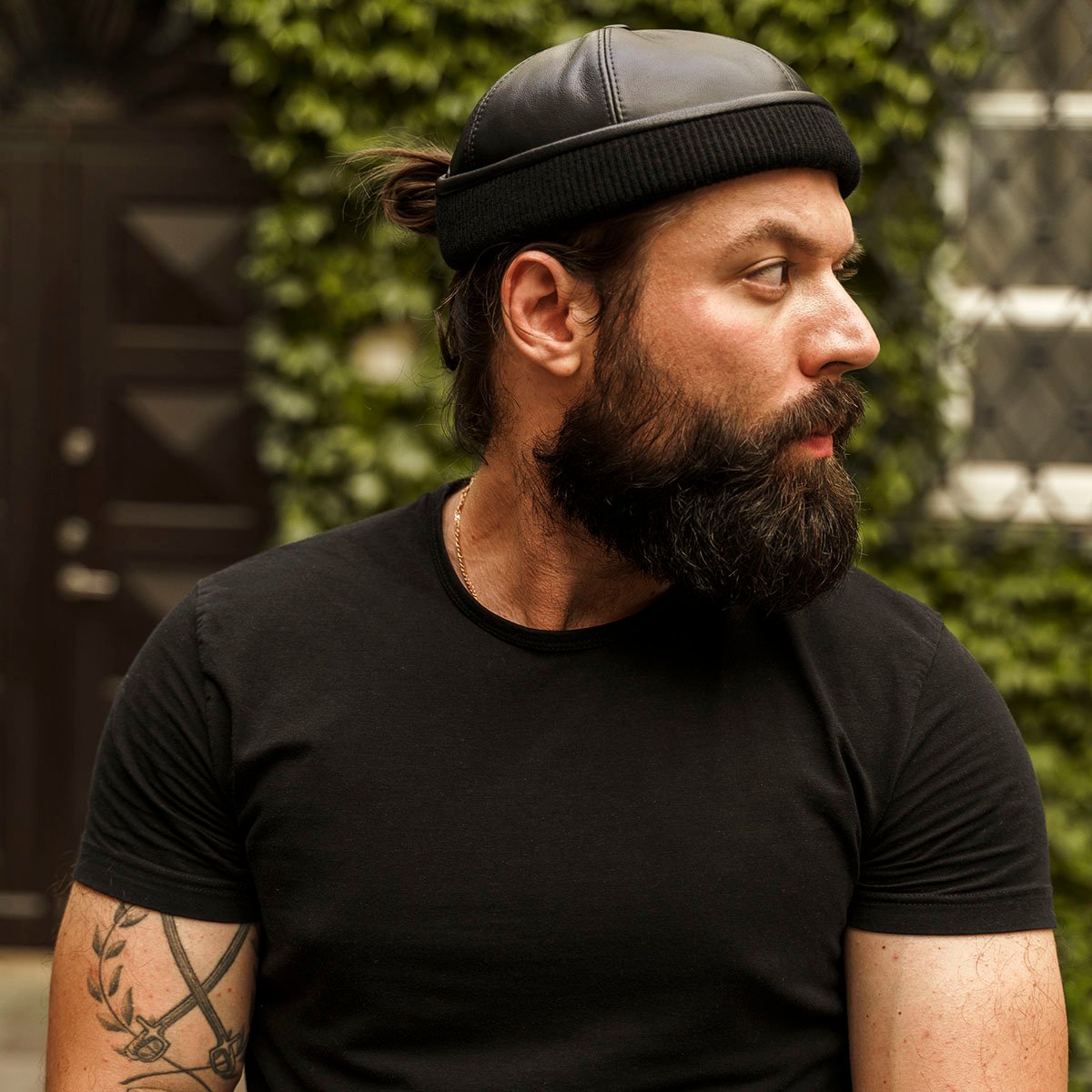 Products from the category "Mask" can not be returned or exchanged for hygienic reasons.
RETURN
1. According to existing valid regulations, within 30 calendar days from the product's delivery date, you have the right to return it without giving any reasons and withdraw from the contract.
2. Send us back the product that you purchased in its original state, not damaged and not worn, with all the labels. Please protect properly your product in a package. In this case, you will be responsible for covering the return shipping fee.
3. Add a note inside the returned box with all the necessary information: your order number / surname and that it is a return for a refund. Keep the tracking number of parcel.
4. Within 14 days from receiving your parcel, we will check the state of the product (if it hasn't been worn or damaged).
5. If there won't be any impediments, we will refund your money. If your return request will be denied (because of the product's damage or traces of use), we will let you know by email.
RETURN ADDRESS:
Kompania Handlowa im. Piotra Piano
ul. Margerytki 12
04-906 Warsaw
Poland
Reviews
By
willie F.
on 31 March 2022 (
Leon - LEATHER
) :
Leather hat
Superb craft in this item
By
Rosemary P.
on 16 Jan. 2022 (
Leon - LEATHER
) :
Quality like no other
Worth the wait. This style was chosen by my son for a Christmas present from my husband and me. When it arrived we were extremely pleased with the Leon. The leather is top quality and the lining is absolutely perfect. Plus the workmanship is beyond compare. This is the 4th Sterkowski hat we have purchased and we have never been disappointed. I am sure we will order again.


By
tufan C.
on 05 May 2021 (
Leon - LEATHER
) :
Amazing cap
As a headwear enthusiast I easily can say that this cap which I recently bought is one of my favourites
Quality of the material, craftmanship, finish etc are simply unbeatable
I am so glad that I come across with a beautiful company like Sterkowski quiet a while ago who is a top hat/cap specialist
Many thanks again guys
Tufan
Product added to wishlist