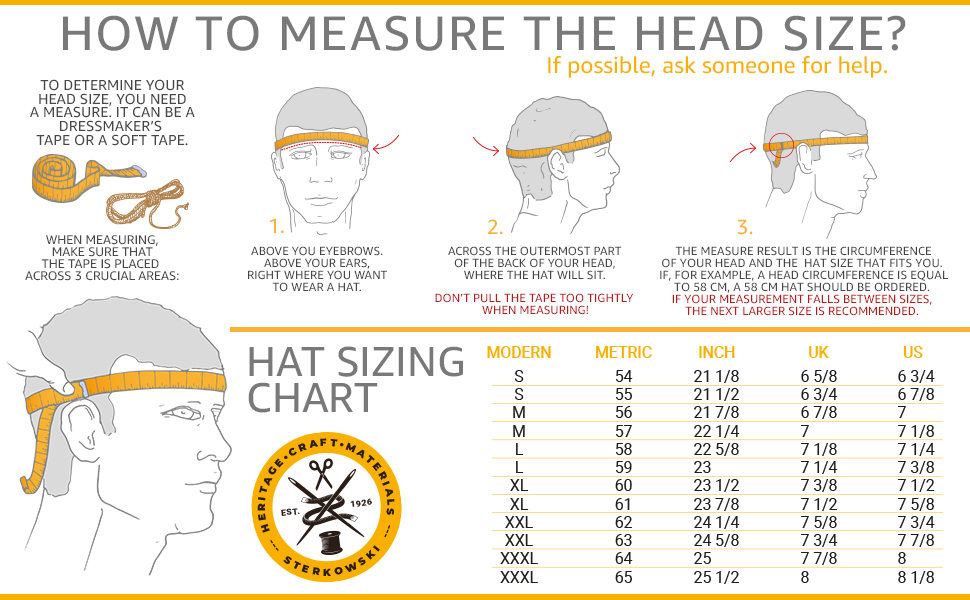 Measure your head with a dressmaker's tape or a soft tape measure - without stretching the tape measure.
Measure above your ears at 1.5 cm, above your eyebrows and at the furthest point on the back of your head where your hat should rest.
The result of the measurement is the circumference of your head and the size of the headgear you should choose. For example, if you measured 58 cm, the headgear size you should order is 58 cm.
If our measurement falls between two sizes we recommend choosing the larger variant.
Good to know:
1.When measuring, do not tighten the string or the centimetre too much!
2.If you happen to pull the hat or cap over your ears, measure the circumference with your ears. Don't tighten the tailor's tape too much, it's important that you feel comfortable when measuring.
3.If you don't have a tailor's tape measure available, use a string and then measure the length from a ruler.