---
History
The Sterkowski family has been dealing with headgears since 1926. The founder of the company was Anna Sterkowska, who after her husband, Władysław's death and with four children and elderly mother to support turned to millinery. Gradually, she was accompanied by her son, Zygmunt, who became the actual architect of the company for a number of years to come.

The company managed to survive the first years of the German occupation and it was only the outbreak of the Warsaw Uprising that resulted in stoppage of its activity. Zygmunt Sterkowski fought in the Uprising as a member of a sapper unit and once it had ended he was sent to Germany as a forced labourer.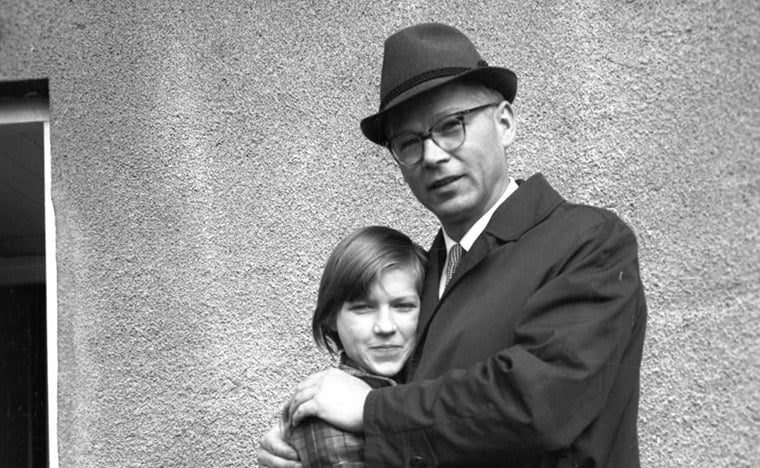 Zygmunt Sterkowski (Anna's son) with his daughter Wanda. Owner and architect of company for a few decades.
He came back to Poland at the end of May 1945 and immediately began to restore the company. He found a partner quickly and resumed manufacturing of not only headwear but also textiles. In under two years the company expanded into a 50-person enterprise. Its further development was thwarted by the communist authorities, which for obvious reasons did not like a private initiative of Warsaw entrepreneurs. The business was damaged by means of extra taxes. Zygmunt Sterkowski's partner emigrated to France whereas the former embarked on independent activity on a smaller scale. He partly restored the company making caps, hats and berets. He also cooperated with foreign companies, among others Mayser, Garneau, Kangol (Germany, France, Great Britain). Mr Sterkowski worked in the Examination Commission and at the Technical Development Club; he also participated in lectures for craftsmen held all over the country. He was awarded the National Education Commission medal. He passed his love to headwear on to his sons, Marek and Jerzy Sterkowski. Both father and sons implemented a number of technological innovations in the process of headgear manufacture, for which all three received Jan Kiliński Gold Medal.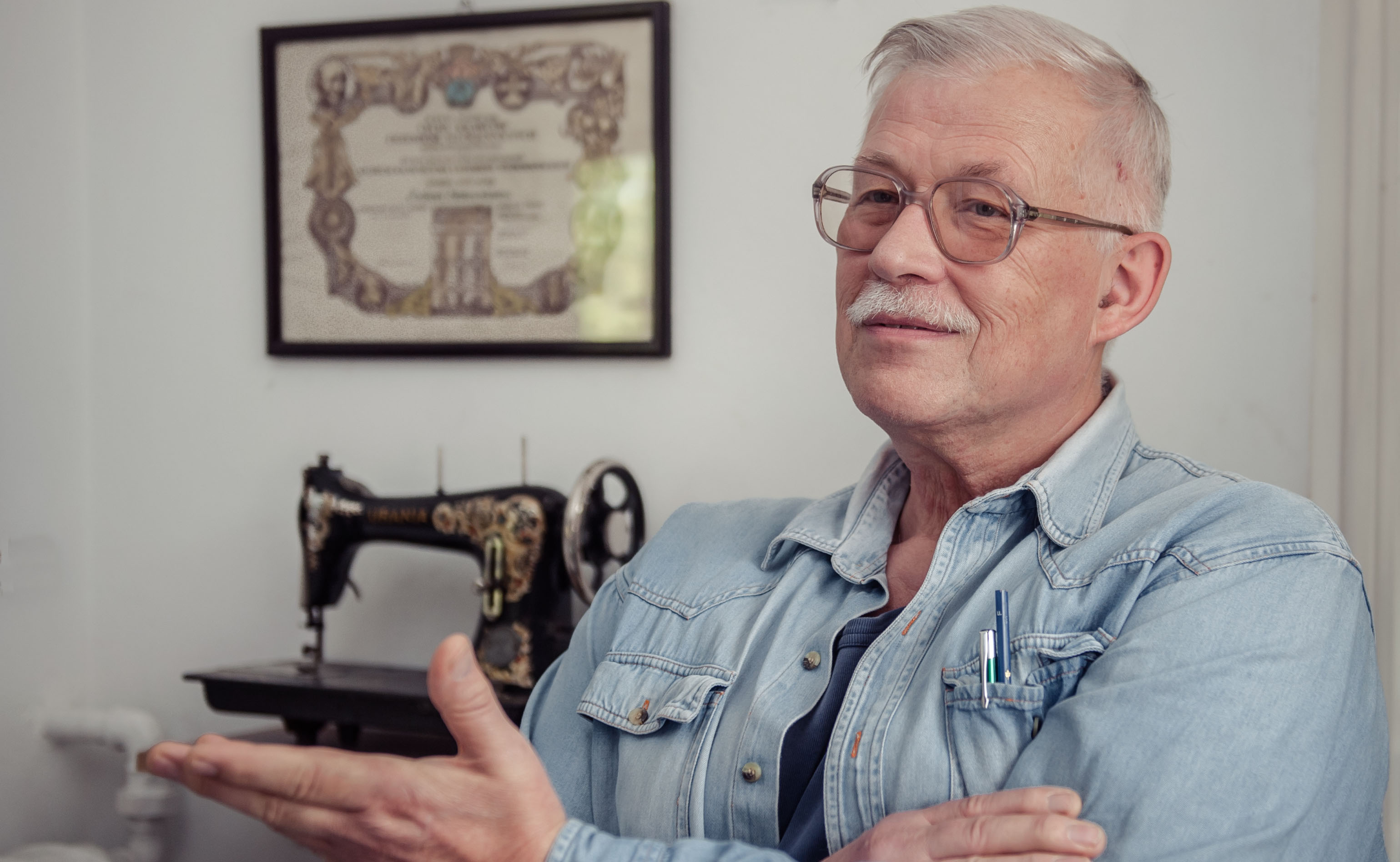 Marek Sterkowski - head of production (master craftsman).

The enterprise has survived most of the turmoil of the stormy years. With financial difficulties at the beginning of the 21st century it was on the verge of closing down. The new chapter and restoration of the company began in 2010 when the helm was taken over by the fourth generation related to the company.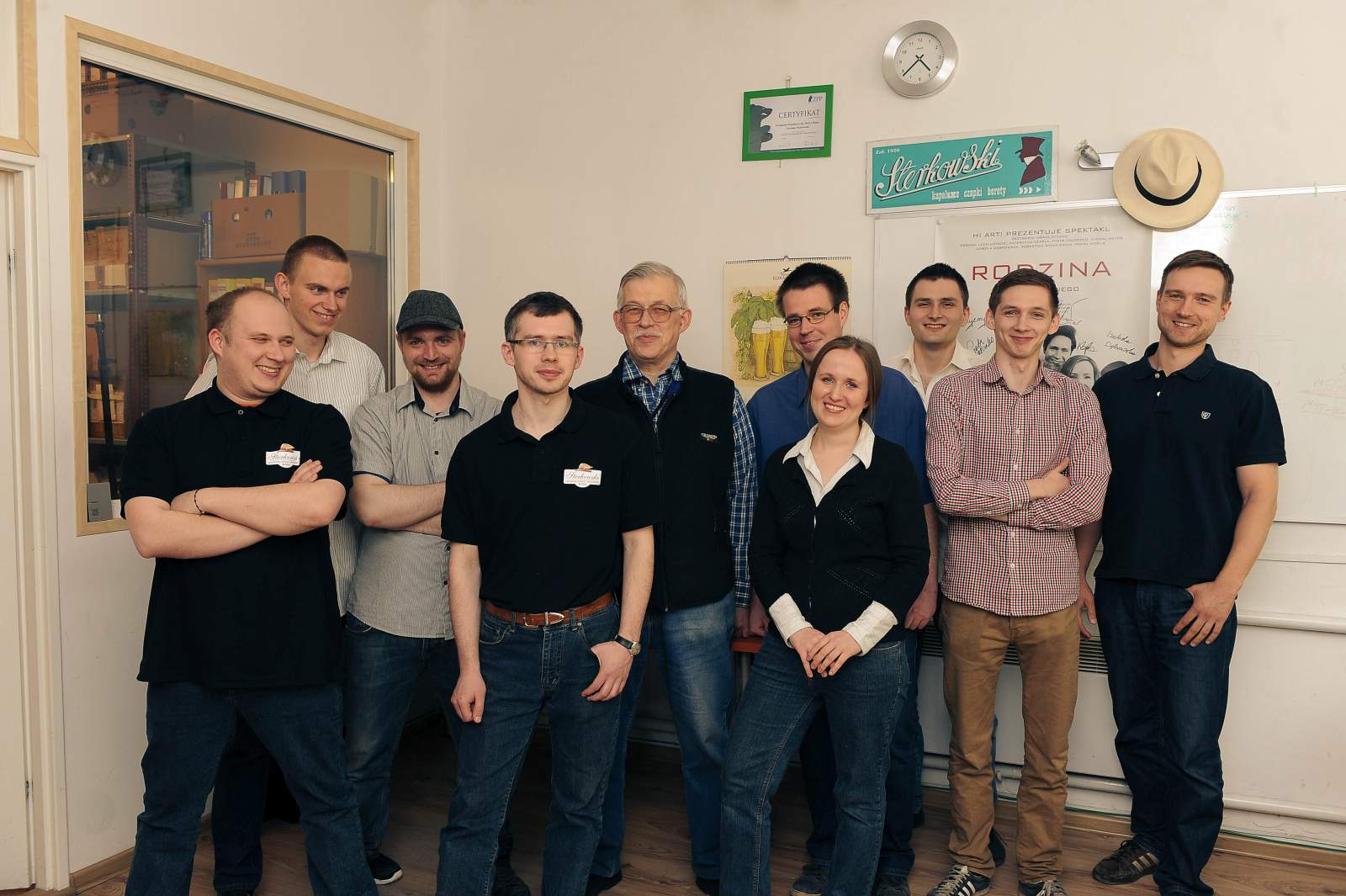 We :) Sterkowski Team today
---
Informations
For more informations email us! -> [email protected].com