Gecko - LINEN
Cap style: Flat cap / Ivy League
Details: very breathable, no lining, sewn down shape memory visor
Sweatband: cotton
Fabric: 100% linen
Ready to ship in 2 business days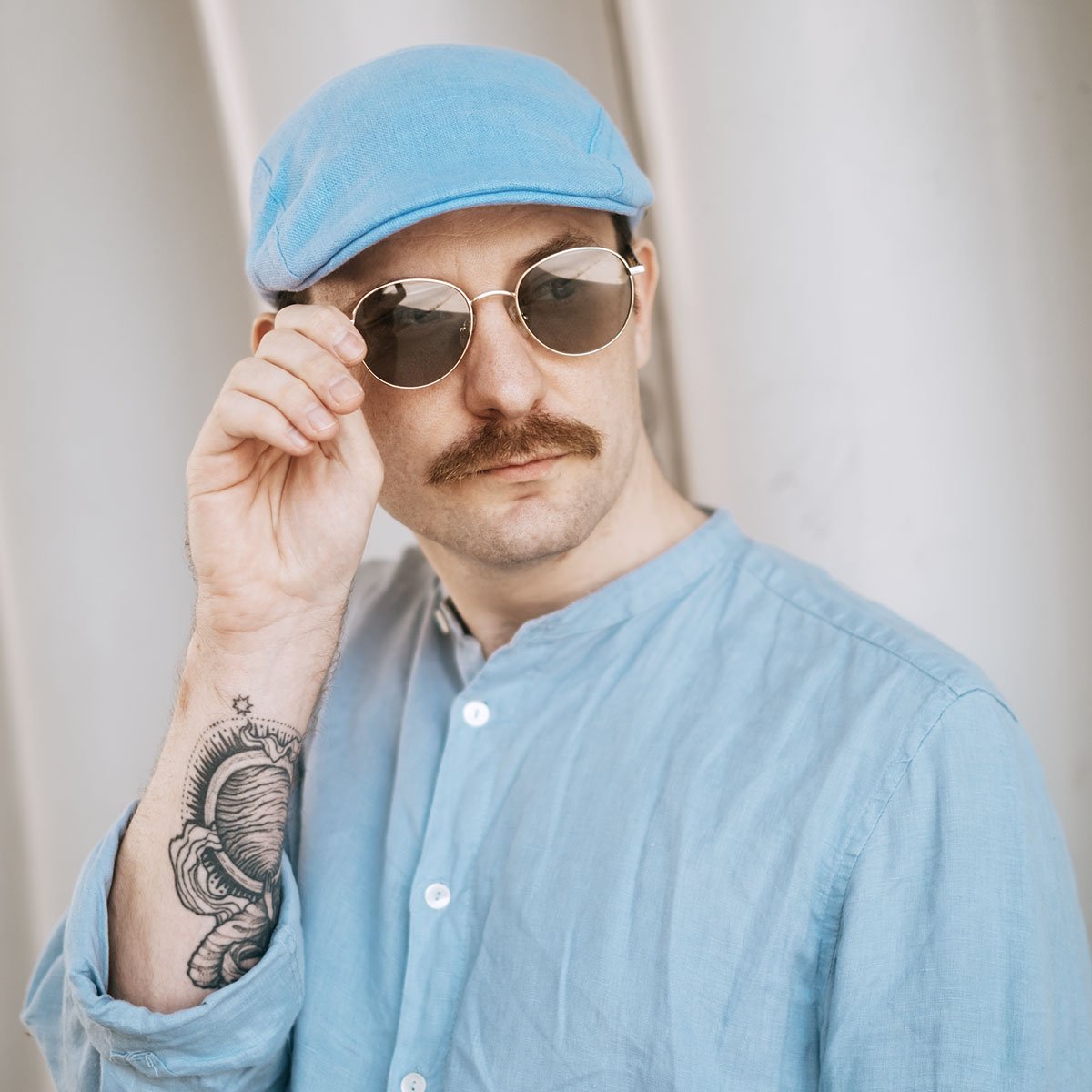 Products from the category "Mask" can not be returned or exchanged for hygienic reasons.
RETURN
1. According to existing valid regulations, within 30 calendar days from the product's delivery date, you have the right to return it without giving any reasons and withdraw from the contract.
2. Send us back the product that you purchased in its original state, not damaged and not worn, with all the labels. Please protect properly your product in a package. In this case, you will be responsible for covering the return shipping fee.
3. Add a note inside the returned box with all the necessary information: your order number / surname and that it is a return for a refund. Keep the tracking number of parcel.
4. Within 14 days from receiving your parcel, we will check the state of the product (if it hasn't been worn or damaged).
5. If there won't be any impediments, we will refund your money. If your return request will be denied (because of the product's damage or traces of use), we will let you know by email.
RETURN ADDRESS:
Kompania Handlowa im. Piotra Piano
ul. Margerytki 12
04-906 Warsaw
Poland
Reviews
By
Michael E S.
on 06 July 2022 (
Gecko - LINEN
) :
Impressive Quality for a reasonable price
I always was wearing caps. Most of them with some brand name on them, and made somewhere on earth.
Accidentally I found your offering, and - honestly, in the first glance, i thought, sure too expensive…
Later when rechecking, I was impressed by the range of hats and their pricing.
So I made a testorder for two of your caps.
Choice of colours, a joy. Orderprocess easy and straight forward. Deliverycost fully ok, delivery speed: fast and reliable.
Opening the nicely decorated box: Big smile. No useless cardboard stuff, but a colour print card and my new caps well packed in Baga, so if anything ugly would happen during its journey, only the box get dirty, but not the ordered goods.
And I like how they look, fit and keep snuggly on my head.
Sure will gladly recommend to friends, when they will asking about my new acquisition.
Will give them a few months on my head, out in the sun or later this year, foggy weather.

By
Joacim E.
on 05 Aug. 2021 (
Gecko - LINEN
) :
Perfect fit
Perfect fit and perfect for warm summer days.
By
JIM L.
on 10 July 2021 (
Gecko - LINEN
) :
EXCELLENT COMPANY TO DO BUSINESS WITH...
This is the 3rd cap I've purchased from Sterkowski.
The experience with this business has been excellent in every way.
For example I was sent a 'gift card' by mistake but they honored it anyway.
Delivery was fast and seamless.
Packaging made sure of fine condition through shipping.
"Support" was swift and thorough when I contacted them - and it was over a weekend!
This is a competent, trustworthy, credible outfit.
The hats - every one of them - has been as represented on the site:
Quality designs
Top notch materials
Excellent craftsmanship
I've had no reason to return or question anything but I am sure they will back-up all they say that they will.
OVERALL dealing with Sterkowski has been a rewarding experience.
Jim Landes



Product added to wishlist