Pireus - CORDUROY
Cap type: Breton
Details: decorative buttons, shape memory visor 5cm len.
Sweatband: cotton
Fabric: 100% cotton corduroy
There are not enough products in stock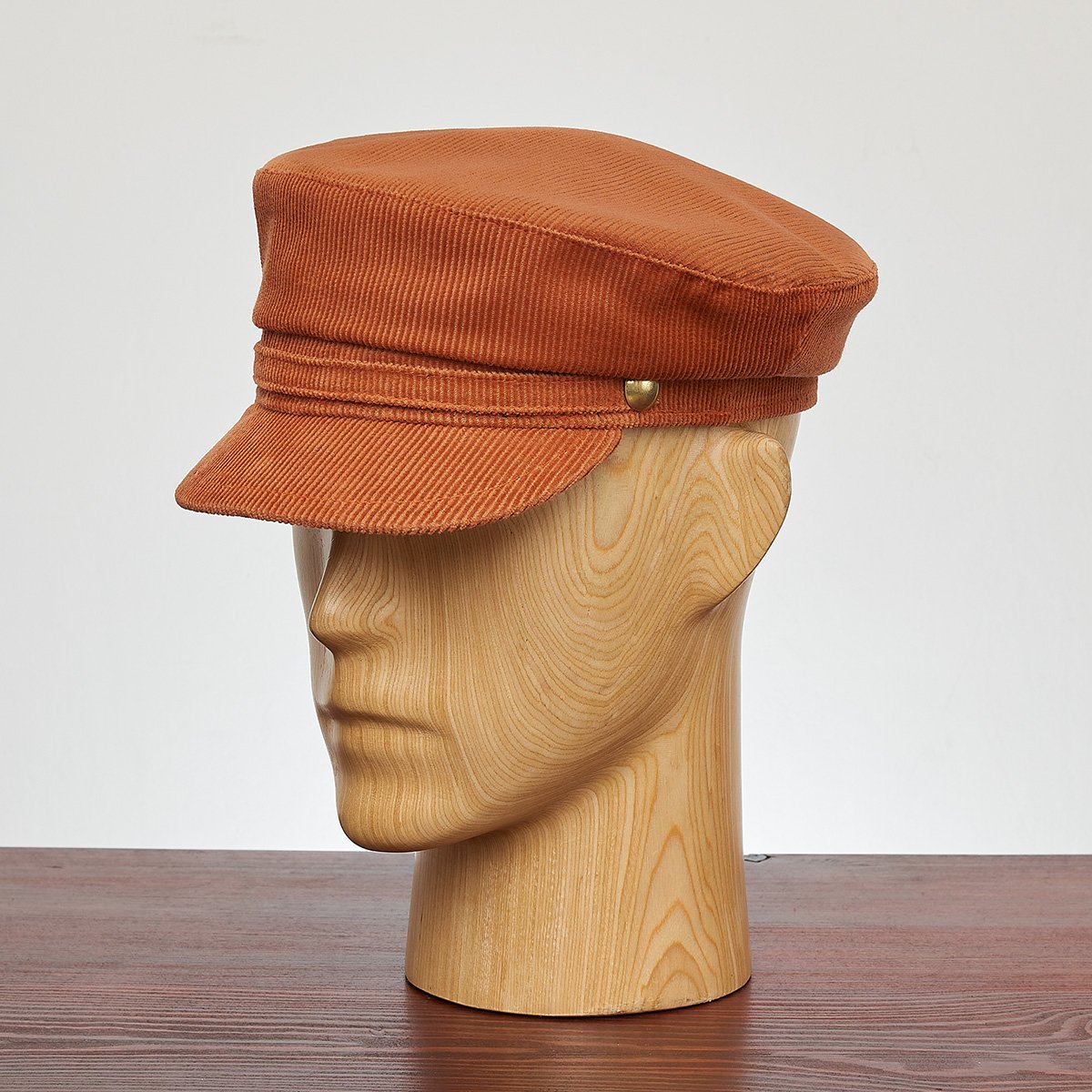 A traditional corduroy Breton style sailor cap with a decorative belt over visor. One of many variations of fisherman cap available in our store. Cap has a short peak, and 2 decorative buttons.
Cotton corduroy is a great choice for spring beause it is breathable and comfortable. A similar shape of this mariner cap was worn by John Lennon.
An elegant and practical skipper cap for everyday use. This headgear is available in large xl and xxl sizes. Good old world craftsmanship from Poland.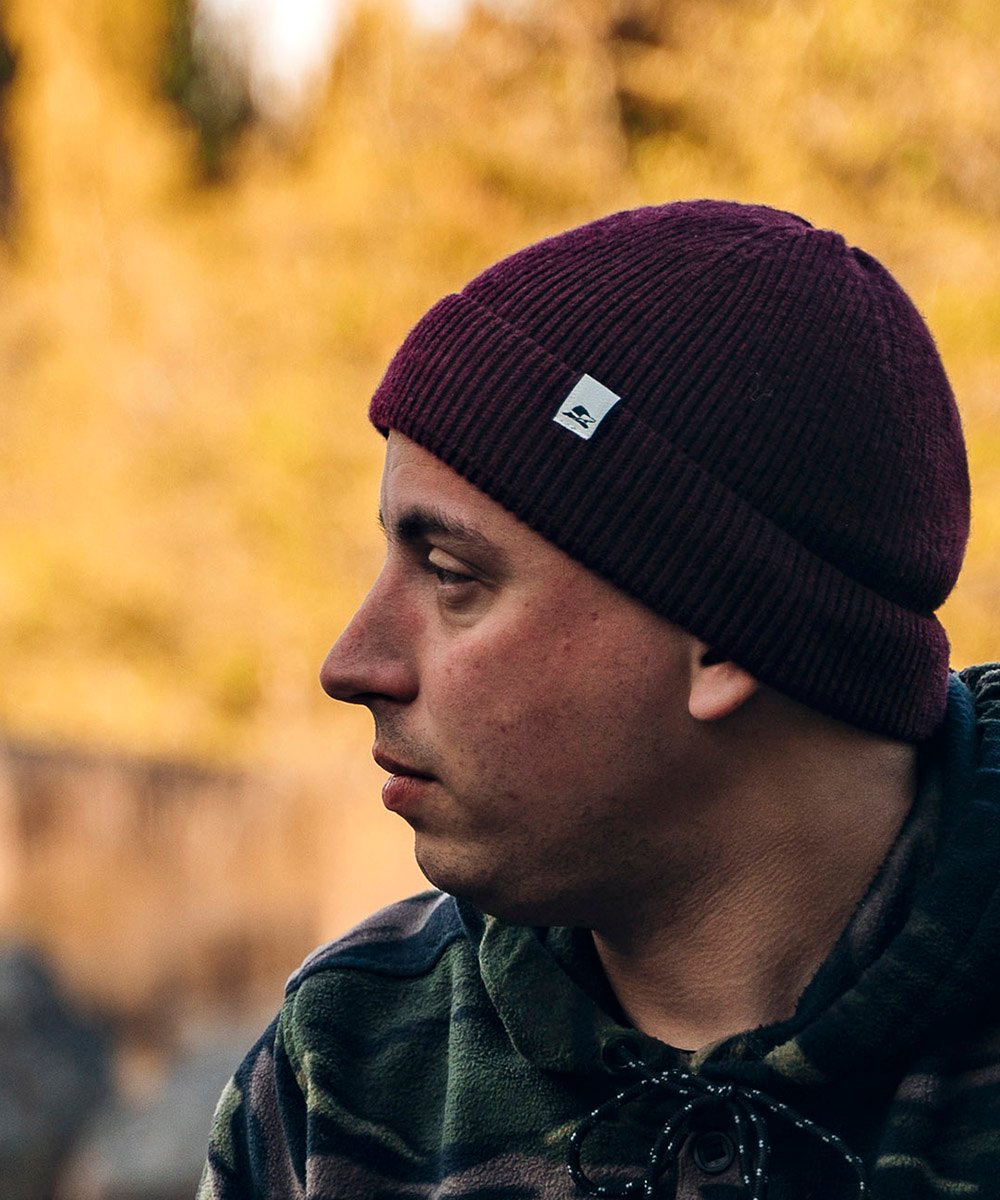 Transitional seasons can be unpredictable. Autumn and spring are the peak seasons for catching a cold or getting chilly or overheated. The weather in March or October can be quite tricky. Also, it often changes dramatically during the day. It's time to find out what to look out for when choosing a knit cap for transitional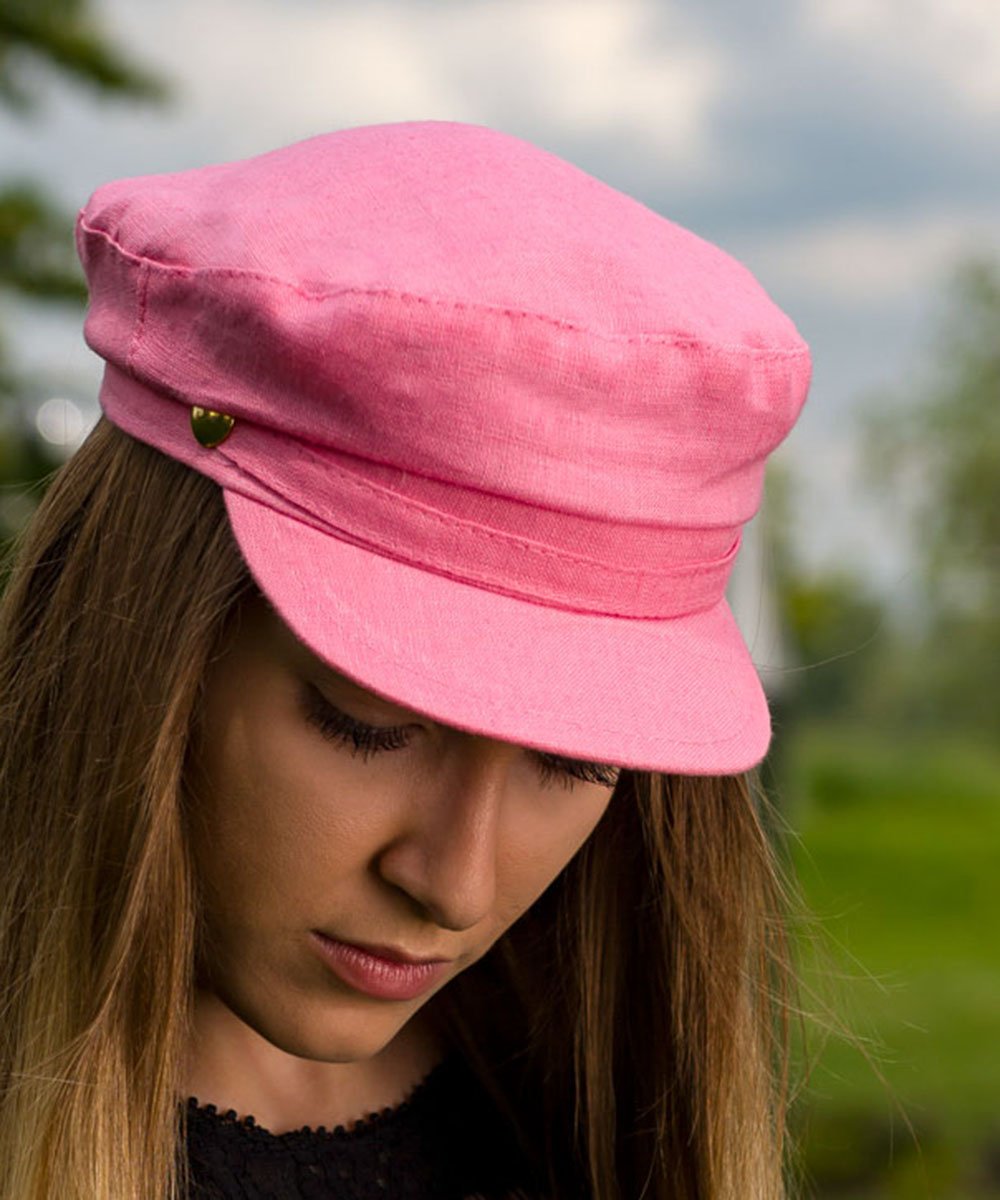 The hat is an important part of your collection of clothes, and it helps to emphasise your style. This headgear is a popular choice in autumn and winter because it provides good protection against the cold. In the summer, when the sun is strong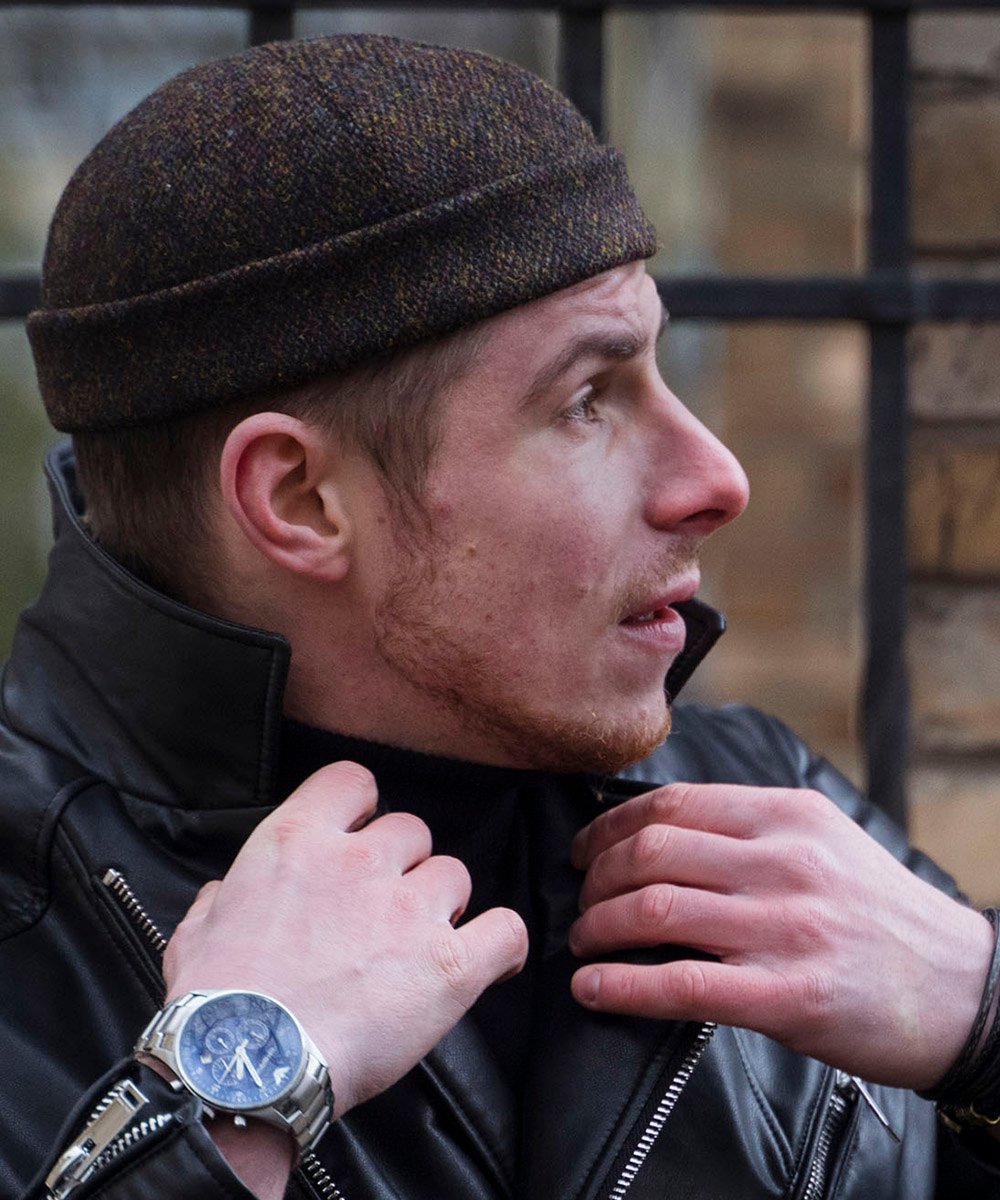 A hat made of high quality woolen yarn works well in winter. It warms the head and wicks away moisture. Remember to wash the hat you wear daily at least twice a season - mid-season and after the season. What are the most effective ways to clean a woolen hat?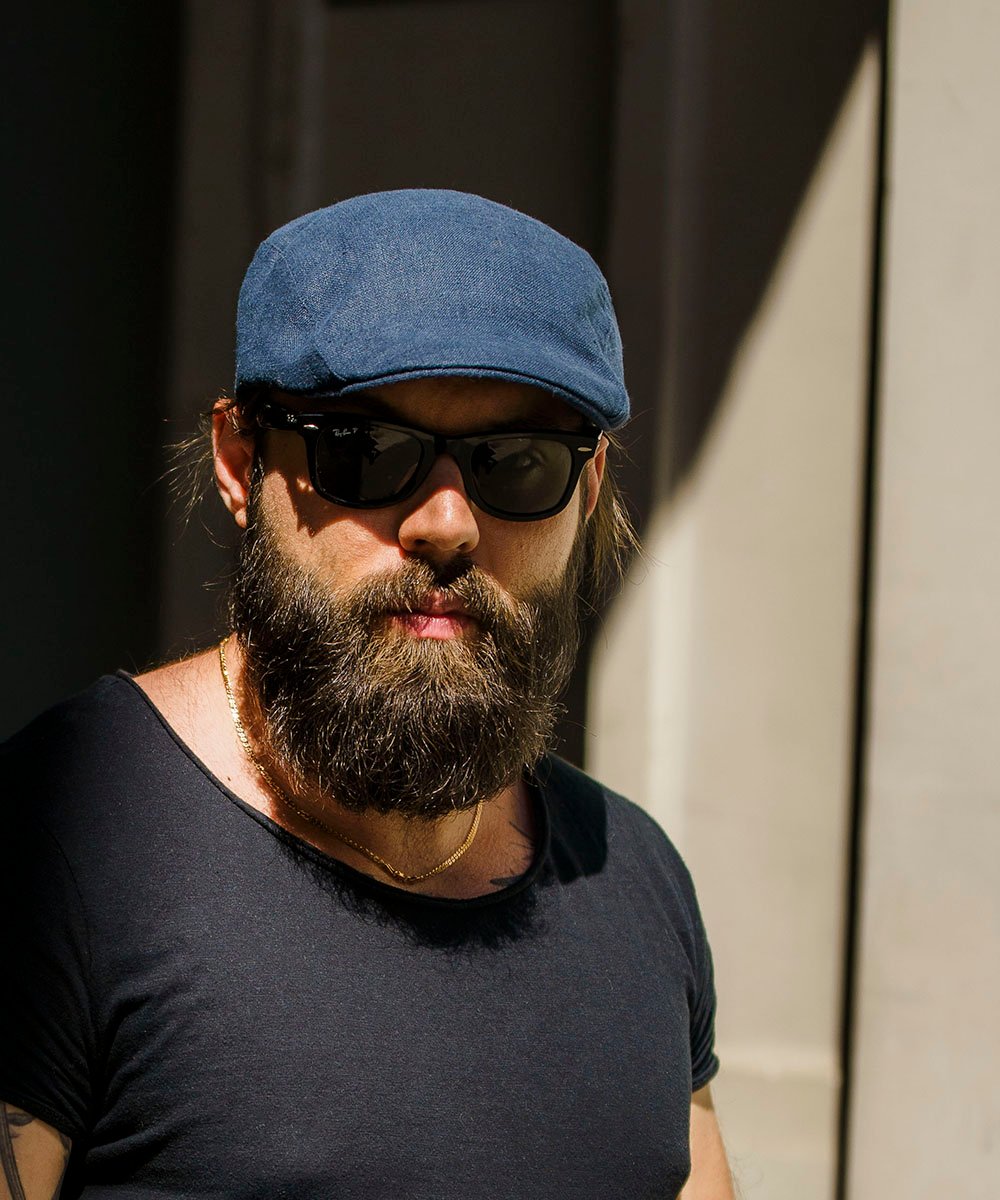 Linen, wool or maybe genuine leather? When choosing accessories, many people are unaware of the huge role that materials play. It is the same for hats and caps, the durability of which depends largely on the fabrics they are made from. Below we present you the most popular materials
Products from the category "Mask" can not be returned for hygienic reasons.
RETURN
1. According to existing valid regulations, within 30 calendar days from the product's delivery date, you have the right to return it without giving any reasons and withdraw from the contract.
2. Send us back the product that you purchased in its original state, not damaged and not worn, with all the labels. Please protect properly your product in a package. In this case, you will be responsible for covering the return shipping fee.
3. Add a note inside the returned box with all the necessary information: your order number / surname and that it is a return for a refund. Keep the tracking number of parcel.
4. Within 14 days from receiving your parcel, we will check the state of the product (if it hasn't been worn or damaged).
5. If there won't be any impediments, we will refund your money. If your return request will be denied (because of the product's damage or traces of use), we will let you know by email.
RETURN ADDRESS:
Kompania Handlowa im. Piotra Piano Global Sp. z o.o.
ul. Margerytki 12
04-906 Warsaw
Poland