Maciejowka model 8 - LEATHER
Cap style: Breton / Fiddler / Maciejówka
Details: belt and buckle
Lining: quilted cotton
Sweatband: cotton
Fabric: genuine leather
Ready to ship in 45 days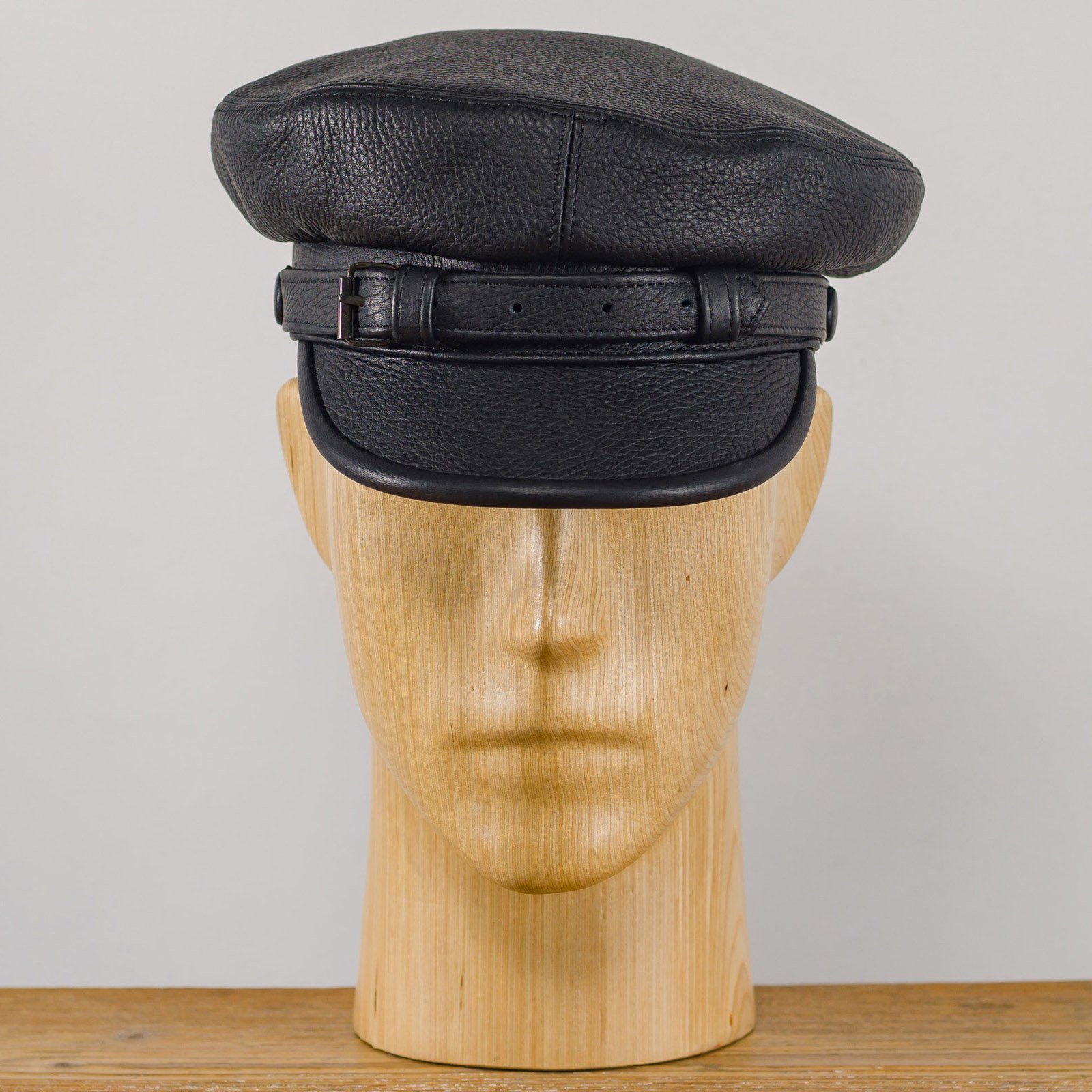 A classic, traditional pattern with many names. Western world knows this cap as a Breton cap or a Fiddler cap (from the movie 'Fiddler on the roof'). In Poland it is called Maciejówka. No matter how it's called, it always looks very elegant and classy.
Genuine leather and quilted cotton lining offer a great wearing comfort and breathability. Please note that this cap is available in few colour versions.
We also offer some exact replicas of Polish Legions Maciejowka caps in it's original form and color. This black leather Breton cap is available in big xxl and xxxl sizes. Precise handmade craftsmanship from Poland.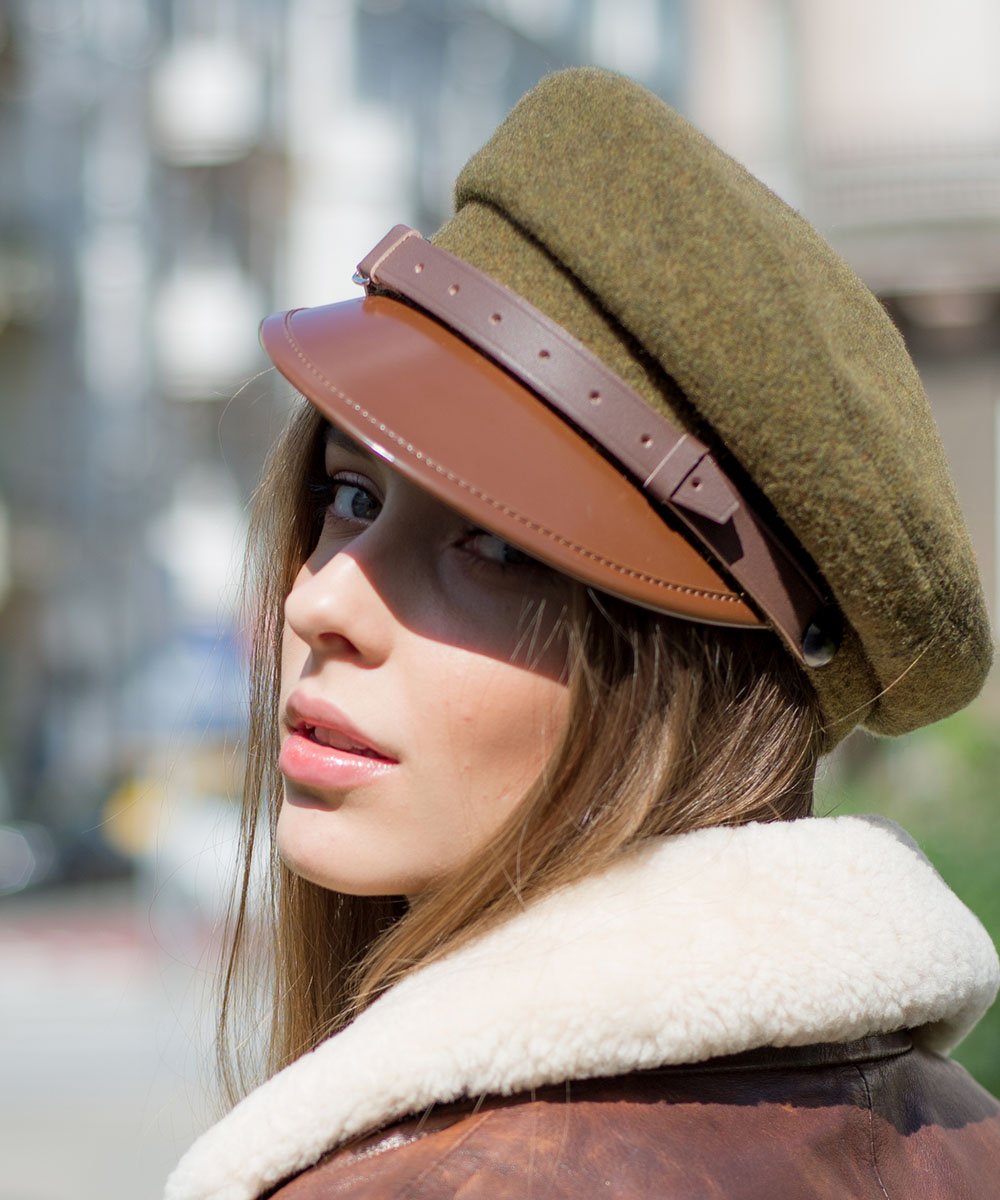 The maciejówka cap has a very long and rich history. However, to this day it is still uncertain where its name comes from. Nowadays, in its modern version, it is an elegant and interesting accessory to women's Parisian style. What are the origins of the cap and how to wear it to look fashionable?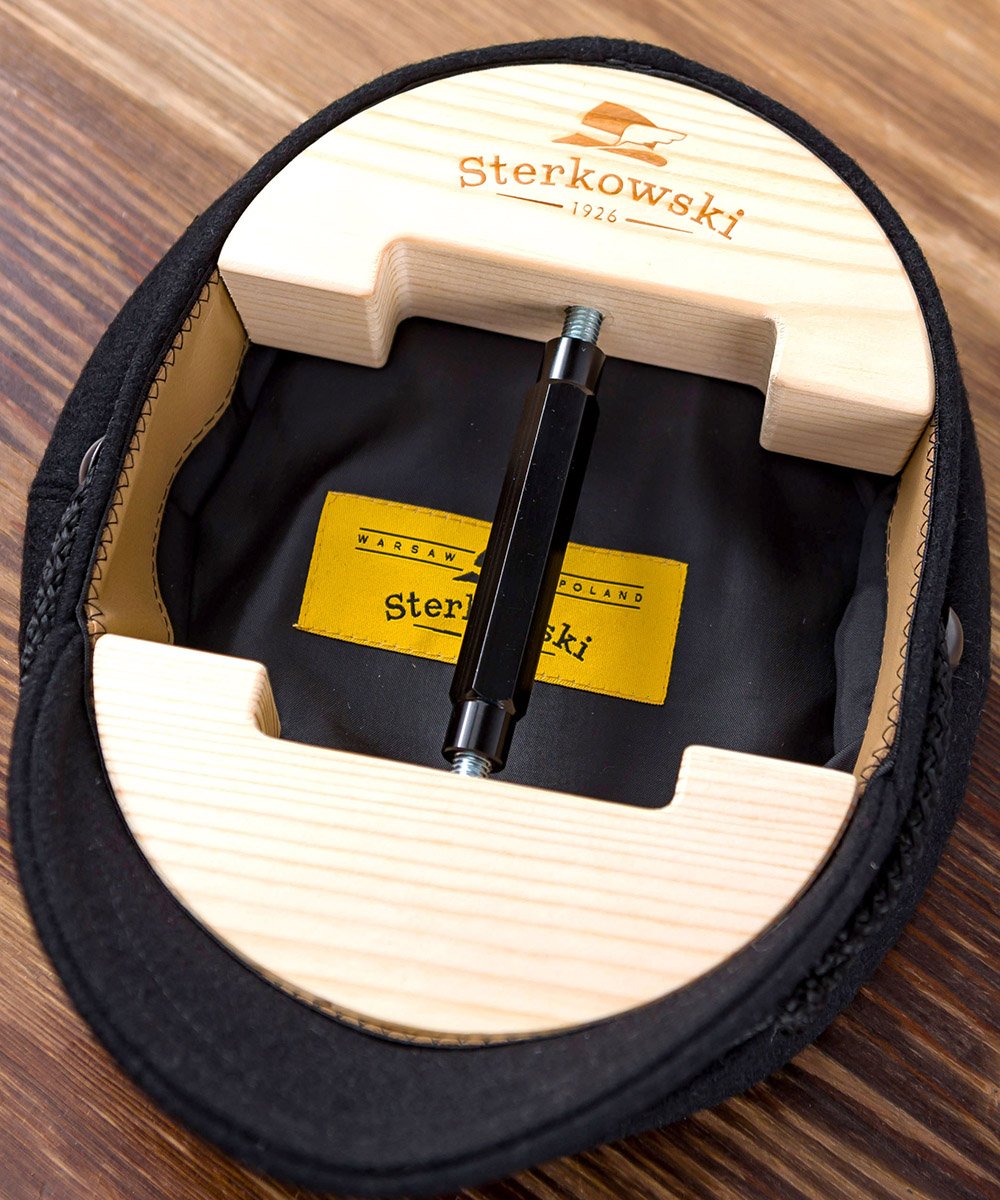 The well-tended headgear is clean, has a nice shape and looks good. When investing in a hat or cap made of natural raw materials, make a list of rules covering storage, care and the wearing of a headgear. This will allow you to enjoy your hat or cap for a long time.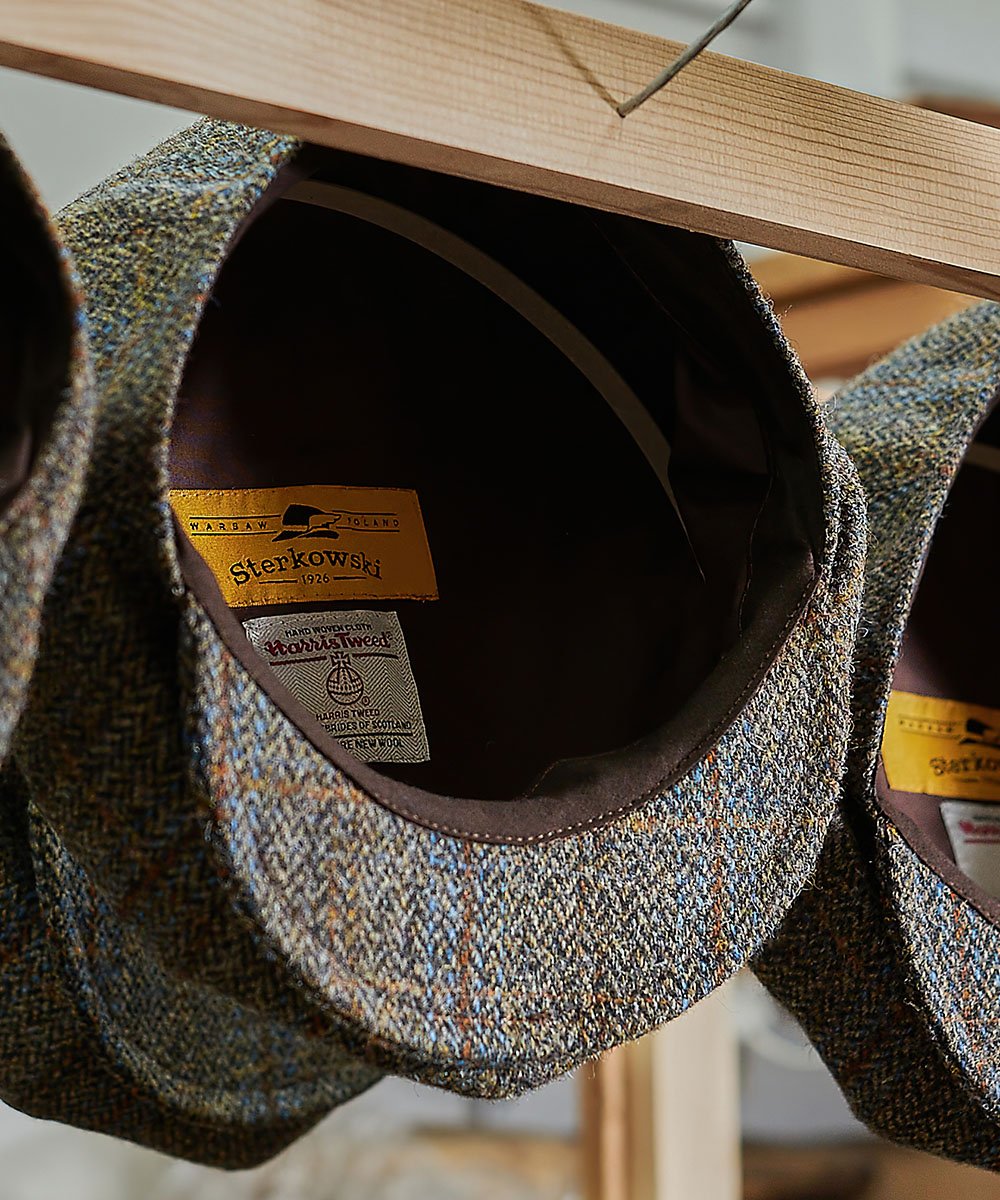 Caps and hats for men are now fashionable and generally available. Just go to the nearest shopping center and visit one of the popular chain stores. However, more and more men are finding out that the quality and logo on the label do not always go hand in hand.
Products from the category "Mask" can not be returned for hygienic reasons.
RETURN
1. According to existing valid regulations, within 30 calendar days from the product's delivery date, you have the right to return it without giving any reasons and withdraw from the contract.
2. Send us back the product that you purchased in its original state, not damaged and not worn, with all the labels. Please protect properly your product in a package. In this case, you will be responsible for covering the return shipping fee.
3. Add a note inside the returned box with all the necessary information: your order number / surname and that it is a return for a refund. Keep the tracking number of parcel.
4. Within 14 days from receiving your parcel, we will check the state of the product (if it hasn't been worn or damaged).
5. If there won't be any impediments, we will refund your money. If your return request will be denied (because of the product's damage or traces of use), we will let you know by email.
RETURN ADDRESS:
Kompania Handlowa im. Piotra Piano Global Sp. z o.o.
ul. Margerytki 12
04-906 Warsaw
Poland
Reviews
By
Robert M.
on 06 Apr. 2021 (
Maciejowka model 8 - LEATHER
) :
Excellent quality & design.
Beautiful cap, fine quality leather, very well made and comfortable. The peak and brim are nicely proportioned. The size 59 is good for my 23" head.
By
Arden S.
on 16 Oct. 2020 (
Maciejowka model 8 - LEATHER
) :
Astounding Riding Cap!
Received my Model 8 hat today and I'm pleasantly surprised at the suppleness of the leather. The fit is perfect and conformed to my head instantly. I actually bought it to use as a biker hat. I was extremely thankful to learn that the 'decorative' belt on the cap can function as a 'chin strap' and I wear it while riding my Harley-Davidson. Many admiring looks and comments.

FedEx shipping was super fast and I am totally happy with my purchase ... thank you to all of the Sterkowski Family and employees!

Regards, Arden
By
Tony D.
on 18 Sept. 2020 (
Maciejowka model 8 - LEATHER
) :
Tony Day
love my new cap very well made, I get pleasure just looking at it. received it two days ago and hav'nt taken it off ,when I go to bed it sits on the bed post next to my red one .
Product added to wishlist