Bergen
Natural leather unisex winter aviator cap, the best quality ever.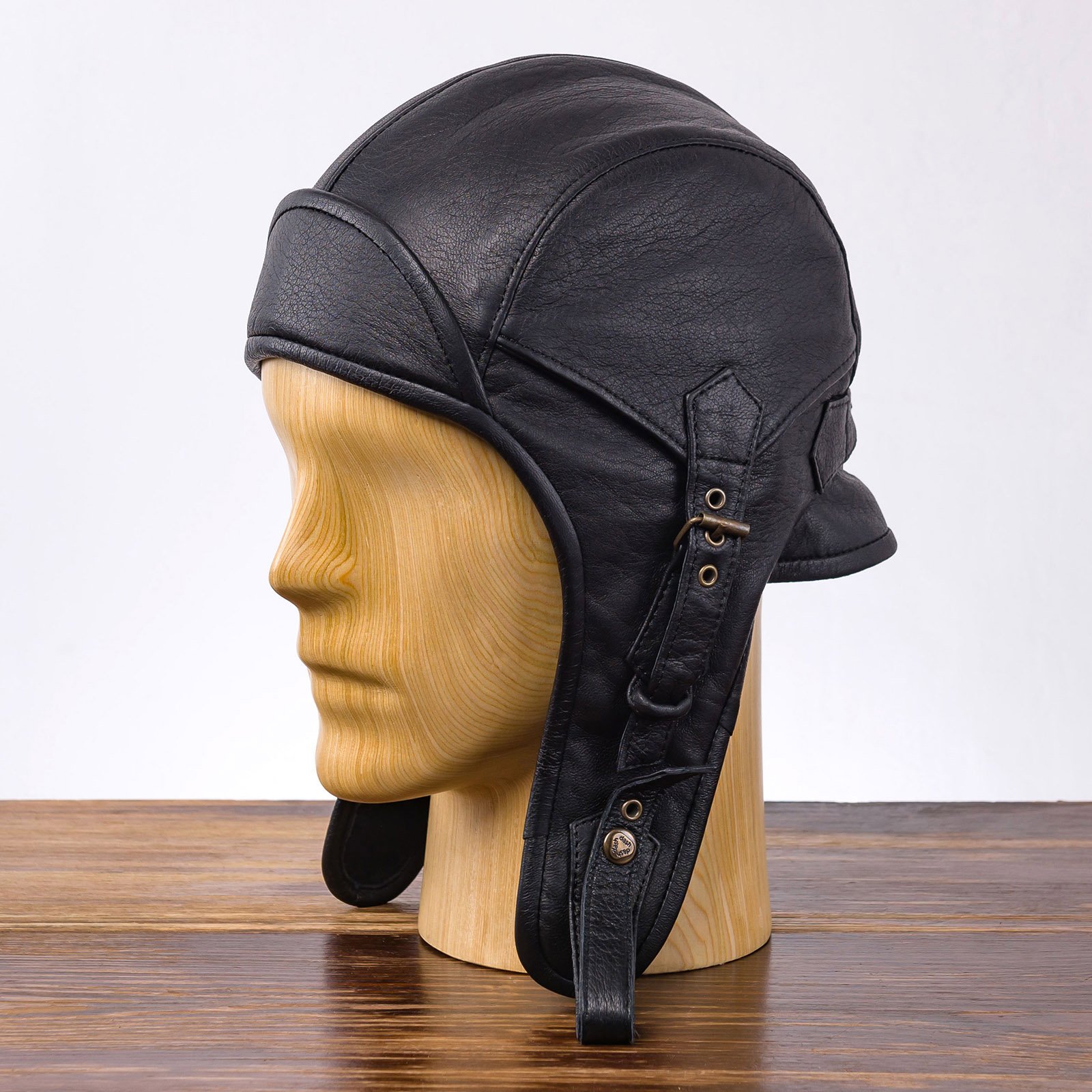 Product description
Cap style: Aviator cap
Details: earflaps with belt and buckle, movable visor
Lining: polar fleece (cotton on request leave a comment to order)
Fabric: genuine leather
A classic and traditional aviator, trapper cap. Comfortable, sturdy and warm genuine leather headgear. Bomber cap with earflaps (with belt and buckle) and a movable visor.
We offer this model in two versions: lined with polar fleece (default version) dedicated for cold weather conditions and the second lighter one with a cotton lining (on request if you want cotton lining please leave a comment to order in step 3 Shipping Method).
This aviator hat is often choose by cabrio or motorcycle drivers. In most cases we prepare cotton versions of lining for them. This cap is available in big xxl and xxxl sizes. Good old world craftsmanship from Poland.
Product: New | Warranty: 24 months | Worldwide Delivery 9$