Bomber - LEATHER
Cap style: Trapper / Chapka
Details: earflaps with belt and buckle, you can tie earflaps behind head
Lining: natural shearling
Fabric: genuine shearling leather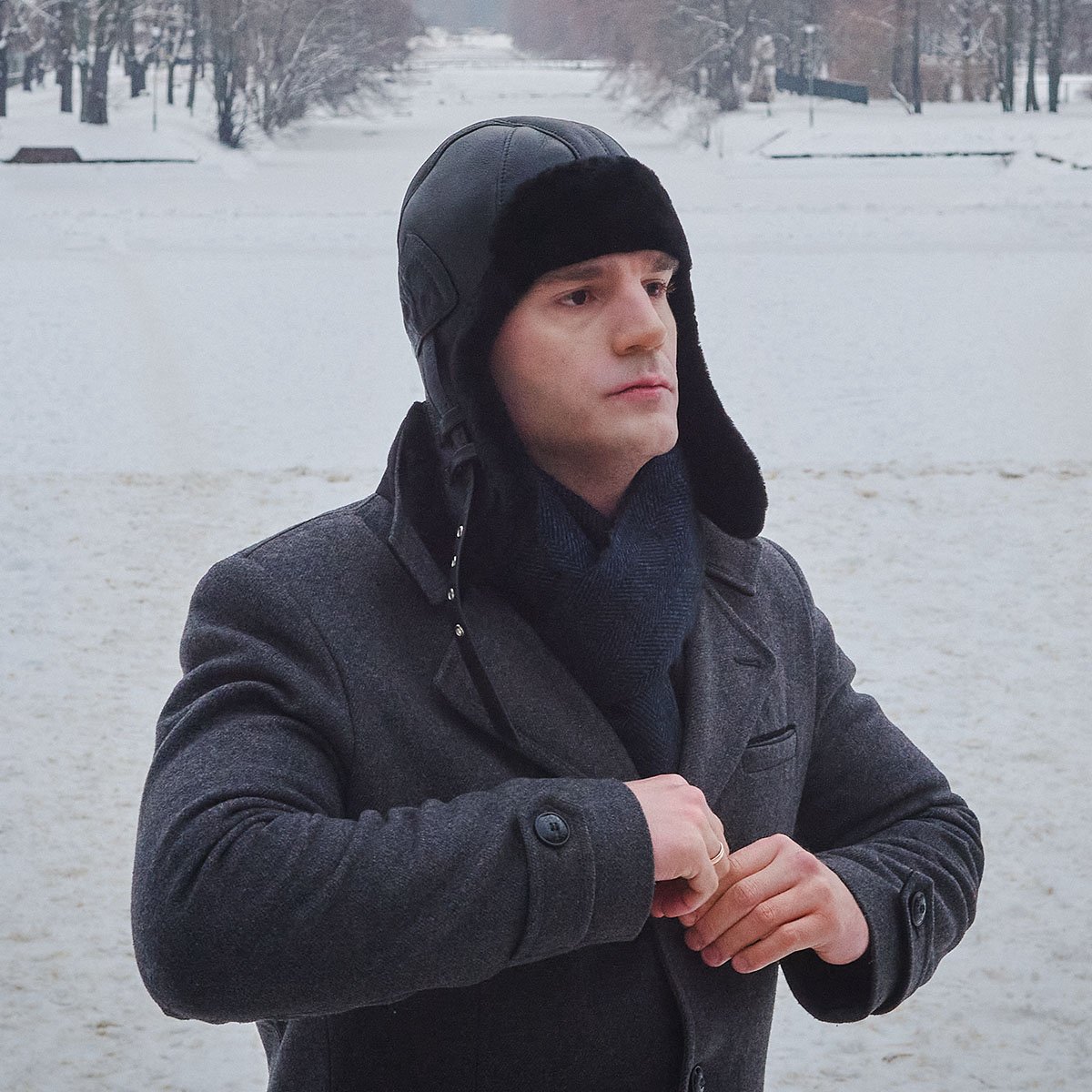 Products from the category "Mask" can not be returned for hygienic reasons.
RETURN
1. According to existing valid regulations, within 30 calendar days from the product's delivery date, you have the right to return it without giving any reasons and withdraw from the contract.
2. Send us back the product that you purchased in its original state, not damaged and not worn, with all the labels. Please protect properly your product in a package. In this case, you will be responsible for covering the return shipping fee.
3. Add a note inside the returned box with all the necessary information: your order number / surname and that it is a return for a refund. Keep the tracking number of parcel.
4. Within 14 days from receiving your parcel, we will check the state of the product (if it hasn't been worn or damaged).
5. If there won't be any impediments, we will refund your money. If your return request will be denied (because of the product's damage or traces of use), we will let you know by email.
RETURN ADDRESS:
Kompania Handlowa im. Piotra Piano Global Sp. z o.o.
ul. Margerytki 12
04-906 Warsaw
Poland
Reviews
By
Mikko E.
on 28 Feb. 2022 (
Bomber - LEATHER
) :
Very good hat but sizes run small
I measured my head according to the instructions and went for size 58/59. Usually I wear hats size 59. I should have sized up to 60/61 since the hat is now too tight to be worn comfortably. I will try removing the stretchy band from the inside to see if that helps like another reviewer had done.

Otherwise I'm very happy with the hat: the quality of materials feels very good and it's neatly constructed. Great value for money.
By
J. J. K.
on 27 Jan. 2022 (
Bomber - LEATHER
) :
Johan
I am bald, so its difficult to choose the right size.
My size is 60 and I bought a XL.
A little too tight, but I deleted the elastic fibre at the back (inside the cap) and it fits perfect.

The comfort is great and the quality of the leather and the stitching is very good!
Its worth the money!
By
Markus H.
on 12 Jan. 2022 (
Bomber - LEATHER
) :
Very happy with it
My hat size is 59cm for a very tight fit and 60cm for a normal fit so I choose 60/61 for this cap. It fits perfect, absolutely no space left. Maybe people with hat size 61 should choose a 62/63 size. The leather feels soft and thick, the lambswool feels very comfortable and warm. Just used it outside at zero degrees and it worked great.