Fargo - LEATHER
Cap style: Trapper / Chapka
Details: earflaps with belt and buckle
Lining: natural shearling
Fabric: genuine leather (shearling)
Ready to ship in 2 business days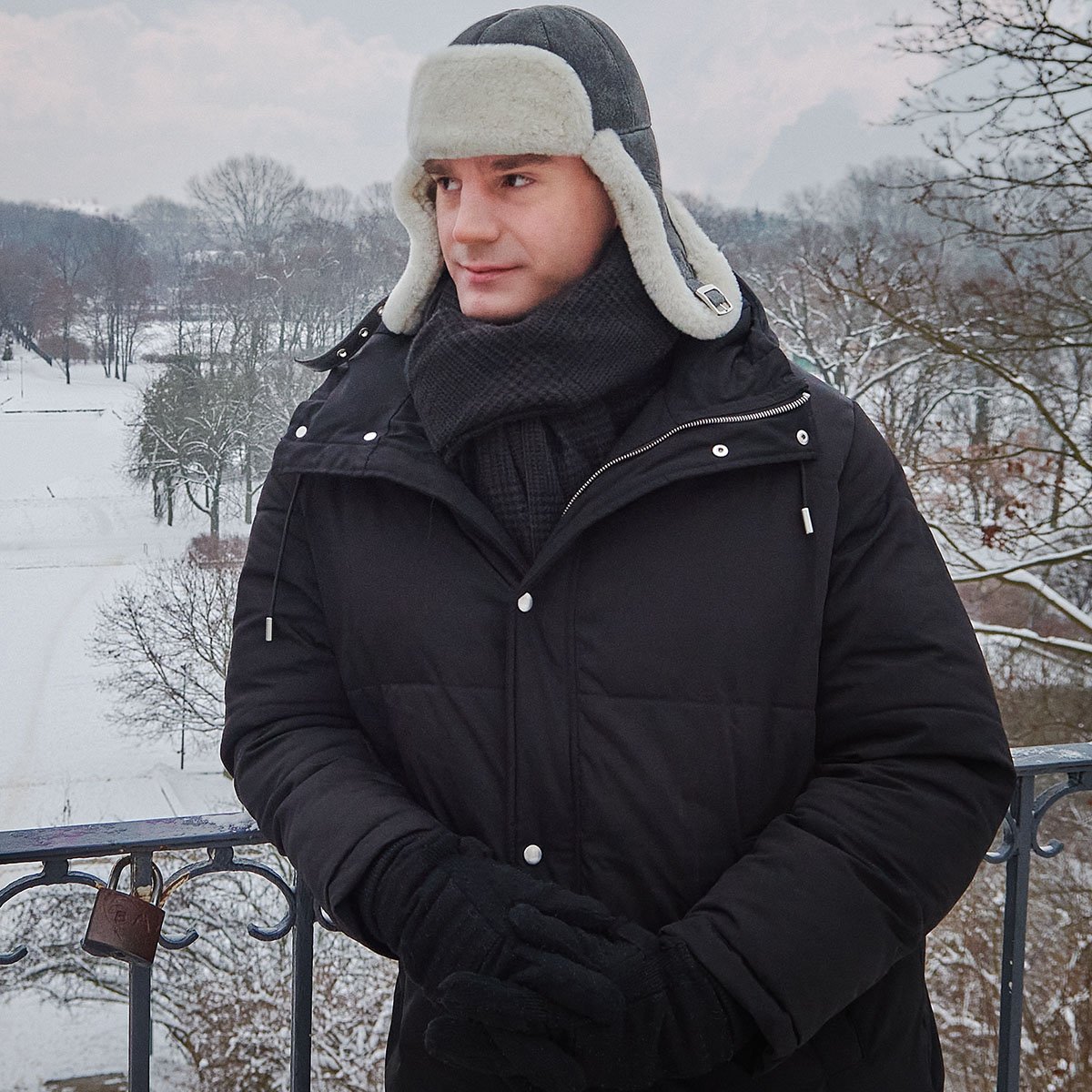 A warm and comfortable winter, trapper cap, also know as bomber hat made of high quality genuine shearling leather. It has a belt with a buckle on earflaps. Shearling leather is a very skin friendly, natural and warm material, that's why it's a perfect choice for severe winter conditions.
Aviator cap it's a great choice for cabrio or motorcycle drivers and for everyday use as a comfy and practical headgear. This model recalls The First World War fighter pilots.
High quality handmade craftsmanship from Poland.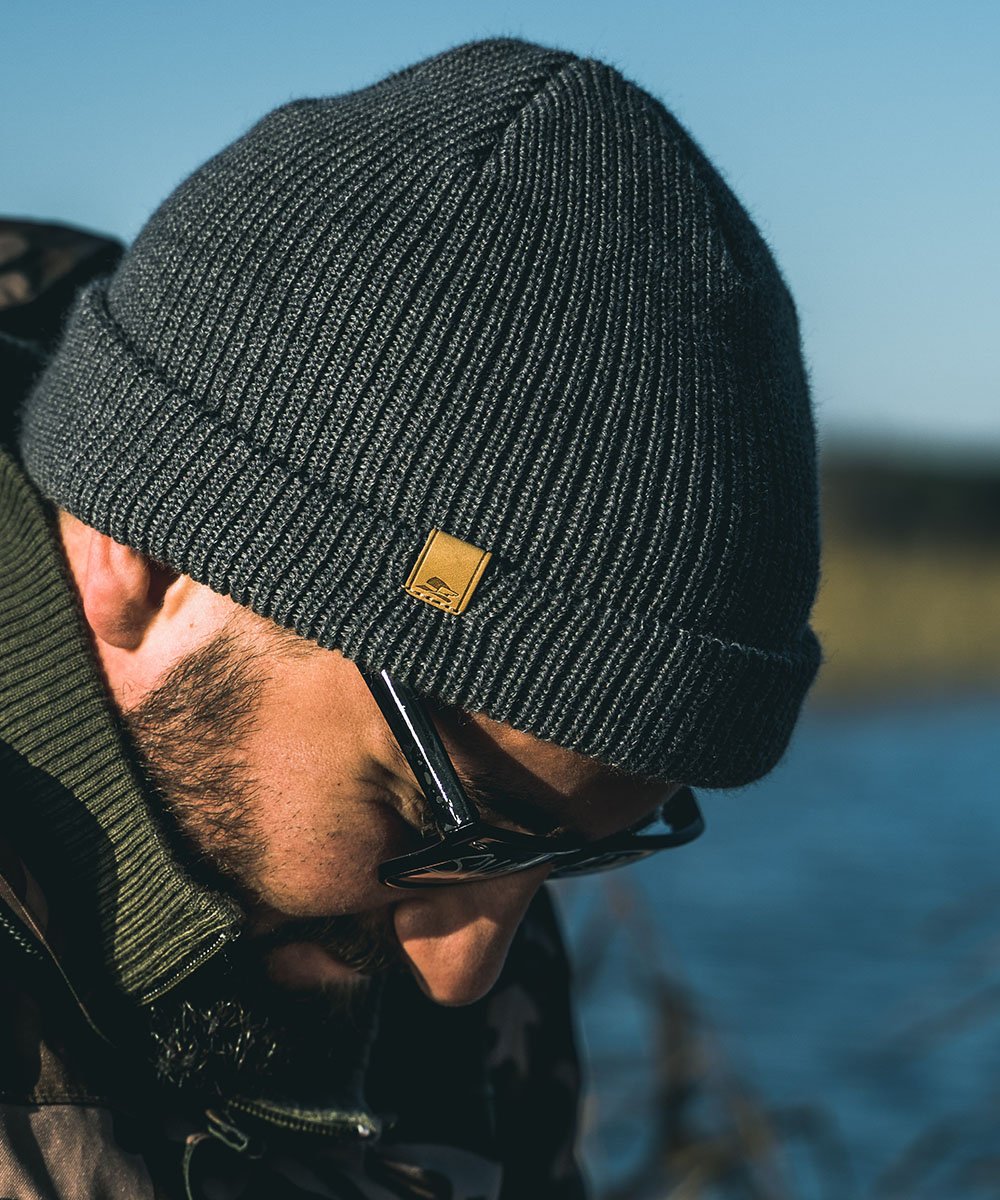 When it's cold and snowing, a winter hat is a must. Although not everyone likes to wear headgear, in winter we use it out of pure necessity - not to get sick or frostbite our ears. Must a winter hat be a dull necessity? Or could it be a good excuse to create an interesting winter look? The fashion industry goes through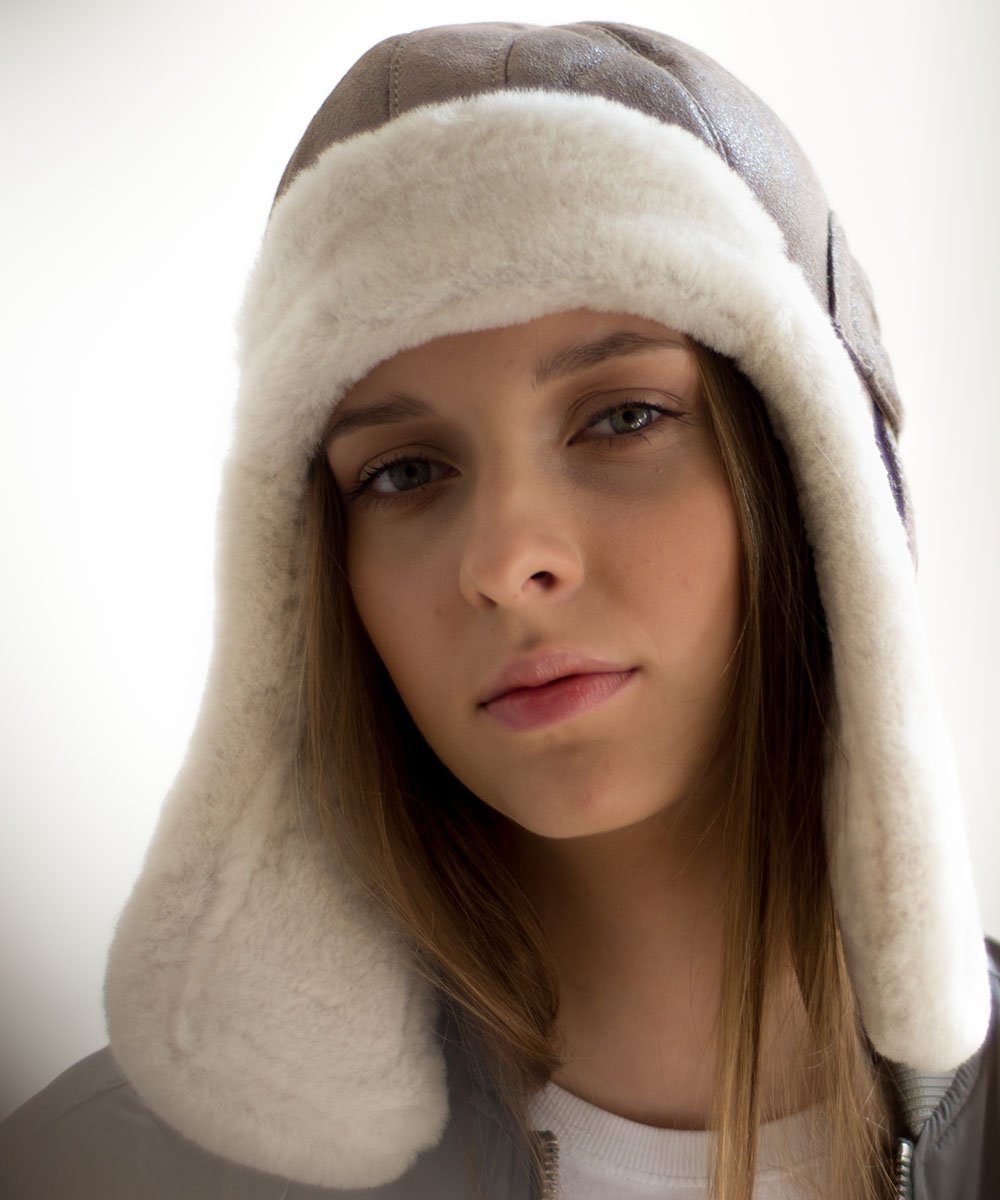 Like every year, winter is approaching fast - so it's worth taking care not only to change your wardrobe, but also to complete the accessories, which will keep us warm and comfortable during colder days. One of these is a cap, preferably made of high-quality, breathable material.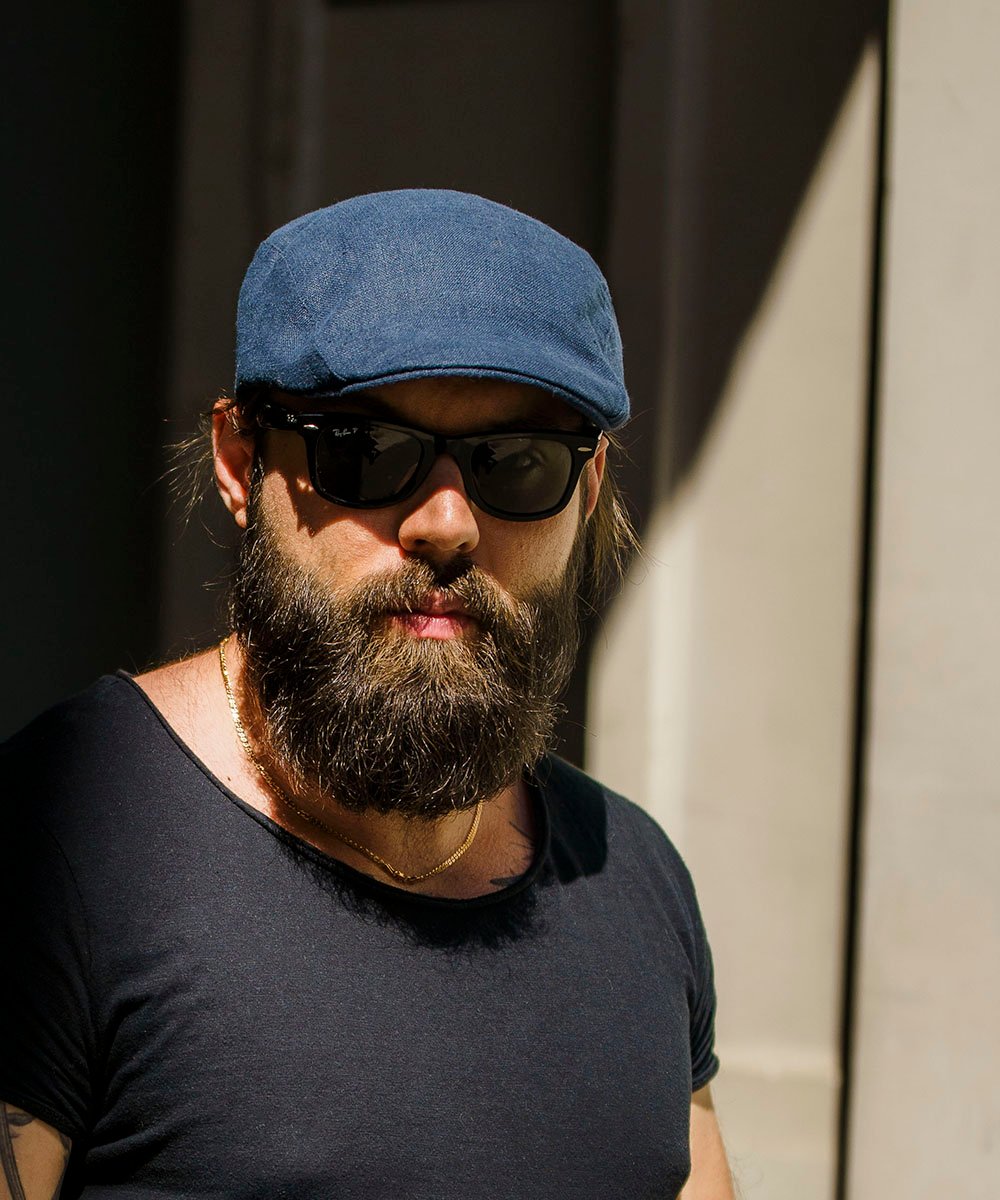 Linen, wool or maybe genuine leather? When choosing accessories, many people are unaware of the huge role that materials play. It is the same for hats and caps, the durability of which depends largely on the fabrics they are made from. Below we present you the most popular materials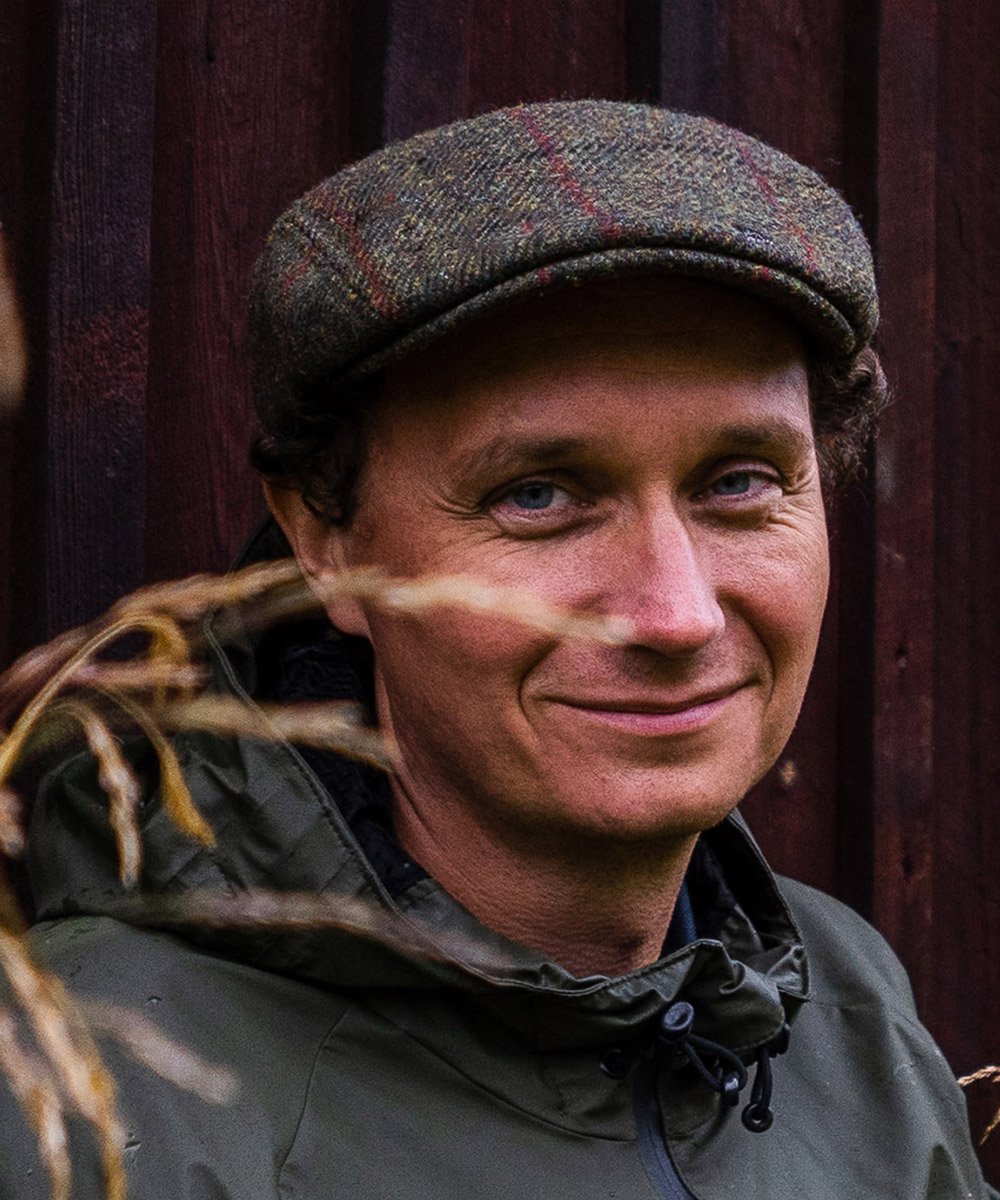 It can be quite a problem to find the perfect cap - today's clothing market offers its customers many original models that differ not only in cut, but also in colour and type of material. There are several criteria to consider when going shopping, and it's also a good idea to choose a cap that suits the shape of your face.
Products from the category "Mask" can not be returned for hygienic reasons.
RETURN
1. According to existing valid regulations, within 30 calendar days from the product's delivery date, you have the right to return it without giving any reasons and withdraw from the contract.
2. Send us back the product that you purchased in its original state, not damaged and not worn, with all the labels. Please protect properly your product in a package. In this case, you will be responsible for covering the return shipping fee.
3. Add a note inside the returned box with all the necessary information: your order number / surname and that it is a return for a refund. Keep the tracking number of parcel.
4. Within 14 days from receiving your parcel, we will check the state of the product (if it hasn't been worn or damaged).
5. If there won't be any impediments, we will refund your money. If your return request will be denied (because of the product's damage or traces of use), we will let you know by email.
RETURN ADDRESS:
Kompania Handlowa im. Piotra Piano Global Sp. z o.o.
ul. Margerytki 12
04-906 Warsaw
Poland
Reviews
By
VASILIY A.
on 19 Dec. 2019 (
Fargo - LEATHER
) :
Очень маленькая шапка.
Заказывал размер - 61 см. Едва смог надеть. Или изготовитель ошибся с размером, или это какой-то странный фасон. Еле натянул, козырёк узкий, затылок едва прикрыт, уши короткие. По размеру подошла моей жене (объём головы - 56 см.), поэтому возвращать не стал.
Нужно отметить, что шапка сшита аккуратно, швы ровные, материал приятный. Почему такой косяк с размером - загадка, но я разочарован.
До этого заказывал кепку Peaky Blinders - села идеально, ношу каждый день, моя любимая кепка.
By
Francisco C.
on 05 Sept. 2017 (
Fargo - LEATHER
) :
Winter Trapper Cap
I only can say: I LOVE IT
By
Will C.
on 07 June 2017 (
Fargo - LEATHER
) :
Great hat
I love this hat. It is high quality and great price.
Product added to wishlist