Fargo
Winter shearling leather pilot cap, the best craftsmanship.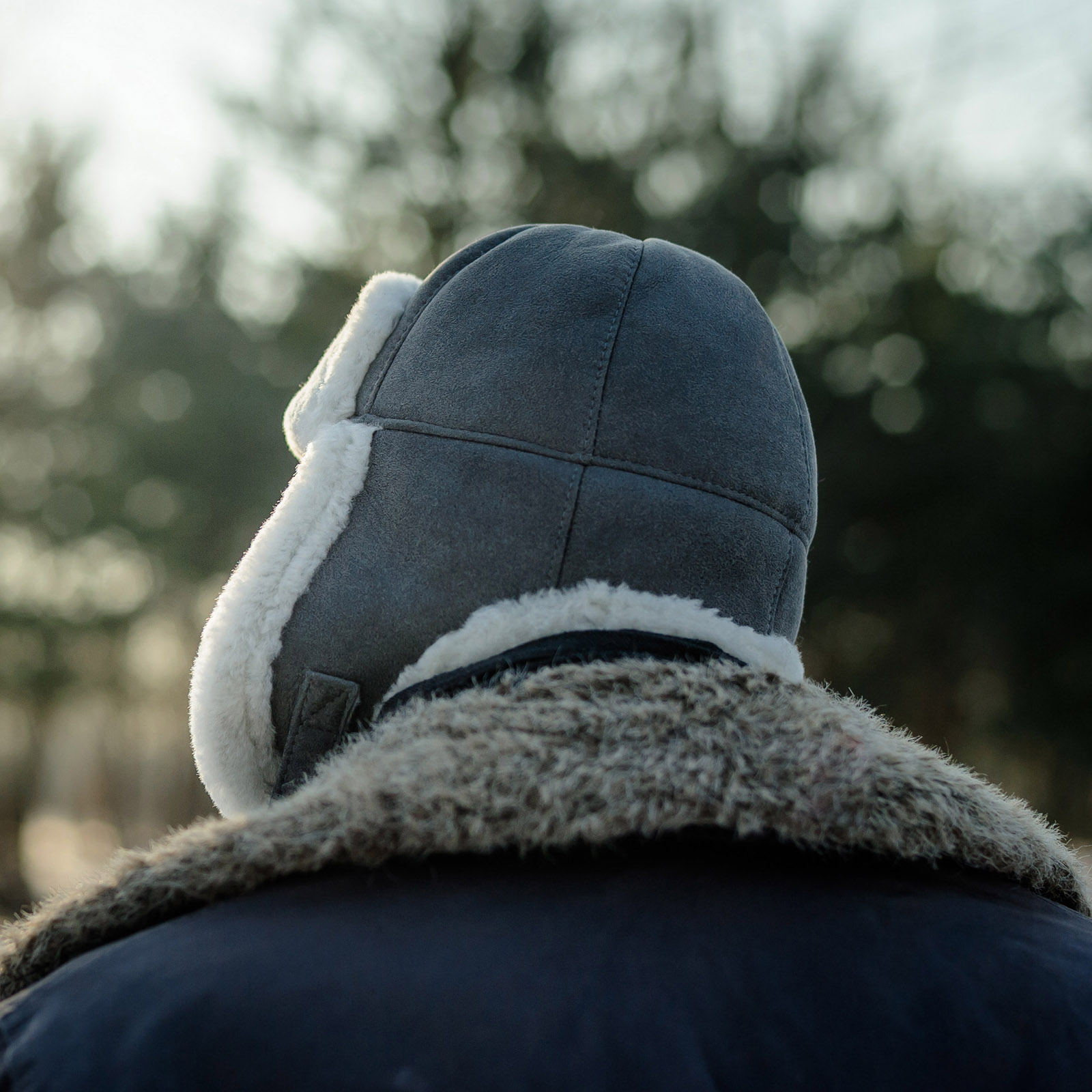 Product description
Cap style: Trapper / Chapka
Details: earflaps with belt and buckle
Lining: natural shearling
Fabric: genuine leather (shearling)
A warm and comfortable winter, trapper cap, also know as bomber hat made of high quality genuine shearling leather. It has a belt with a buckle on earflaps. Shearling leather is a very skin friendly, natural and warm material, that's why it's a perfect choice for severe winter conditions.
Aviator cap it's a great choice for cabrio or motorcycle drivers and for everyday use as a comfy and practical headgear. This model recalls The First World War fighter pilots.
High quality handmade craftsmanship from Poland.
Product: New | Warranty: 24 months | Worldwide Delivery 9$
Reviews
By
VASILIY A.
on 19 Dec. 2019 (
Fargo
) :
Очень маленькая шапка.
Заказывал размер - 61 см. Едва смог надеть. Или изготовитель ошибся с размером, или это какой-то странный фасон. Еле натянул, козырёк узкий, затылок едва прикрыт, уши короткие. По размеру подошла моей жене (объём головы - 56 см.), поэтому возвращать не стал.
Нужно отметить, что шапка сшита аккуратно, швы ровные, материал приятный. Почему такой косяк с размером - загадка, но я разочарован.
До этого заказывал кепку Peaky Blinders - села идеально, ношу каждый день, моя любимая кепка.
By
Francisco C.
on 05 Sept. 2017 (
Fargo
) :
Winter Trapper Cap
I only can say: I LOVE IT
By
Will C.
on 07 June 2017 (
Fargo
) :
Great hat
I love this hat. It is high quality and great price.