Sawyer
Soft wool blend with cashmere mountain hat with warm earflap.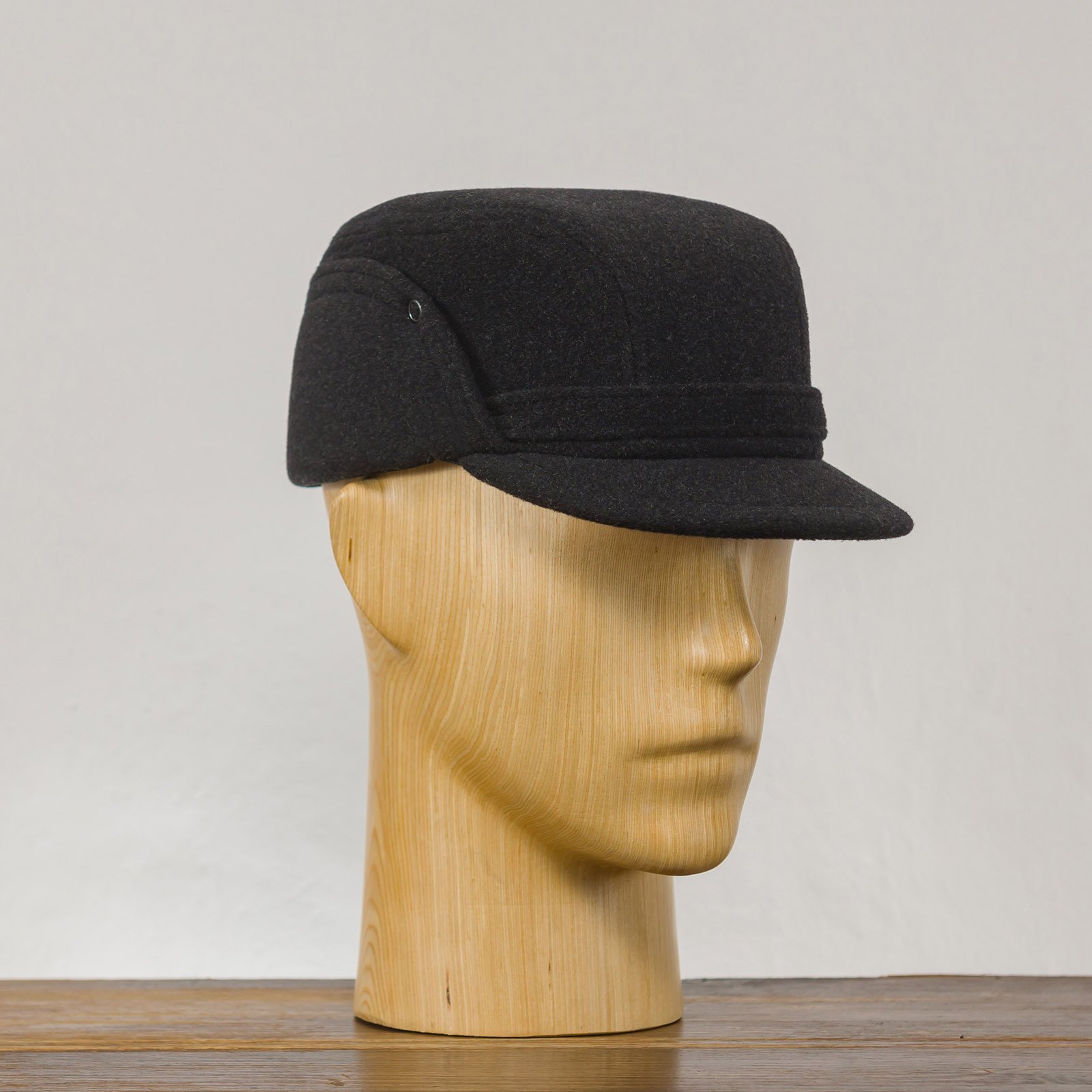 Product description
Cap style: winter cap
Handmade craftsmanship
Details: foldable earflap
Lining: quilted
Sweatband: cotton
Fabric:

 wool blend with 10% cashmere
A classic winter cap made of high quality and soft wool blend with a 10% of cashmere. It`s made with traditional sewing technique.
It has a quilted lining and a cotton sweatband. Cap is very warm. Because of its foldable earflap it protects a wearer's ears and nape from cold very well. One side of earflap is quilted.
Precise handmade craftsmanship from Poland.
Product: New | Warranty: 24 months | Worldwide Delivery 9$
Reviews
By
Fred R.
on 08 Nov. 2016 (
Sawyer
) :
excellent craftsmanship
this is a high quality hat, and the workmanship is great. This hat will keep your head toasty on a cold Canadian winter. With the ear flaps down I found the hat was a little snug. I will be buying more hats from this great company.
By
Paul K.
on 16 Oct. 2016 (
Sawyer
) :
Superior Quality!
The quality and craftsmanship of this hat is amazing. You would expect to pay double for this hat. Warm lining, fit is perfect, just follow the hat sizing instructions. Sterkowski is truly practicing a craft not just selling head-wear. You will not be disappointed. Sterkowski fan in northern Michigan U.S.A.!