Navy Watch - WOOL
Cap style: Docker / Beanie
Details: cut above ears, trimmed seams, with ribbing
Sweatband: cotton
Fabric: woolen cloth
Ready to ship in 2 business days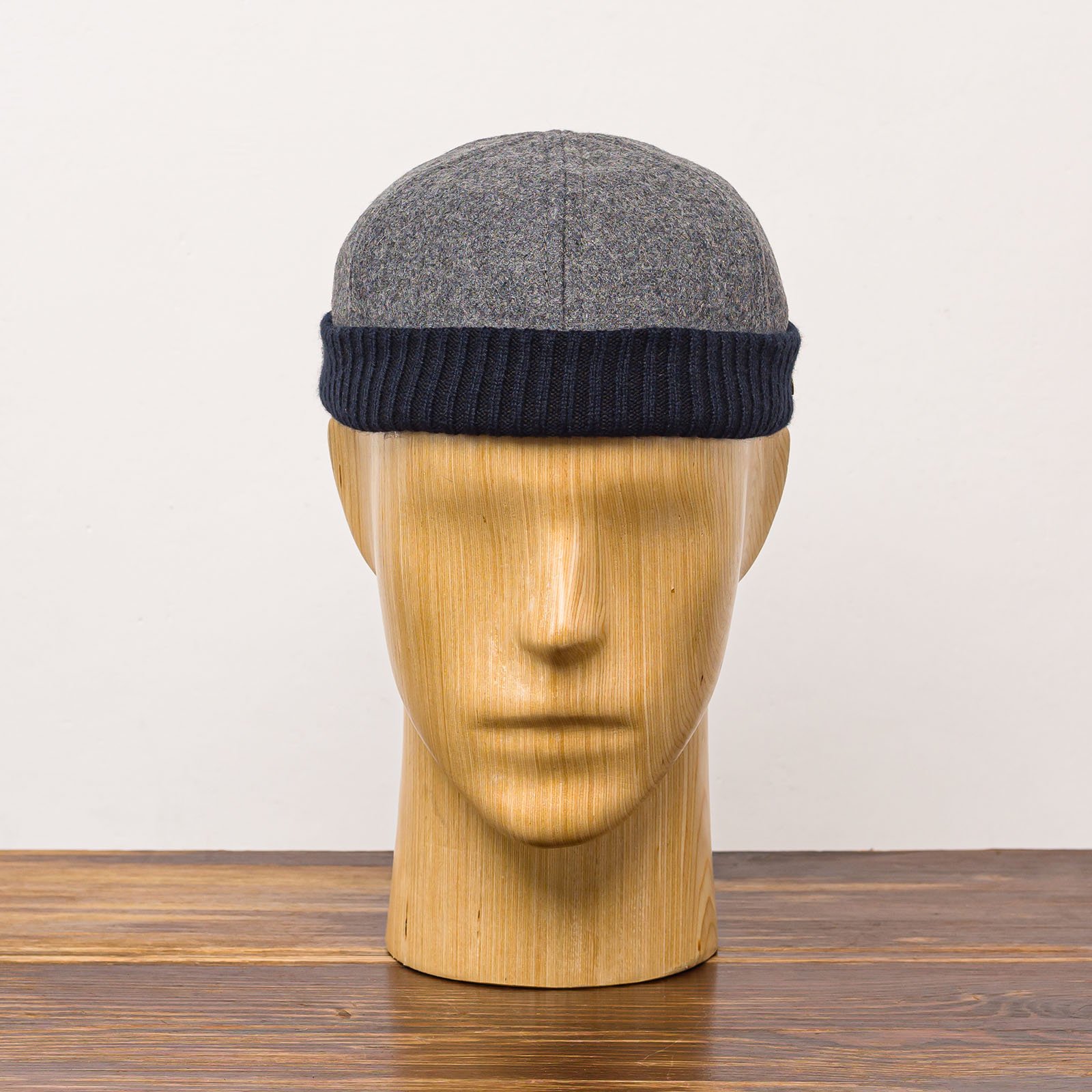 Simple and practical docker cap with a flexible ribbing. Its cut is above ears. This model of cap is very similar in style to the one from the movie ''Léon: the professional''. The crown of cap is finished with ribbing.
What is special about this docker beanie cap? Its fabric. It is a very rare thing to find such a cap made of the woolen cloth (baize).
This model of warm longshoreman hat will protect you from cold and wind, on the rough sea and on the waterfront, during colder seasons.
High quality woolen cloth guarantees an excellent wearing comfort - it is warm, breathable and skin friendly. This docker cap is available in big xxl and xxxl sizes. Precise handmade craftsmanship from Sterkowski family-run manufacture.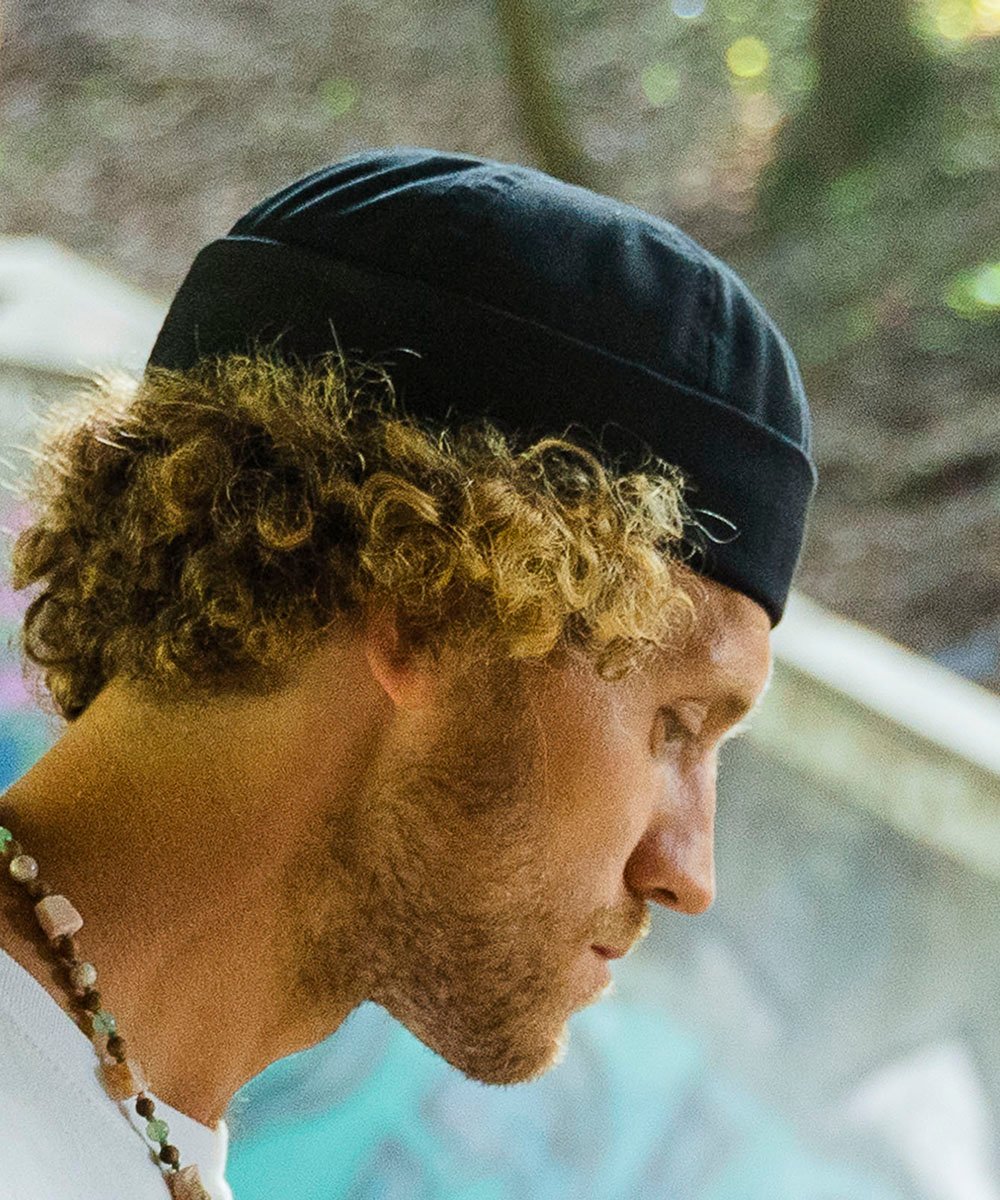 In big cities, where morning traffic jams are common and parking near office buildings is difficult, a bicycle is an excellent alternative means of transport. If you like to travel to work on two wheels, you will surely be interested in what kind of headgear you will look good in.
The existing wide range of hats often makes it difficult for us to make the right choice. Which headgear is perfect for you? A proven solution is to choose for a specific occasion or outfit.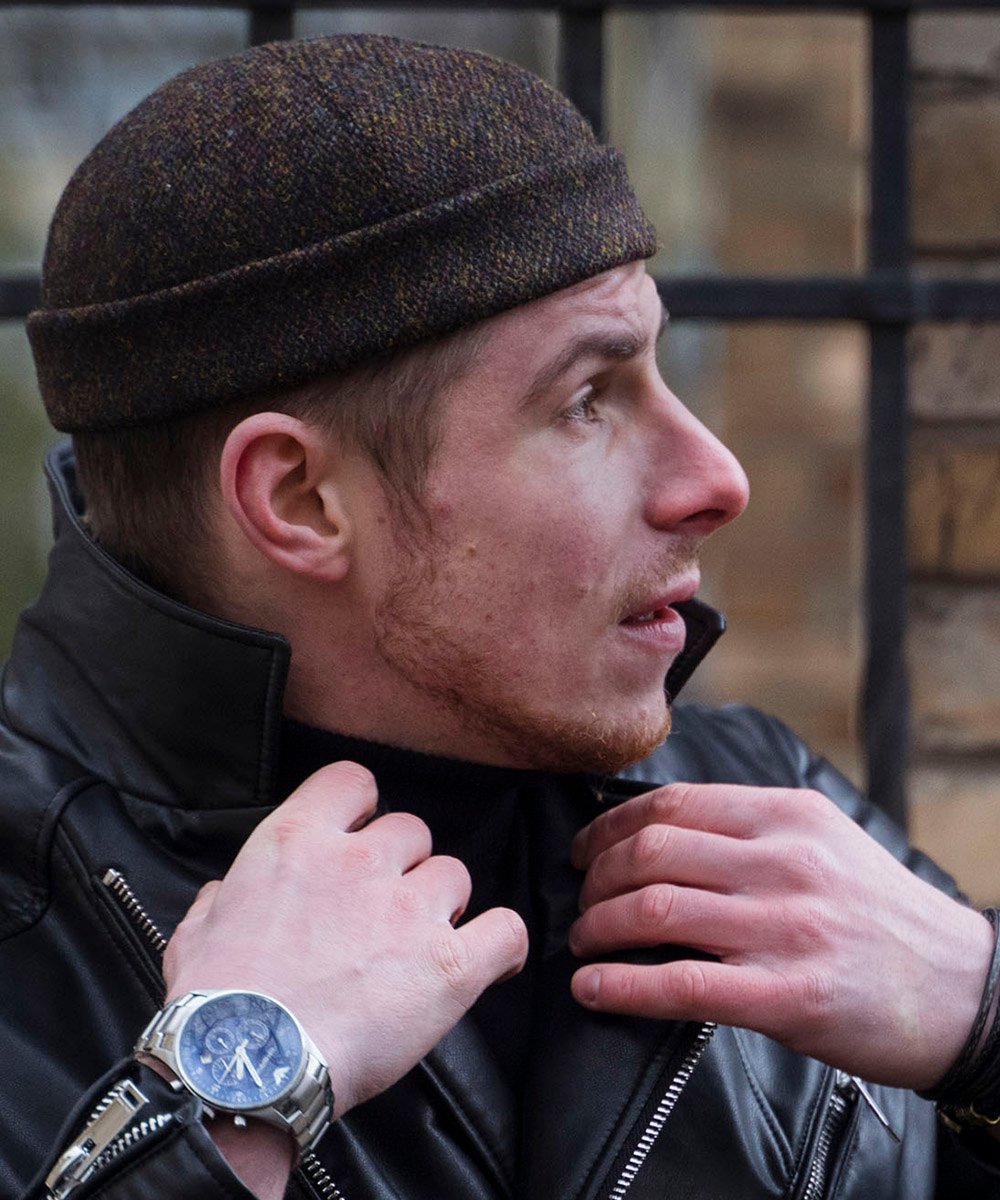 A hat made of high quality woolen yarn works well in winter. It warms the head and wicks away moisture. Remember to wash the hat you wear daily at least twice a season - mid-season and after the season. What are the most effective ways to clean a woolen hat?
Products from the category "Mask" can not be returned or exchanged for hygienic reasons.
RETURN
1. According to existing valid regulations, within 30 calendar days from the product's delivery date, you have the right to return it without giving any reasons and withdraw from the contract.
2. Send us back the product that you purchased in its original state, not damaged and not worn, with all the labels. Please protect properly your product in a package. In this case, you will be responsible for covering the return shipping fee.
3. Add a note inside the returned box with all the necessary information: your order number / surname and that it is a return for a refund. Keep the tracking number of parcel.
4. Within 14 days from receiving your parcel, we will check the state of the product (if it hasn't been worn or damaged).
5. If there won't be any impediments, we will refund your money. If your return request will be denied (because of the product's damage or traces of use), we will let you know by email.
RETURN ADDRESS:
Kompania Handlowa im. Piotra Piano
ul. Margerytki 12
04-906 Warsaw
Poland
Reviews
By
PATRICK T.
on 15 Feb. 2022 (
Navy Watch - WOOL
) :
Très content
Je suis très heureux d'avoir reçu ce bonnet.
Il correspond parfaitement à ma taille de tête.
L'association de couleur me convient parfaitement.
Merci pour la qualité de cet article.
By
Jonathan D.
on 08 Feb. 2022 (
Navy Watch - WOOL
) :
The customer has rated the product but has not posted a review, or the review is pending moderation
By
Grigoris S.
on 30 Dec. 2021 (
Navy Watch - WOOL
) :
Happy to wear it
I love it!
Product added to wishlist