Navy Watch - WOOL
Cap style: Docker / Beanie
Details: cut above ears, trimmed seams, with ribbing
Sweatband: cotton
Fabric: woolen cloth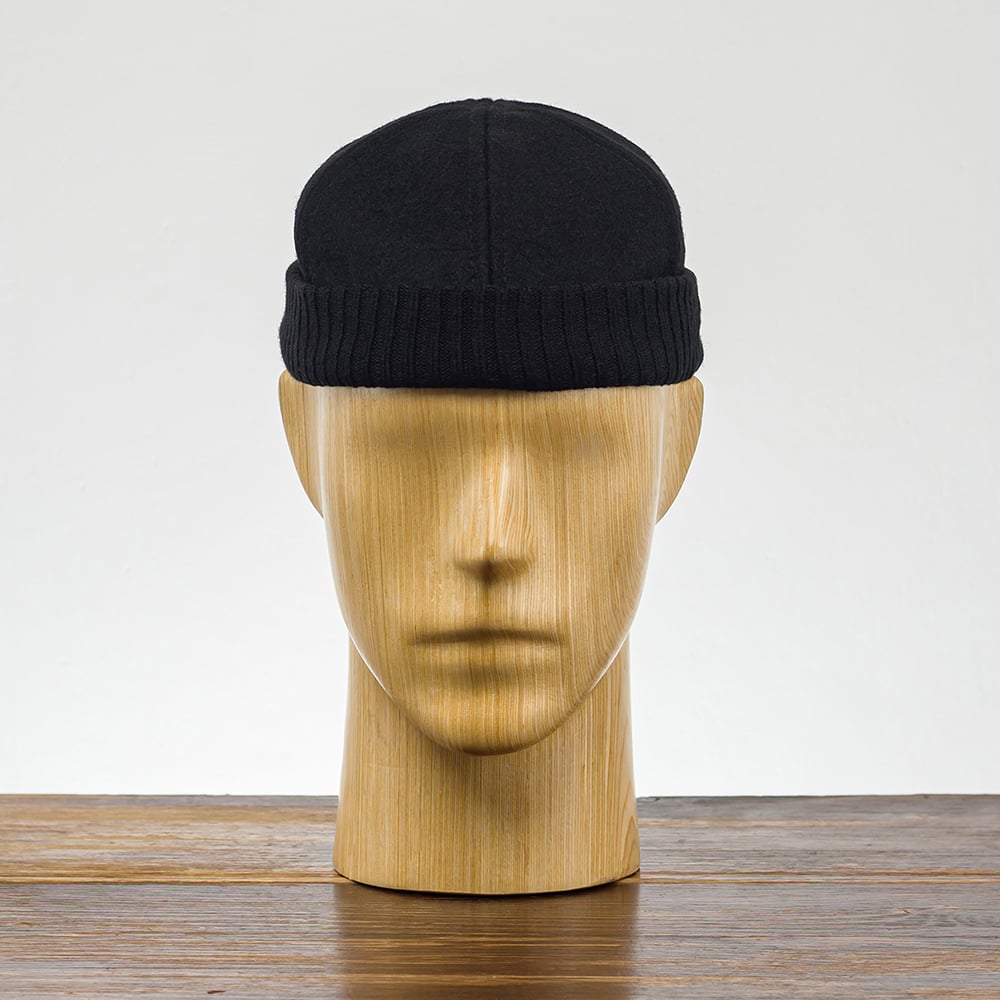 Products from the category "Mask" can not be returned for hygienic reasons.
RETURN
1. According to existing valid regulations, within 30 calendar days from the product's delivery date, you have the right to return it without giving any reasons and withdraw from the contract.
2. Send us back the product that you purchased in its original state, not damaged and not worn, with all the labels. Please protect properly your product in a package. In this case, you will be responsible for covering the return shipping fee.
3. Add a note inside the returned box with all the necessary information: your order number / surname and that it is a return for a refund. Keep the tracking number of parcel.
4. Within 14 days from receiving your parcel, we will check the state of the product (if it hasn't been worn or damaged).
5. If there won't be any impediments, we will refund your money. If your return request will be denied (because of the product's damage or traces of use), we will let you know by email.
RETURN ADDRESS:
Kompania Handlowa im. Piotra Piano Global Sp. z o.o.
ul. Margerytki 12
04-906 Warsaw
Poland
Reviews
By
John T.
on 04 Oct. 2022 (
Navy Watch - WOOL
) :
Wonderful!
Ordered this item as an alternative and to complement other hats I've previously purchased, including from Sterkowski. I think this could actually become my new favourite headwear! Perfect fit, stylish and keeps my head comfortably warm, surprisingly I find my ears don't get as cold as I thought they might while wearing this hat despite being exposed.
I can very highly recommend this Docker/Beanie, it's undoubtedly the best example of the style I have come across over the years and at the price being sold at it really is an absolute bargain.
Thank you Sterkowski for continuing to make such quality hats, with traditional manufacturing skills at affordable prices.
By
Robert C.
on 13 Sept. 2022 (
Navy Watch - WOOL
) :
Excellent hat!
Great quality and craftsmanship. The fit is perfect. This was my first hat from Sterkowskiis and I have since ordered 2 more and will be ordering other styles in the future. I own over 15 hats and my Sterkowskis are by far my favorites.
By
John B.
on 06 Sept. 2022 (
Navy Watch - WOOL
) :
My favourite!
It gets cold in Tasmania, and this little beauty keeps me warm, even on snowy days! It's got the same great quality as everything else I've bought from Sterkowski - that's 5 or 6 products now - and comes well packaged, surprisingly quickly, and I always get great service with any queries. If someone asked me to point to 'how on-line sales should be done' I couldn't go past Sterkowski. Friendly, helpful, reasonably priced top quality products - everytime! Keeep it up, and yes, I'll be back!