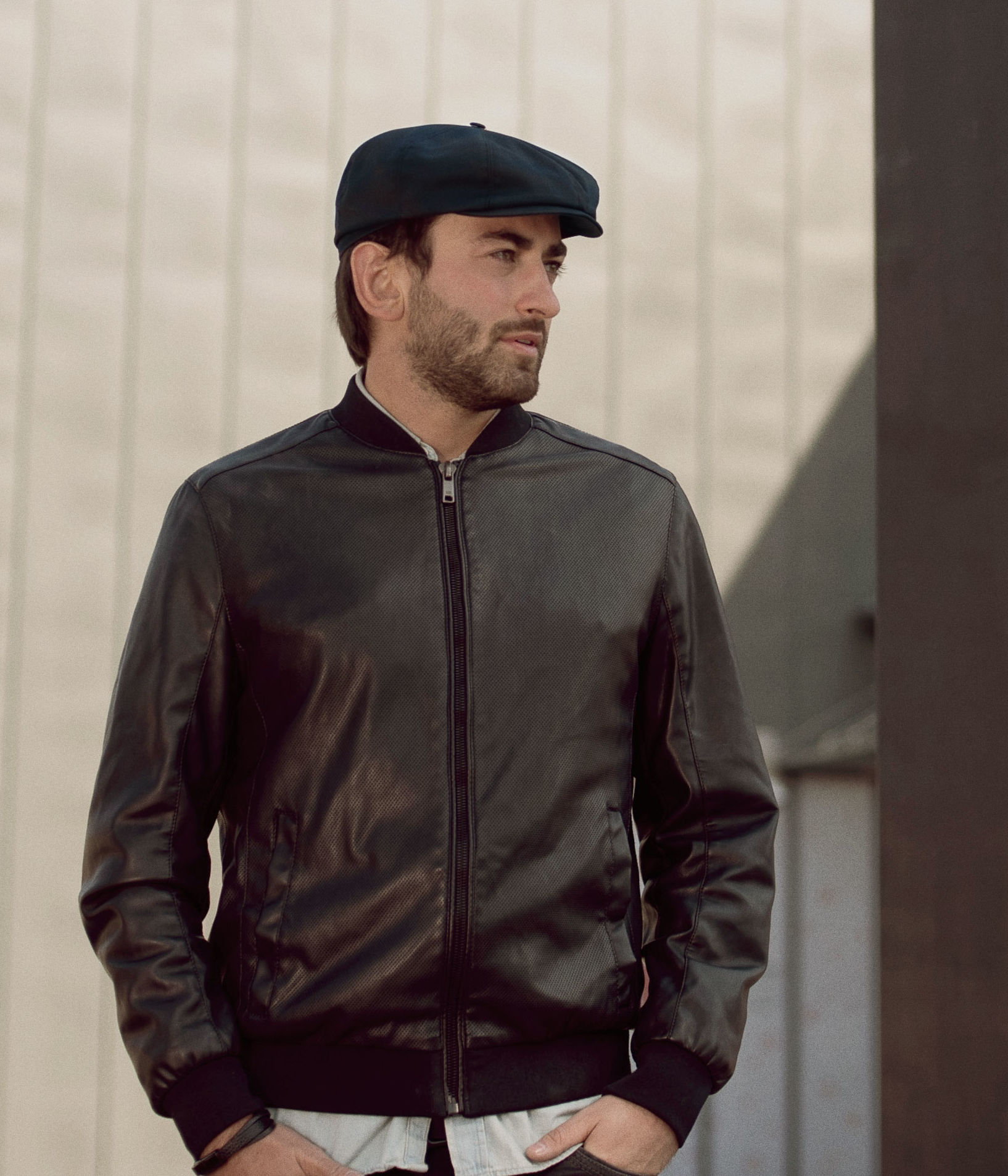 In many professions, travelling is an obligatory part of one's professional work, and in other – it is a nice addition to one's daily routine. Regardless of the nature of your trip, one thing does not change – you should look great on a business trip. The whole outfit is important – also the shoes and the headgear. What are the best men's hats and caps to take on a business trip?
How do you choose the items for your business trip?
Start by determining the leading colour of your clothes and accessories that you will pack for a few days' trip. If you are a fan of classic items, choose black or its slightly milder graphite variant. In the same shade you should take: a thin leather belt with a silver buckle, shoes – preferably comfortable, leather Oxfords, and a watch strap. A well-fitting suit – black, grey or navy blue, as well as long-sleeved shirts – white will be a universal element of the outfit. Also pack casual items for a pub visit or sightseeing. Whether you're completing a formal or casual look, remember to wear the right hat, which affects the whole look.
What kind of headgear will be best for a business trip?
A properly chosen hat or cap can be a great complement to your business image. Choose different hats, experiment. An original hat or cap can turn a traditional suit into an outfit that will be remembered by colleagues and customers alike. Perfect quality hats made of natural materials will be a treat for aficionados of 19th-century British fashion and street gangs. You can take a waterproof model made of breathable waxed cotton – Shelby – on your trip in early autumn or spring. In the winter season, choose the Peaky Blinders cap where the crown is sewn to the visor, made of 100% wool. All models in the Peaky Blinders series look good when worn with a classic suit and coat. You can successfully replace the hat with one in which you are sure to create a unique look. Choose a classic fedora model inspired by The Godfather – Corleone. The fedora hat is made of woolen cloth. If you're looking for an indestructible hat that can withstand a variety of weather conditions on your trip to London, for example, choose the Redwood model.
Winter business trip – what hat to choose?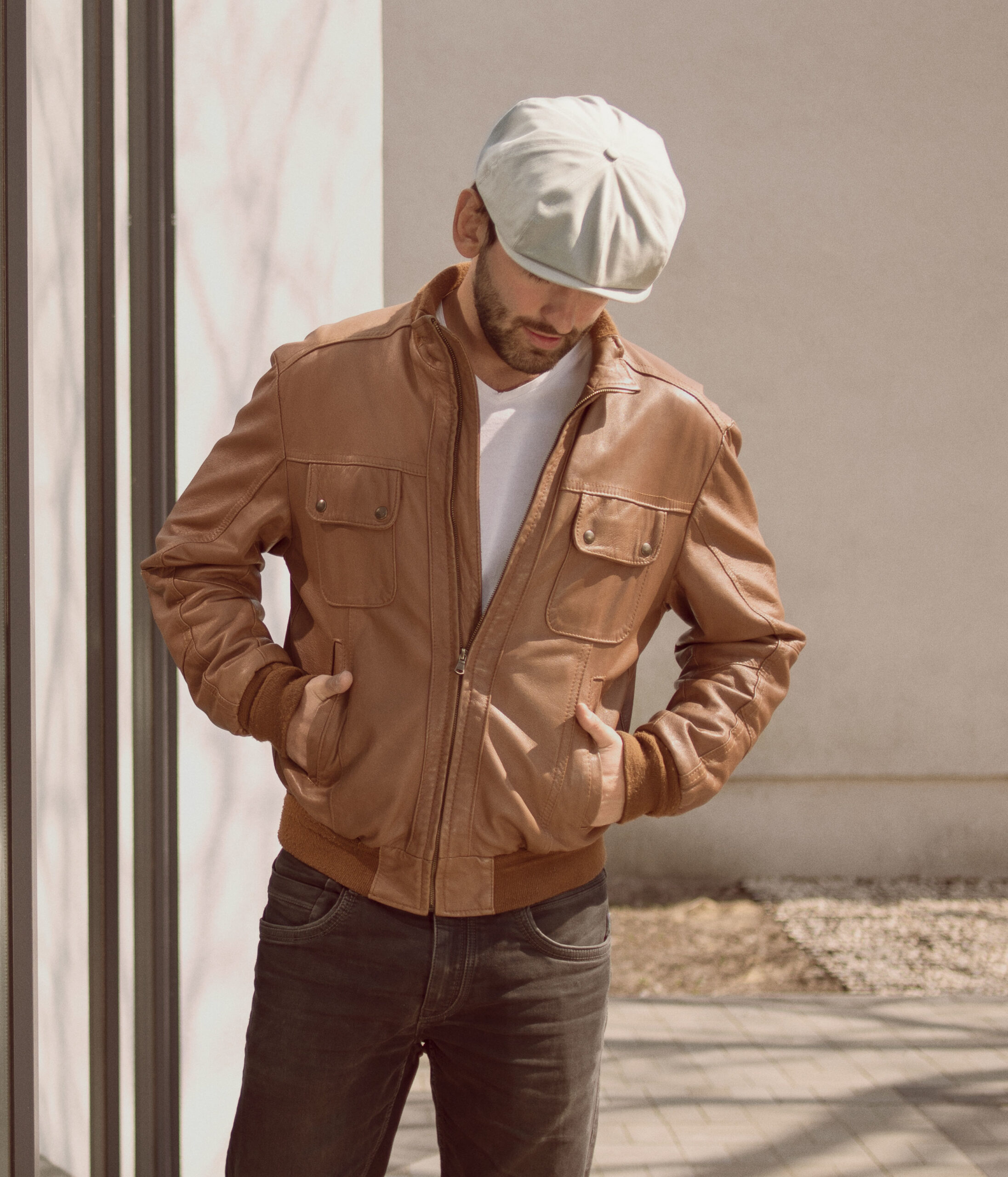 A delegation in winter requires a golden mean between an elegant look that inspires confidence and emphasises professionalism and thermal comfort. This applies to both outerwear and headgear. The best shot will be Leon natural leather docker hat, cut above the ears, which looks great when worn with a woolen coat or a warm leather jacket. If you want to make sure you don't catch a cold, choose the Norfolk-Merynos cap, a traditional knitted cap made from premium quality Extra Fine Merino wool that will help you go through cold and frosty days. This model is versatile enough to fit both a coat and a sheepskin coat or puffer jacket – a must-have for a winter business trip. If you're worried that your winter hat is not elegant enough, make sure you wear other types of hats too. What matters on a business trip is the impression you give. To be the best, you should look great. You can achieve that with the right outfit, accessories in a matching colour and a headgear, which is an essential complement to any style. A good look will give you more confidence, reduce stress and tension in any difficult situation. It will allow you to focus on the interlocutor and the task, which translates into the quality of your work.
Related products