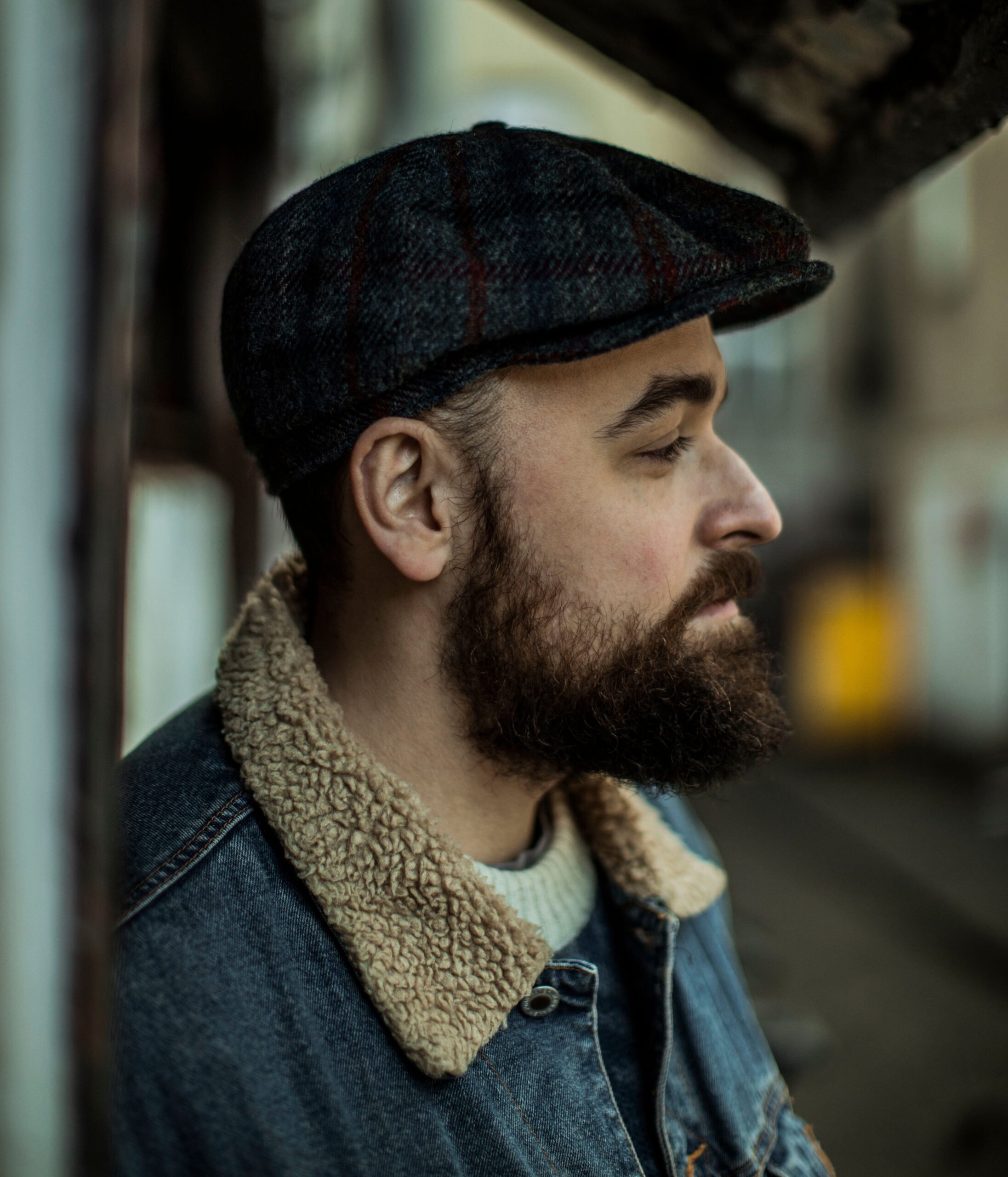 The existing wide range of hats often makes it difficult for us to make the right choice. Which headgear is perfect for you? A proven solution is to choose for a specific occasion or outfit.
Men's and women's hats – a large selection of hat models
In the case of our hats, the key word is casual, i.e. the borderline between sporty and classic elegance. Popular flat caps, Gatsby caps and duckbill caps are a combination of classic and leisurely styles. They will match the jacket, jeans, polo T-shirt and sports shoes. Vintage hats such as a newsboy cap, gavroche cap and "maciejówka" cap will enhance our individual style and perfectly replace regular baseball caps. You can put these hats to match your coat and your regular shirt. Our rock 'n' roll style will be accentuated by vintage biker hats and Lennon caps. These patterns refer to the Anglo-Saxon fashion of the 1960s and such pop culture icons as Marlon Brando, Elvis Presley and John Lennon. For all sailing enthusiasts we recommend skipper caps, Kashubian caps and Hamburg caps, which will perfectly match pea coats and sweaters. Practical caps for everyday use include docker caps, patrol caps and baseball caps. Historical replicas, such as garrison caps, patriot caps, and maciejówka caps of the Polish Legions are an ideal proposal for all types of events and for
history fans. The ability to combine our hats with casual, British country, military, sailing, rock and streetwear clothes is beyond compare. We are only limited by our imagination 🙂
Hats
Classic fedora hats, made from noble sheep's clothing felt or soft rabbit hair, are ideal for official meetings. This cut will fit both the suit and the coat. For special occasions you can also choose a trilby hat with a smaller brim, slightly rolled up at the back and a symmetrical dent at the front. Let's remember that the hat has to fit in with our posture and shape of our face. It is important in this case to keep the right proportions. Taller people with a massive build should think of hats with a wider brim, while slim people with a slender face should choose hats with a narrower brim. Hats also work well in less formal situations. You can take a felt or leather cowboy hat with you when you leave town. In everyday use, sewn hats that fit both a jacket and a T-shirt will work great. If you like to spend time actively, you will also find travel, fishing and military hats in our offer. No matter whether you are hiking, fishing or embarking on your next expedition, the most important advantage of these hats is that they effectively protect your head against the harmful effects of the sun.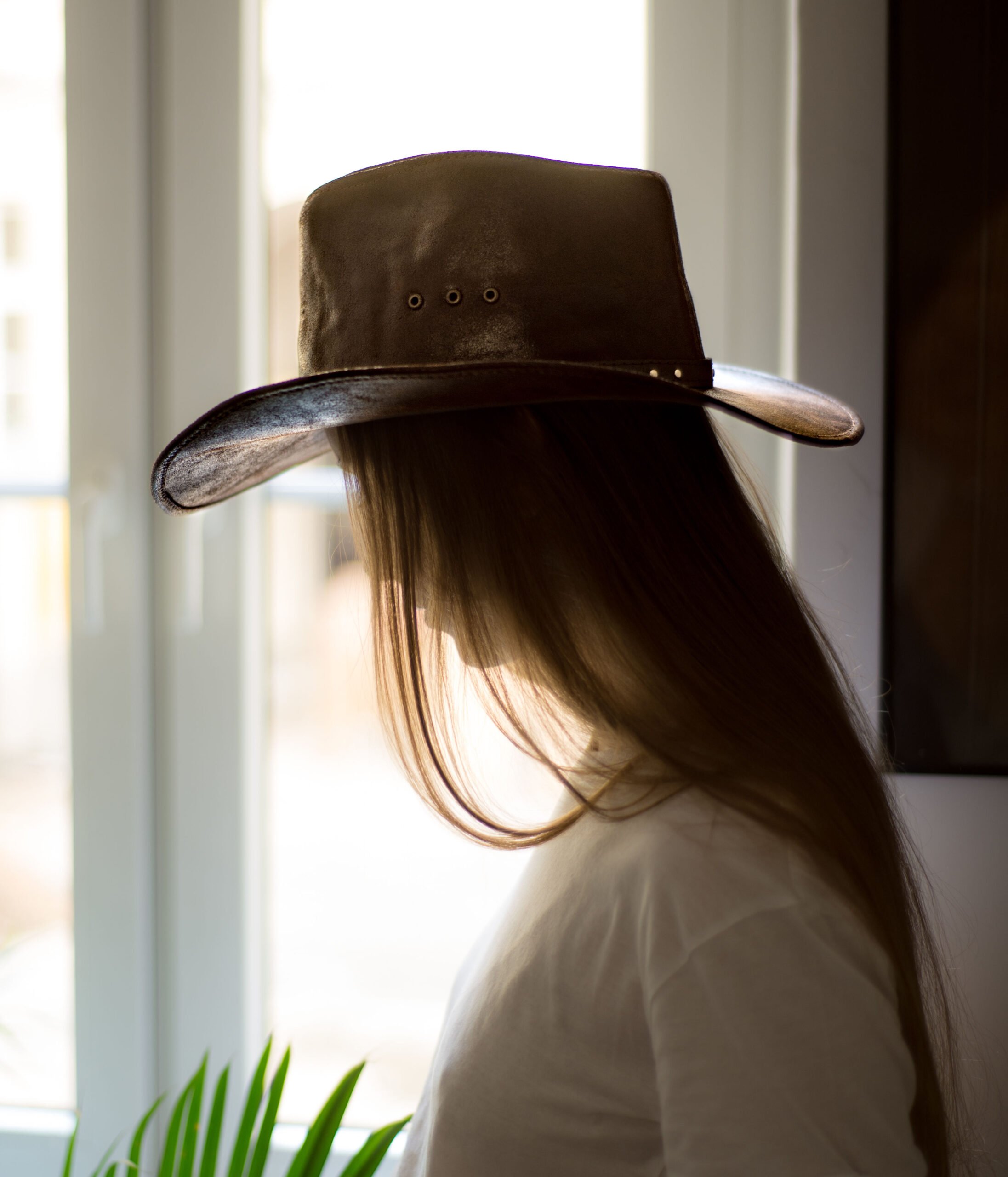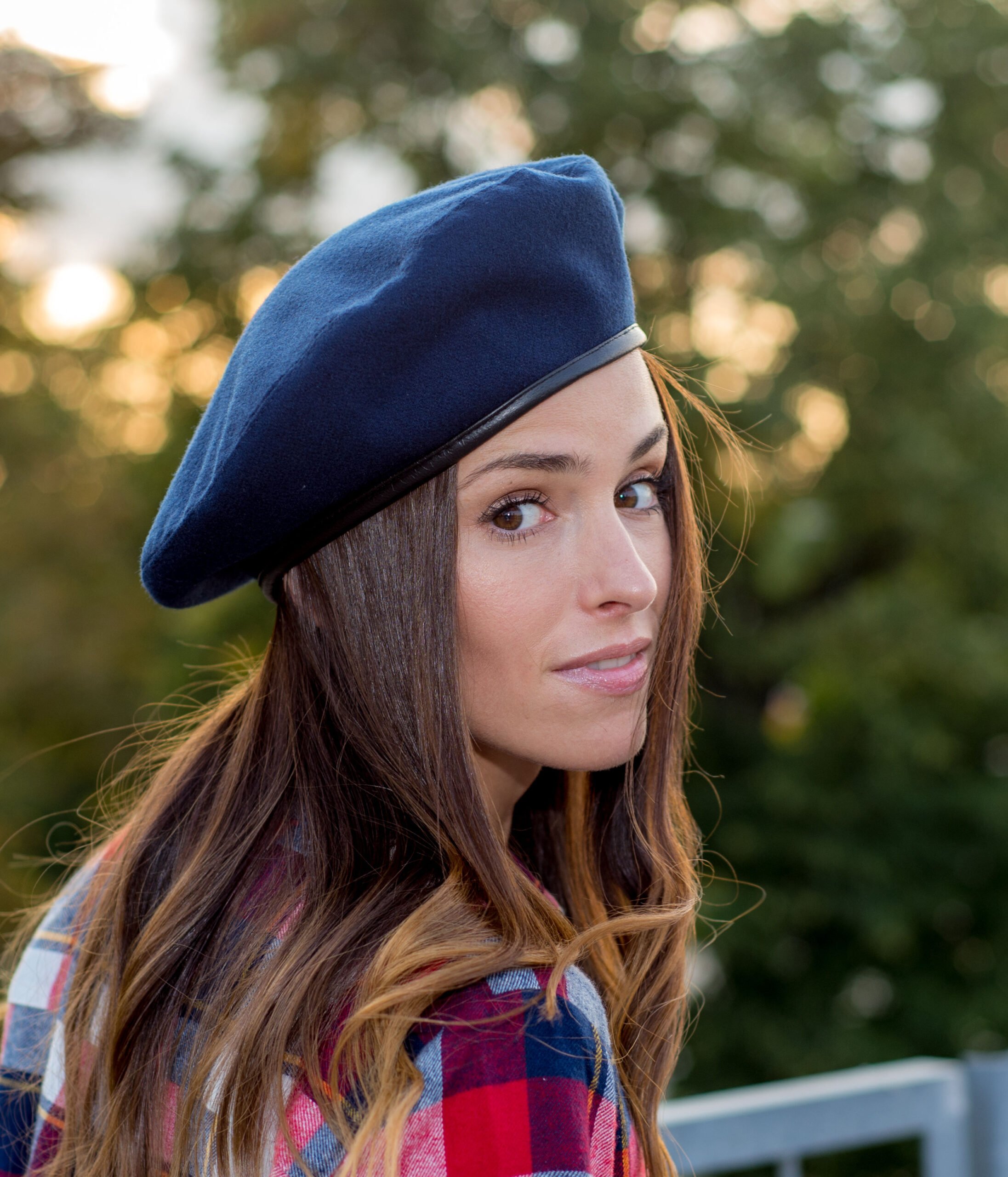 Berets
Classic berets sewn from woolen cloth perfectly protect against cold and rain. They can be worn for a walk, a trip and other everyday occasions. For women we have prepared fashionable berets made of natural leather or warm knitwear. Our offer is enriched by military berets, sewn according to the original pattern of the First Independent Parachute Brigade of General Stanislaw Sosabowski. They were developed with the participation of the reconstructors and employees of the Polish Army Museum.
Season and type of material
When choosing a headgear, consider the weather outside the window. In the autumn-winter season, patterns sewn from thicker fabrics, such as woolen cloth, petersham, "ambasador" and tweed, will be perfect. During this period, a wide range of leather headgear will also work. For the winter, we offer hats with flaps, leather aviation hats or sheepskin trapper hats. In spring and summer we suggest choosing light and airy headgear made of natural linen or cotton.
What lining?
The caps with thicker lining are the ideal solution for the cold. Fleece and sheepskin are recommended for the coldest days. On slightly warmer days we suggest wearing caps with cotton lining together with a layer of insulation. In autumn and early spring, viscose and cotton linings with good circulation properties will work well. In the summer, linen lining or simple hats without lining will provide us with the greatest comfort.
What colour should you choose?
In our offer you can find many products in classic and timeless colours. Shades of grey, black and navy blue can be easily combined with your everyday clothes. Beige and brown colours look great in combination with earth colours and dark blue shades. In addition, beige will match almost all colours of clothing except black. Claret red headgear can be combined with earth colours as well as blue and yellow. Fabrics in green, olive and khaki will look good when combined with beige and brown. In this case, you can also be tempted to make less obvious choices, such as navy blue, pink and orange. Coloured checkered patterns and herring-bone patterns can be an interesting way to highlight the entire look. If you prefer to dress in one colour, using different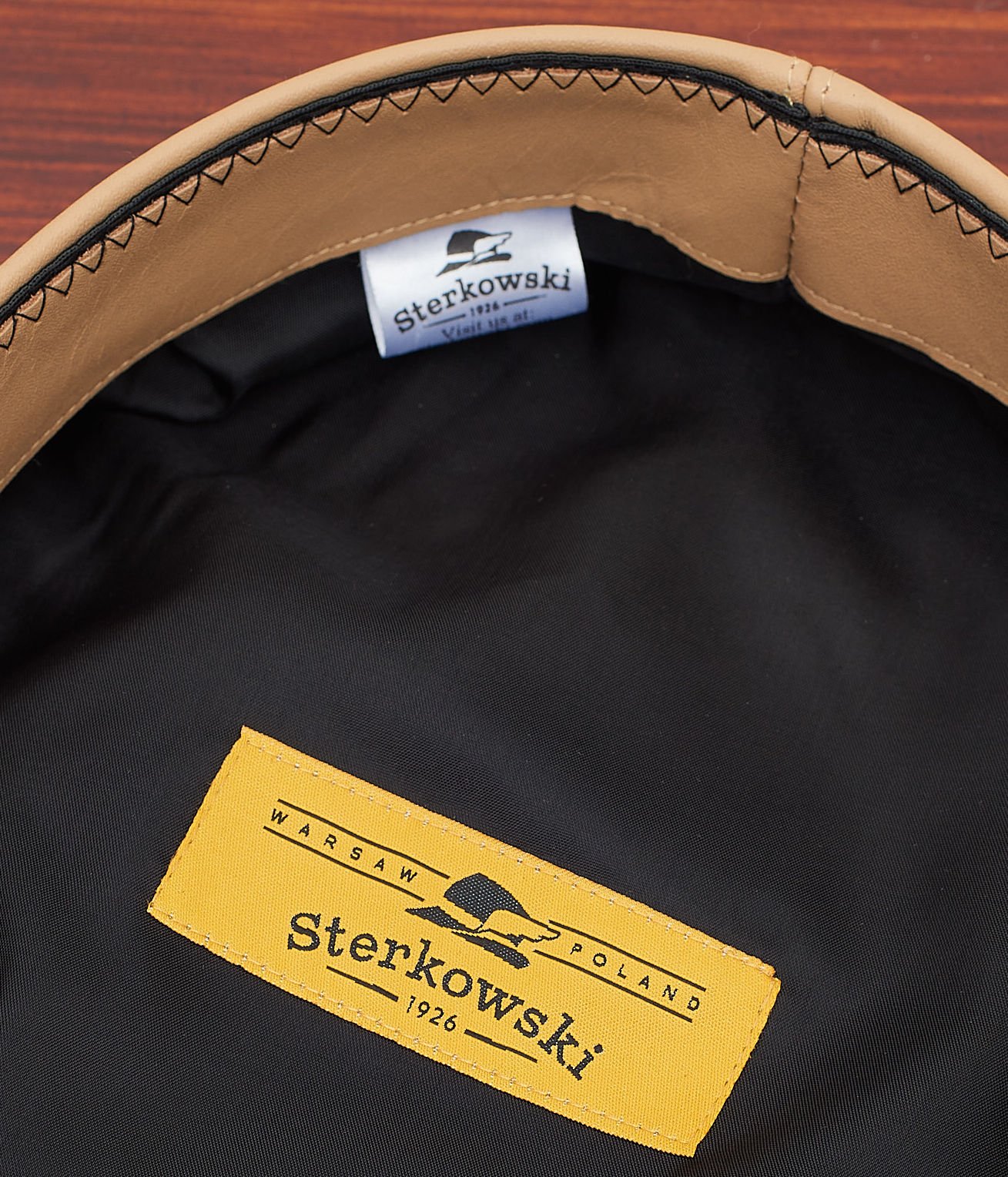 hues of your favourite colour may be an interesting way to bring your outfit to life. With everyday clothes, you can allow yourself a little more freedom and ease. For classic and elegant combinations, on the other hand, the "less is more" principle should be applied.
Male or female style?
Most of the hats and caps available in our studio are directly inspired by classic men's fashion. However, a large part of them has also been popular in women's fashion for many years. The best examples of this are such popular caps as "maciejówka" caps, fiddler caps, Hamburg caps and skipper caps. Your chosen headgear can accentuate or break your style, highlight your eyes or hair colour.
Related products