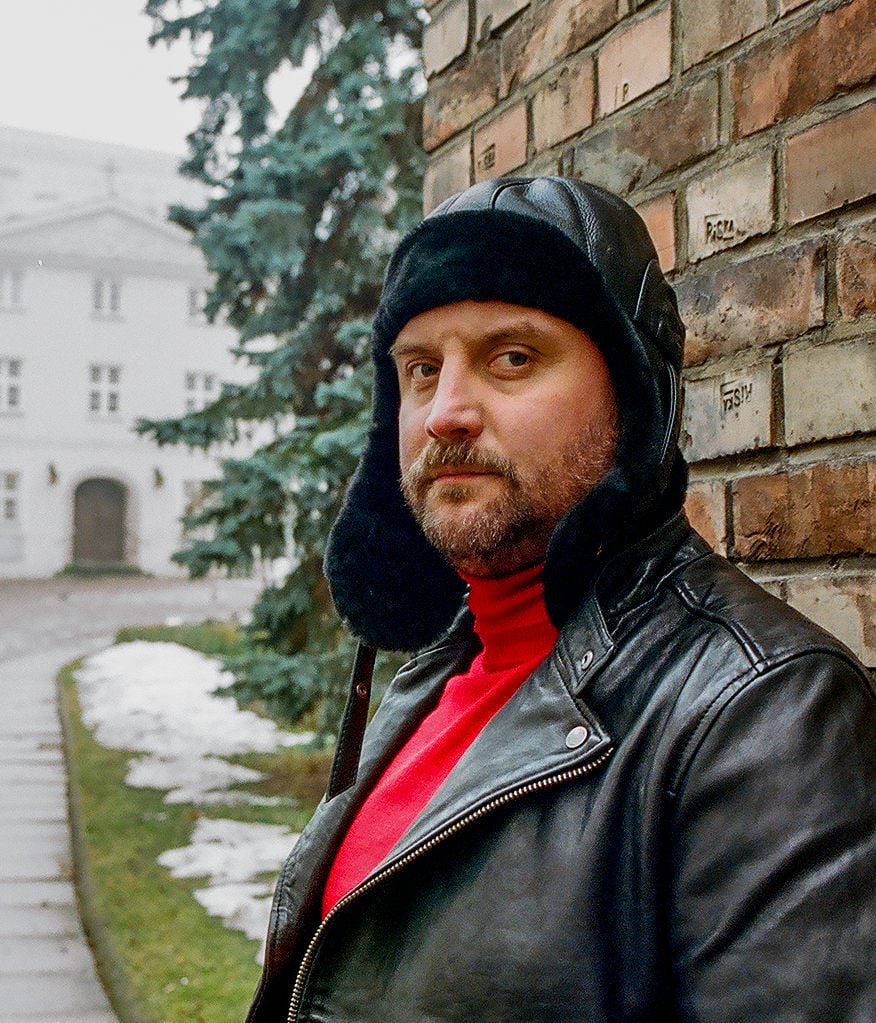 Like every year, winter is approaching fast – so it's worth taking care not only to change your wardrobe, but also to complete the accessories, which will keep us warm and comfortable during colder days. One of these is a cap, preferably made of high-quality, breathable material. You will find a wide range of models in the shops – from woollen beanie, to classic flat caps, to aviator caps. The last ones are a real hit of the forthcoming season – they look great not only with casual, but also with sporty outfits.
Aviator cap – a headwear not only for aviators
Aviator cap is another element of men's fashion that has origins in the army. Its appearance in the military is dated back to the beginning of the 20th century and is related to the development of aviation. Pilots flying longer and longer routes, in aircraft which cockpits were not enclosed, needed additional protection from adverse weather conditions. The material that effectively protected against the cold and moisture was a genuine leather, which is why overalls, jackets and, of course, aviator caps were made from it. The aviator cap were characterised by large ear flaps with a strap fastened under the chin and a small peak at the
front – for practical reasons the inside of the hat was lined with wool or sheepskin. Aviator caps experienced a kind of renaissance during World War II. Today, they are extremely rare in the army – they are now worn by members of re-enactment groups. They have also been passed to the world of fashion for good!
Aviator caps for her and for him
The classic aviator cap is certainly not for everyone – it is especially appreciated by those who like to stand out from the crowd and all of those who require from headwear not only a stylish look, but also functionality. A perfect example of it are caps produced by Sterkowski manufactory, which are excellent both for everyday wear and during various activities. They can be successfully worn by women and men of any age. In winter, opt for natural materials such as leather or wool – they effectively protect against the cold and wind, and are also resistant to rain or snow. One of the most interesting proposals are classic aviator caps made of genuine leather, such as the Birdman model equipped with the most characteristic elements found in this type of headwear, i.e. a short peak, fastening under the neck and a longer back of the hat. Fans of winter sports will certainly enjoy the leather aviator caps lined with warm, natural sheepskin and the fully covered aviator caps with mask and collar. For warmer days, opt for slightly lighter models, such as the Expedition cap made from moisture-resistant waxed cotton in a khaki colour. This proposal will also appeal to fishermen who do not want to give up their passion even in late autumn and winter.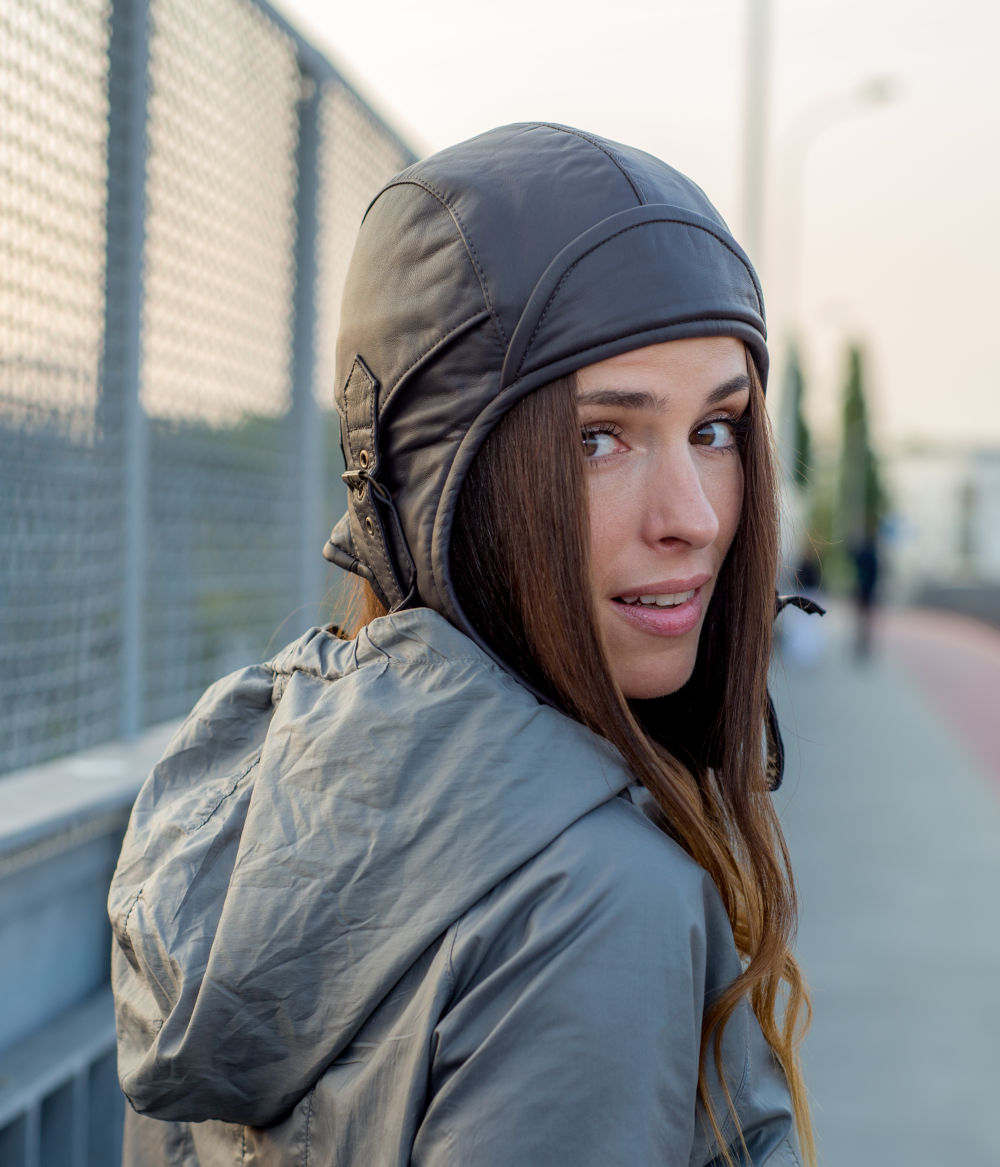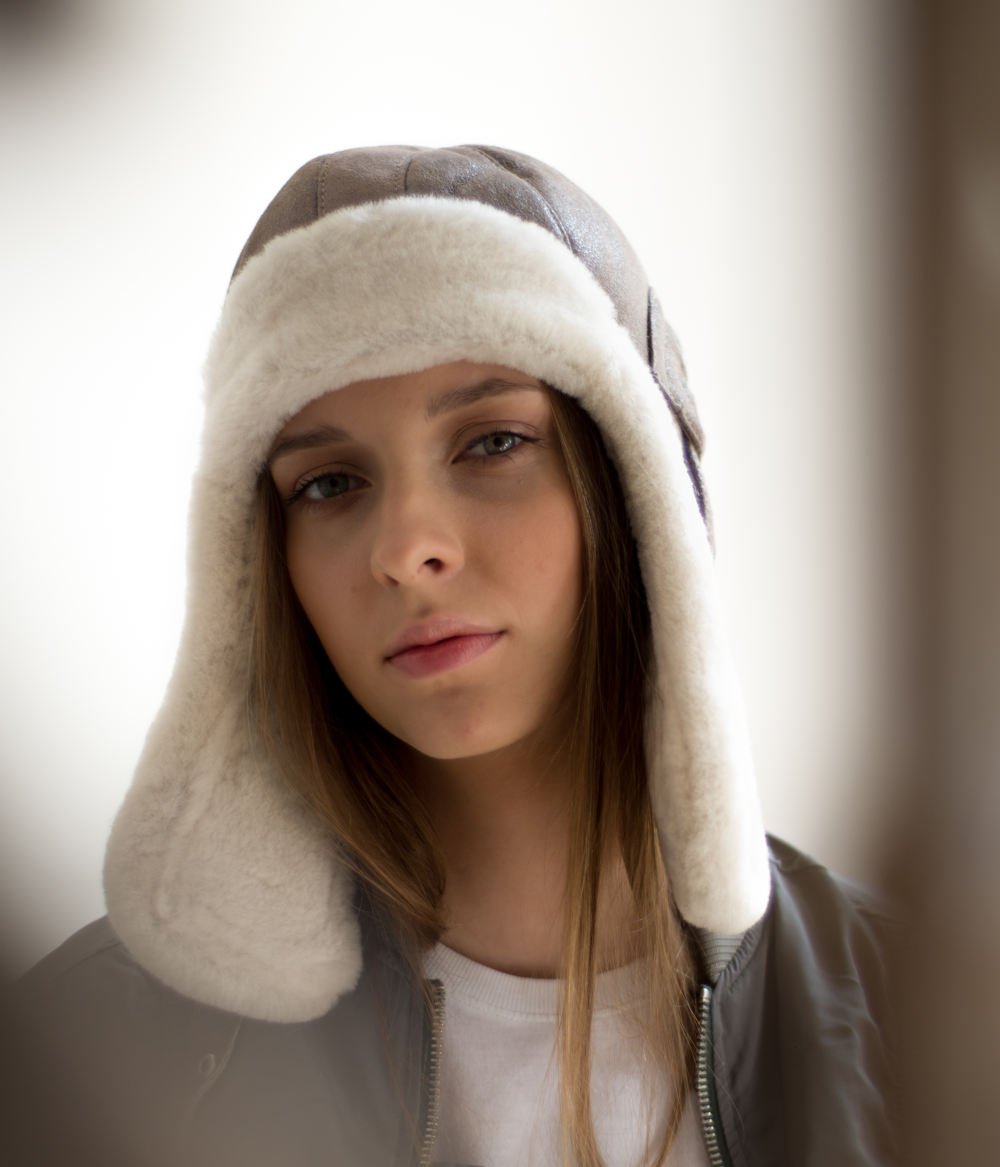 Ushanka and papakha – caps for really cold people
An alternative to the classic aviator caps are ushankas and papakhas. This model originated in Russia and is usually made of fur. Both the ushanka and the papakha are often mistaken for aviator caps because of their similar cut with characteristic ear flaps, which you can put on top of your head and tie with special straps. Rather sturdy construction and of course warm fur make the ushankas and papakhas ideal for cold winters. In Sterkowski manufactory you will also find models of this type – one of them is leather papakha Fargo lined with sheepskin and equipped with a belt with a buckle that you can fasten under your chin. A real hit, however, are the ushankas, such as the model made from the original Scottish Harris Tweed – a material produced only in three factories in the Outer Hebrides.
How to wear an aviator cap?
The aviator cap, especially the model made of genuine leather, is an extremely demanding headwear for self-confident people who appreciate on the one hand a trendy and slightly extravagant style, and timeless functionality on the other. Aviator caps are perfect for bold and unconventional outfits – you can wear them
with an aviator jacket, including the one lined with sheepskin, or with a classic, slightly oversized trench. For ushankas, there are also more sporty combinations – a woollen beanie with ear flaps will look good with tracksuits and jackets such as bomber jackets or down jackets. The colour is also important. The aviator cap is already extravagant enough on its own, so try to avoid overdoing it – choose a model in solid black or a cap in shades of brown.
Related products