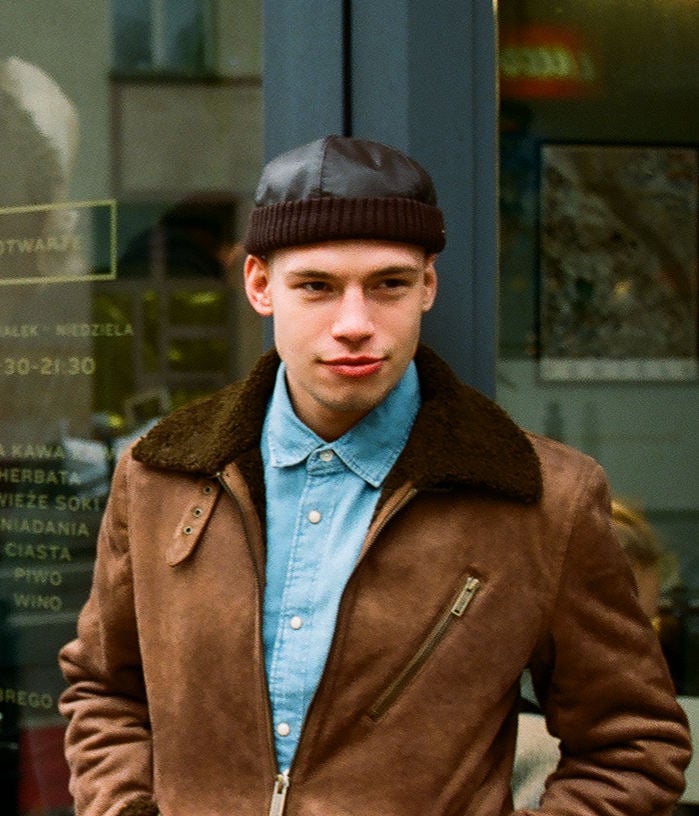 Linen, wool or maybe genuine leather? When choosing accessories, many people are unaware of the huge role that materials play. It is the same for hats and caps, the durability of which depends largely on the fabrics they are made from. Below we present you the most popular materials – read about their properties and decide for yourself which one will work best for you.
Choice of material – what does it depend on?
The search for the perfect headwear can be tedious and tiring. It is important not to choose the hat or cap "sight unseen", but to take into account the most important criteria – apart from the cut and colour, it's good to consider the material from which the hat is made. On the market, you can find headwear made from a variety of fabrics, both artificial and natural. The latter are definitely better suited for everyday use. Some materials are more suited for winter, while others for warmer days – so you need to ask yourself when you will be wearing the hat. If it's summer, go for light and airy fabrics; if it's winter, opt for a hat made from a warmer material. The second criterion is the occasion – casual
and elegant models are often different, also in terms of fabric. Still not sure which hat to choose? We will briefly introduce you to the most popular materials and their advantages!
Genuine leather
If you are looking for a material that works well in both summer and winter, it is certainly genuine leather. It's an insanely durable fabric that not only looks great, but also has many more practical benefits. It is very durable and resistant to mechanical damage, perfectly fits the body, it is soft and pleasant to the touch and effectively protects against wind and cold. This waterproof material is also easy to maintain – if fresh stains appear on your leather hat, you can quickly remove them with a damp cloth. However, it is worth remembering that leather requires impregnation – a simple treatment will prolong its durability and make it look great even after many years of use.
Linen
Natural linen is also one of the materials most commonly used in the production of headwear – caps, flat caps and hats made from it are ideal for spring and summer. The advantages of linen include excellent air permeability and the ability to absorb moisture and electrical charges (linen does not electrify). This material is particularly suitable for use in hot weather due to its special weave that effectively reflects light, providing a cooling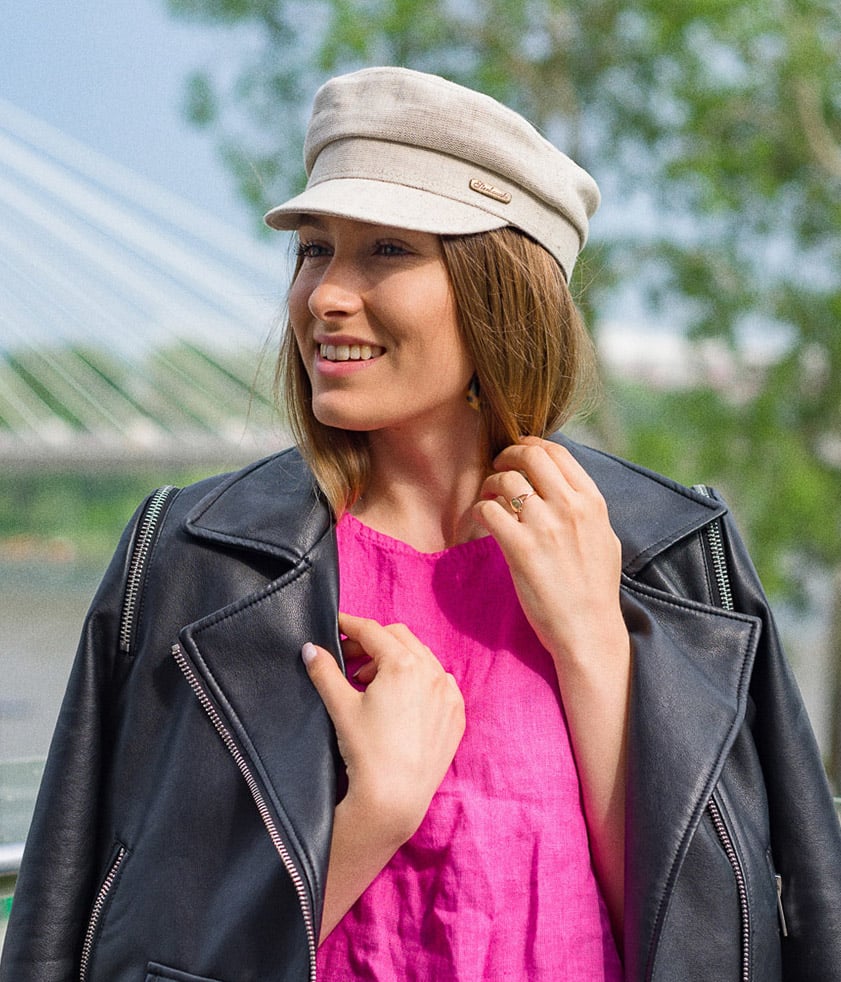 sensation. Like other natural fabrics, it is also recommended for people who suffer from various skin allergies. Linen can be washed and dried without any problems – but make sure that the water in which it is washed is soft.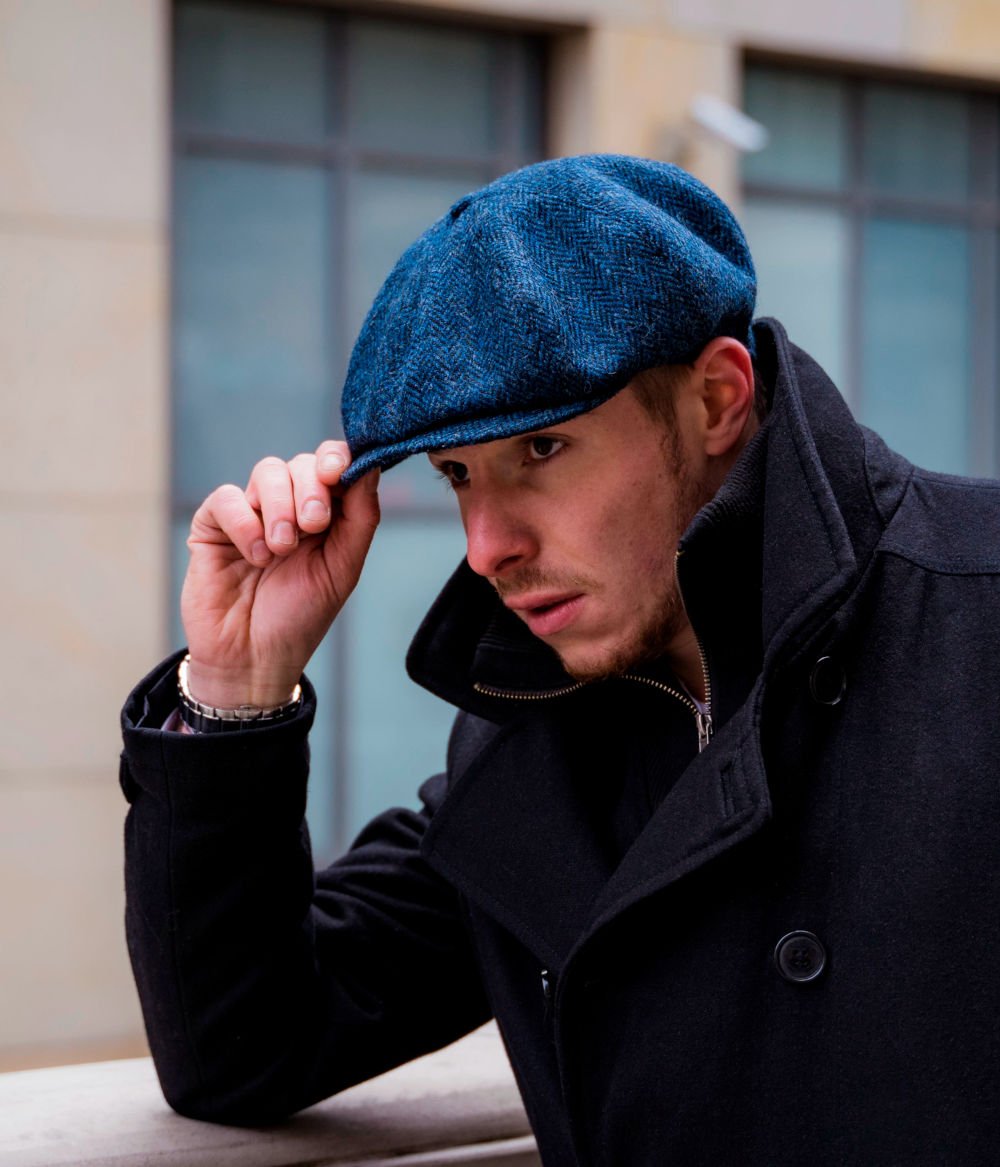 Wool
The wool with the best qualities comes from sheep – the Merino – while the most valuable wool is considered to be goat wool from cashmere goats, i.e. cashmere. Another popular type of wool is that sourced from the Angora goat – mohair. Each is highly desirable because of its properties, which may vary slightly. Common qualities include resilient fibres, high crease resistance and excellent thermal insulation properties. Wool is also fireproof, not susceptible to staining and is very breathable. However, one of its greatest advantages is its hygroscopicity, i.e. its ability to wick moisture away from the skin – wool is able to absorb up to 50% of moisture. This way your hat will remain dry even in high humidity. Contrary to expectations, woollen hats are not only good for winter – they can also be worn in the transitional seasons. However, remember that wool requires special care!
Cotton
Another example of a fabric ideal for all seasons is natural cotton, which is perfect not only in summer, but also during the cold winter months. Like the materials mentioned above, it has many
advantages – it is very soft to the touch, highly resistant to mechanical damage, easy to keep clean and it absorbs moisture perfectly. Waxed, rain-resistant cotton is an exception – headwear made from it is suitable for spring and autumn. But let's go back to natural cotton, which allergy sufferers will also fall in love with – the material is non-allergenic and does not irritate the skin. For this reason, it is very often used in the production of hats for the youngest users. The disadvantage may be that it creases easily – so it's good to store it properly.
Related products