Hat Stretcher
stretches sizes 55 - 65 cm
both sides have twist-off metal screws
natural wood
burned logo
Ready to ship in 2 business days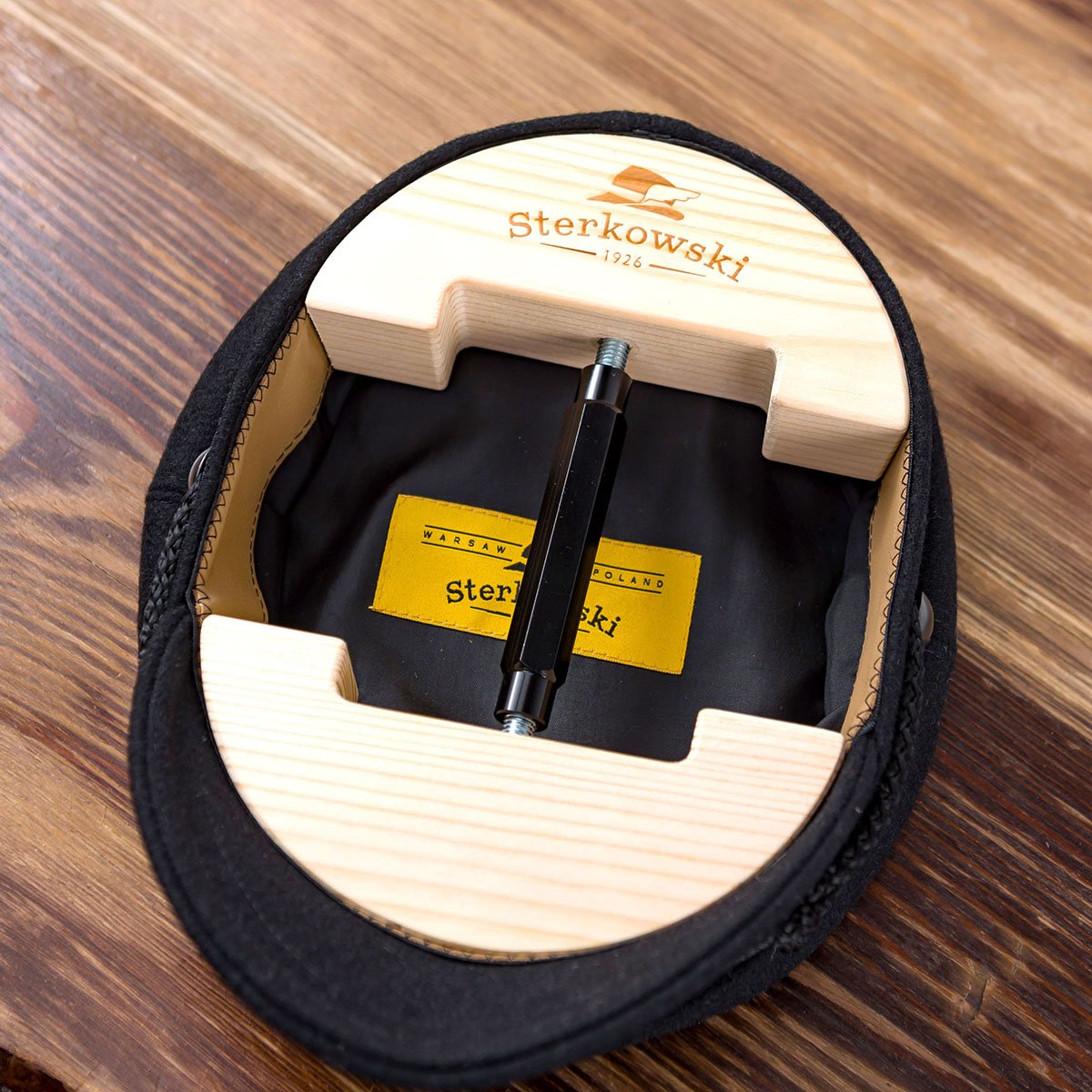 To stretch your headgear size, insert the stretcher into the crown and twist-off the metal screws. You can make the size bigger up to 55 - 65 cm. It is made of natural wood and has a burned logo.
Products from the category "Mask" can not be returned for hygienic reasons.
RETURN
1. According to existing valid regulations, within 30 calendar days from the product's delivery date, you have the right to return it without giving any reasons and withdraw from the contract.
2. Send us back the product that you purchased in its original state, not damaged and not worn, with all the labels. Please protect properly your product in a package. In this case, you will be responsible for covering the return shipping fee.
3. Add a note inside the returned box with all the necessary information: your order number / surname and that it is a return for a refund. Keep the tracking number of parcel.
4. Within 14 days from receiving your parcel, we will check the state of the product (if it hasn't been worn or damaged).
5. If there won't be any impediments, we will refund your money. If your return request will be denied (because of the product's damage or traces of use), we will let you know by email.
RETURN ADDRESS:
Kompania Handlowa im. Piotra Piano Global Sp. z o.o.
ul. Margerytki 12
04-906 Warsaw
Poland
Reviews
By
Marshal P.
on 06 May 2022 (
Hat Stretcher
) :
The customer has rated the product but has not posted a review, or the review is pending moderation
By
Dethardt B.
on 23 Sept. 2021 (
Hat Stretcher
) :
For serious hat wearers
Sometimes it seems our beloved hats are shrinking. Maybe it's because our head circumfence grows when we get older. This tool works with the help of steam from a steam iron to widen your hat and bring it in form again. It's sooo cool ????
By
Juha Mikael S.
on 15 Dec. 2020 (
Hat Stretcher
) :
Great tool to keep your headgear in shape
This is a great tool to keep Your weathered/battered headgear in shape&condition. Also works if You happen to order slightly small (1/2-1cm) size.
Product added to wishlist