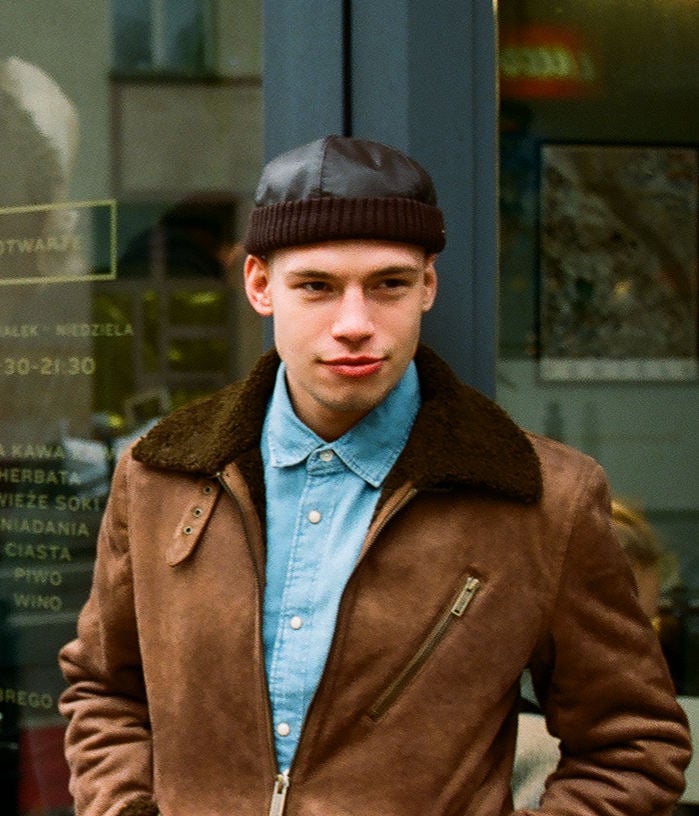 Flat cap, hat or perhaps a stylish cap? Any headwear is good for enhancing an individual style and making an outfit more unique, especially as the fashion for them is back for the coming season. Whether you are in your 20s, 30s or 50s, today's fashion market offers a wide range of models to suit all tastes. We also present some interesting proposals in the article!
What should you bear in mind when choosing a hat? Here are some practical tips
The perfect cap should not only be fashionable, but above all practical. Is it difficult to find one? No, as long as you follow a few simple rules! The key role is played by simply choosing the right size, which is equal to the circumference of your head – to measure it precisely you need only a tailor's tape measure or a simple string. Knowing your size is half of the process.  Now it's time to think about the type of material. You need to ask yourself a question: What season are you looking headwear for? If it's for summer, opt for lightweight and breathable materials such as linen or cotton. In winter, genuine leather, merino wool and tweed will definitely work better. Let's now focus on the more aesthetic
aspects of choosing a cap. When going shopping, it's helpful to know your face shape – it could be a square, rectangle, triangle, circle or oval face. To do this, simply take a photo of yourself and use a pencil or marker to outline your face. Some models will look better with an oval face, while others will look better with a triangular face, but you'll find that out in a separate article.
Cap in a 20+ version
Today's twenty-year-olds are to a large extent trendsetters who know exactly what is in vogue at a given moment. They often choose original accessories in bold colours to add a more fashionable touch to their outfits. For such people we offer colourful fiddler's hats made of linen and genuine leather, which both women and men will love. We couldn't resist the turquoise cap with the caramel peak and the more subdued model in brown and beige. The second proposal is a classic motorbike cap in claret, sewn from waxed cotton, which is resistant to moisture. The Harley model is inspired by the now legendary motorbike – and a second version is also available, this time in bottle green. Both go well with Ramones leather jacket and bomber jackets.
Perfect model for 30-year-olds
As we grow older, we become more demanding, also when it comes to our choice of wardrobe and accessories. Many people in their 30s and above no longer rely solely on original style, but also on comfort. In order to combine both of these features, we decided to offer two more models – one of them is a woollen beanie perfect for autumn and winter chills. This classic, docker-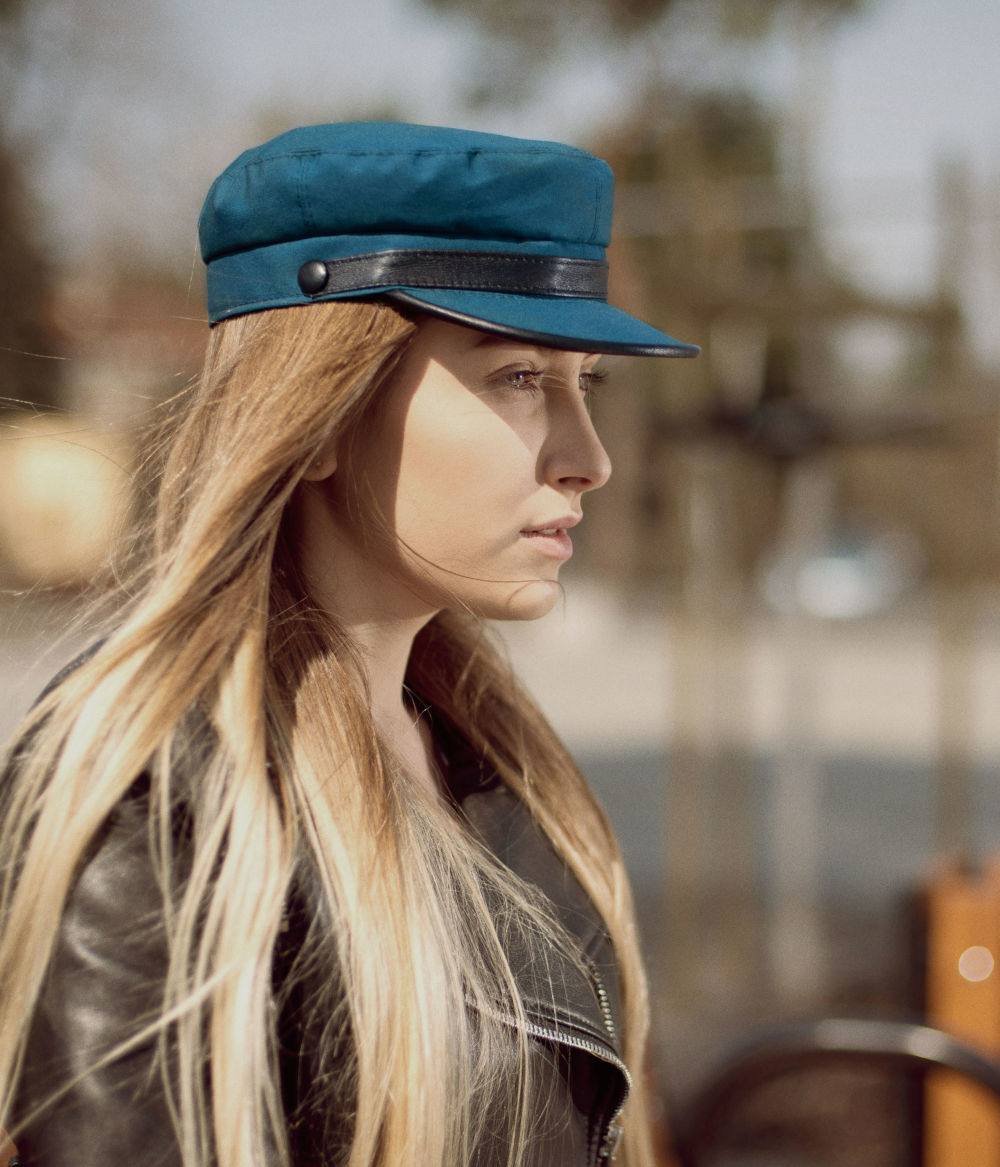 inspired, roll-up model is a real treat for those looking for a hat that is warm, comfortable and will go with many different styles. A beanie in a plain colour – navy, black or dark green – will go well with both an elegant coat and a down jacket. And now something for those with a horned soul – the Peaky Blinders style flat cap – we guarantee that this model will appeal not only to fans of the popular series. A large head consisting of 8 pints and a plastic visor sewn to it is a feisty combination that will be appreciated not only by connoisseurs of English style.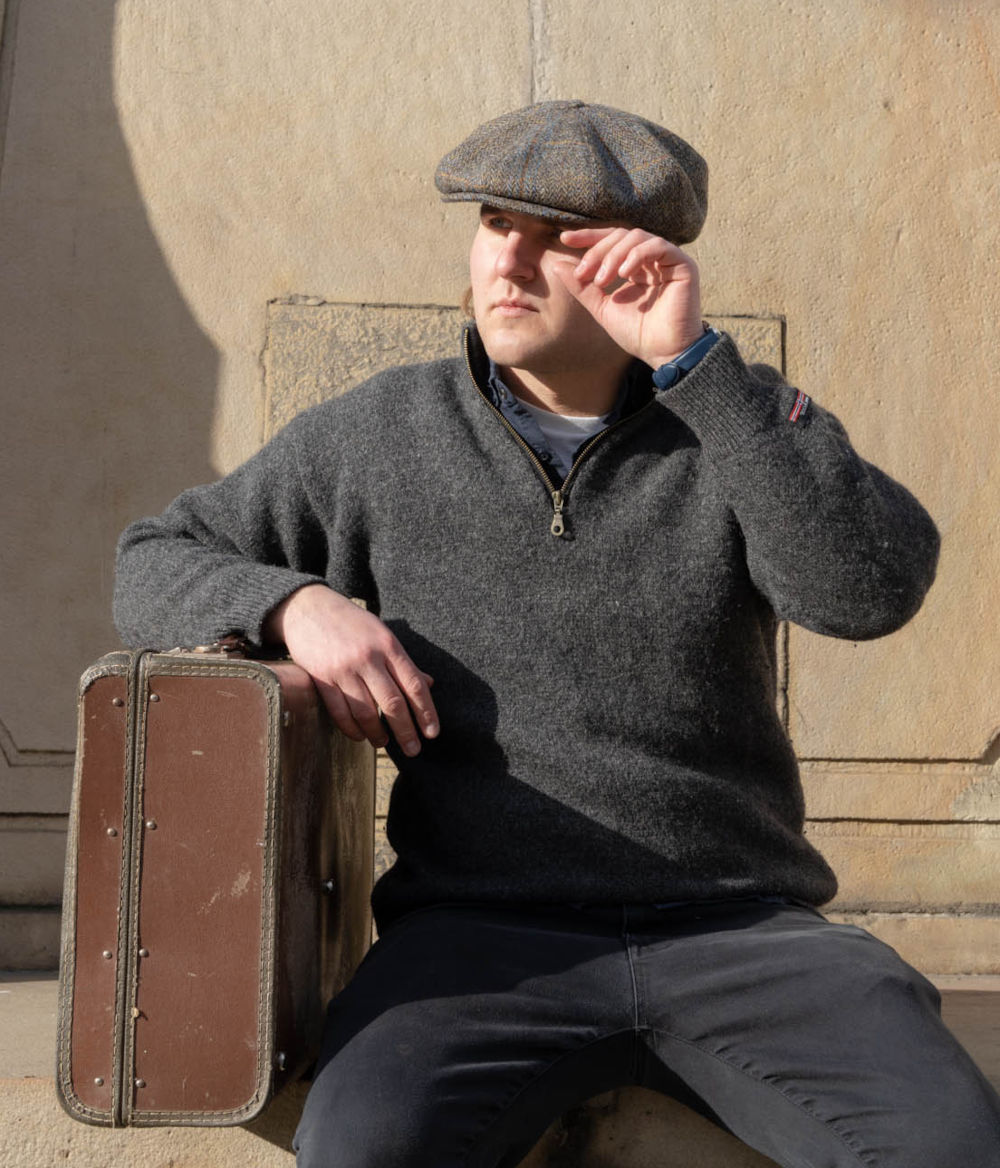 Classic style for 40+
Well, who says sporty accessories are reserved exclusively for 20- and 30-year-olds? The Sterkowski brand proves that even the classic baseball cap treated in the right way can be a stylish accessory for men of all ages. A perfect example of this is the Bronco model, made entirely of genuine leather in black – a combination of sporty functionality with elegance, which works superbly in many different circumstances. Today's 40-year-olds like to experiment with fashion – and with fans of retro-inspired models in mind, we've come up with our next proposition: the Brando motorbike cap. A 1950s-inspired flat cap was sewn from a combination of two materials – wool and leather. It's a kind of headwear Marlon Brando would be proud of!
High fashion for 50+
Hats, caps and flat caps can be worn by people of all ages, including those aged 50 or 60+. We also have two interesting proposals for them, this time maintained in a slightly more classic style. The first one is the Leon leather docker equipped with practical, adjustable strap that allows for a perfect fit to the shape of the head. An interesting and eye-catching element in this
model is a rolled-up hatband. Men who value style as much as comfort will love the Sawyer winter beanie – a ski cap with a detachable earflap and peak that will make even the coldest blizzards go away. The flat cap is made of high-quality wool with cashmere addition, thanks to which it is pleasant to touch and effectively protects against the loss of heat.
Related products