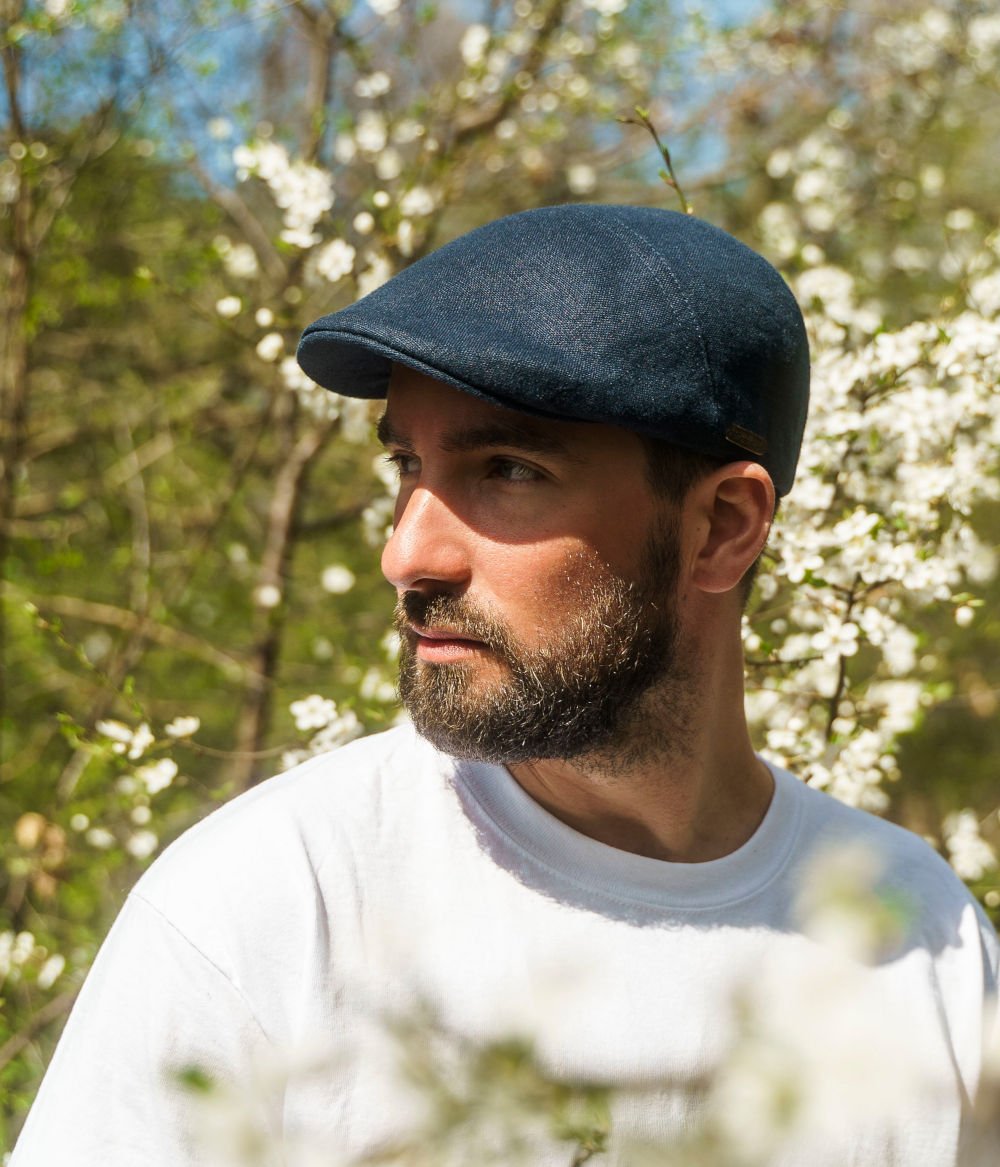 Every look is incomplete without the right accessories – they ensure individual and fashionable character of a stylisation. Depending on the style you prefer, you can choose from a wide range of stylish offers – from various types of bags and backpacks, through belts and scarves, to jewellery. More and more people go for headwear, which has not only an aesthetic but also a practical function and protects against wind, rain or sun. The wide range of headwear means that sometimes we don't know which item to choose – flat caps and berets are now experiencing their Renaissance, both in the men's and women's versions.
A flat cap – where does it come from?
The history of a flat cap goes back to the 16th century – this type of headwear appeared for the first time in the UK, and was worn mainly by boys. This should not come as a surprise to anyone, as the wool from which the flat caps were made was a kind of national asset and a source of pride. At some point, in an attempt to popularise the headwear, the British government issued a decree that all men over the age of six had to wear a flat cap. A failure to do so could result in a huge fine. A flat cap became popular in many countries – in America, it was worn by
paperboys, and in Western Europe – by workers in factories which, with the process of industrialisation, began to take over more and more areas in smaller and large cities. Flat caps were also worn by gang members – one of the most popular ones was the Peaky Blinders gang active in the 1920s and  1930s  in Birmingham.  Legend has it that they carried blades in the flat caps, which they used during clashes with the mafia and in personal affairs.
Flat caps in contemporary men's fashion
A flat cap is a classic and timeless headwear, perfect at any time of the year. In summer, choose models made of light and airy cotton, preferably in light shades of beige, white or grey. In autumn and winter, tweed and wool fat caps are much more suitable, and with regards to colour – black, navy blue or brown models are worth having in your wardrobe. Fans of timeless patterns will also love tartan and herringbone versions. A flat cap has many names – a perfect example of that is the offer of a hat manufacturer – Sterkowski. The offer includes such models as classic English flat caps, Derby flat caps and versions made of natural leather. The real hit, however, are the Peaky Blinders' style flat caps, inspired by the fashion of  the 1920s and 1930s.
Women's flat cap – an alternative to the cap and hat
Men's accessories for women's stylisations have been a trend for several seasons – oversized flannel shirts, trouser braces, oversized denim katanas or headwear typical for men make an outfit rougher and more challenging. Fashion designers and manufacturers of caps and hats are well aware of that and their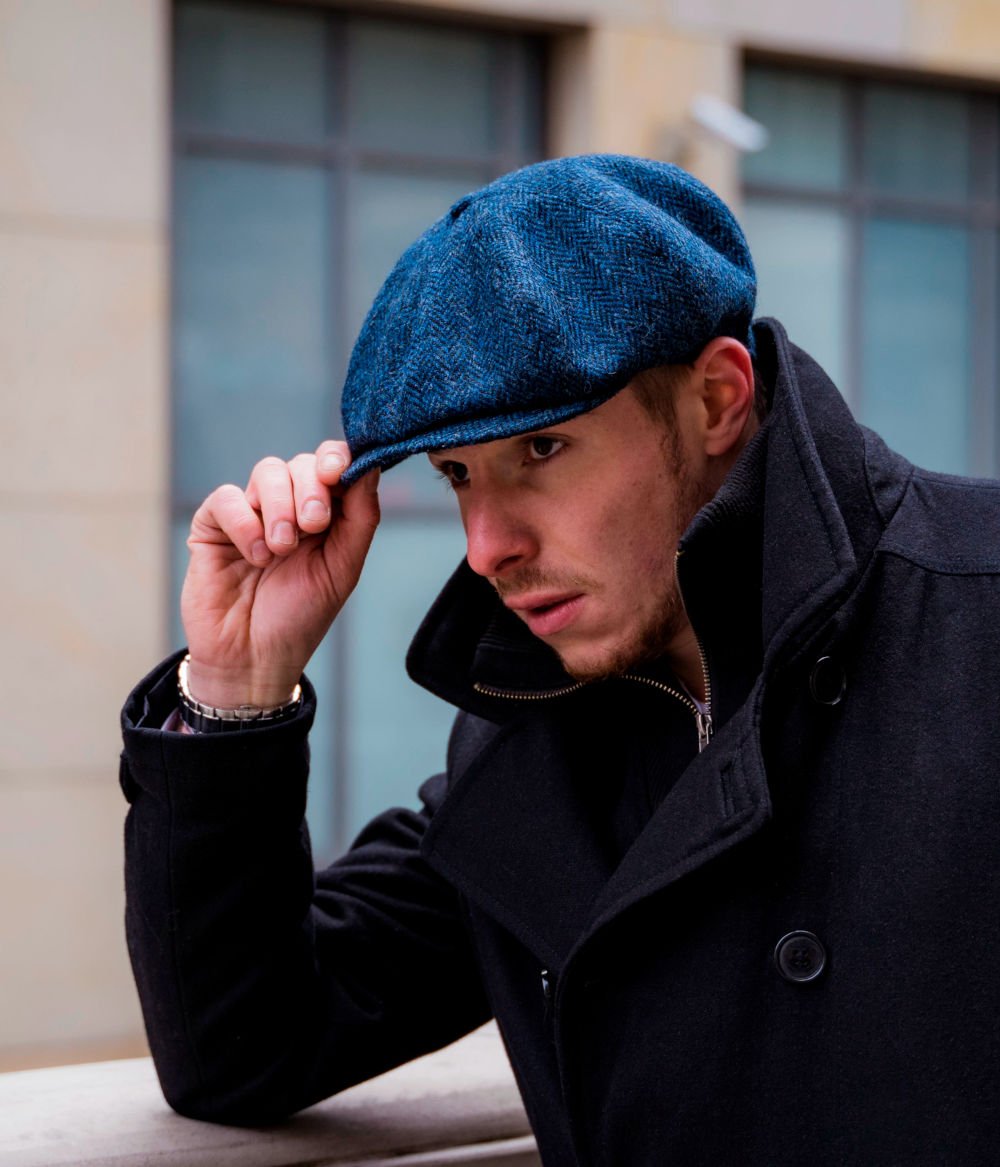 offer includes both lightweight linen Gecko caps and various types of flat caps, including models with the motif of the immortal Scottish tartan. How to wear them? It's simple – combine an accessory for men with a feminine outfit, such as a maxi-length summer dress, an oversized jumper, a pencil skirt, shorts or a shoulder-revealing Spanish-style top.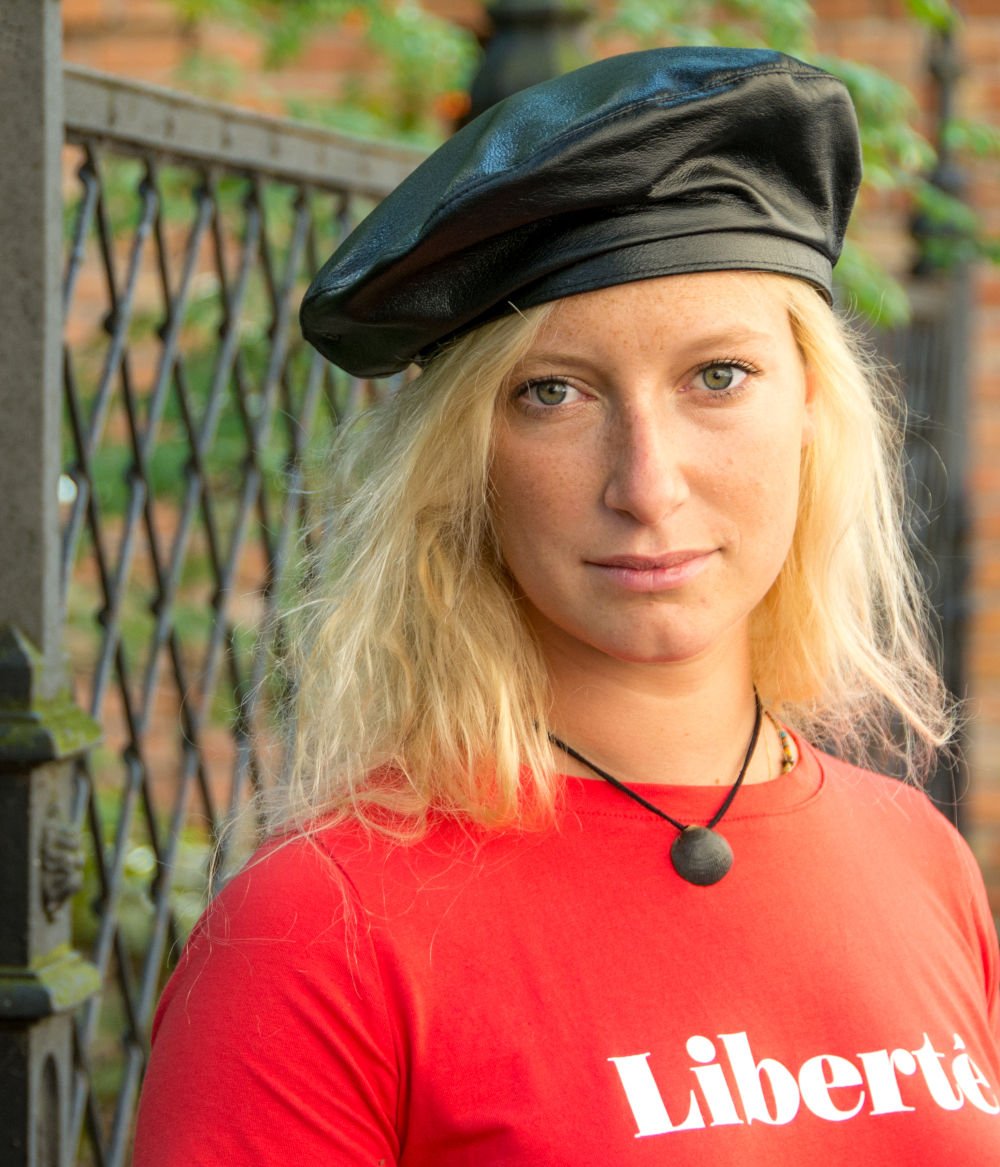 The stylish come back of a beret!
A beret, an inseparable symbol of France, is a type of headwear initially reserved only for men – it was worn mainly by shepherds herding sheep because it effectively protected them from the wind, scorching sun and rain. Over time, a beret entered mass production – like mushrooms after the rain, in France, factories began to appear that sold berets, also to foreign markets. Gradually, a beret became the main element of clothing for factory workers. Berets were also worn by the representatives of the artistic Bohemian movement, such as Monet, Cezanne and Picasso. Thanks to the suffragettes and Coco Chanel and, later on, film stars such as Brigitte Bardot and Audrey Hepburn, a beret became a symbol of great style and Parisian chic.
French chic in a feminine way
A beret is the perfect accessory for classic and nautical styles. This type of headgear often plays a major role, therefore it's a good idea to combine it with low-key outfits, such as black cigarette pants, a blouse with a boat neckline, and flat-heeled shoes, e.g., ballerinas. In Sterkowski's store, you will find, among other things, wool berets with an antenna – perfect for winter and
transition seasons. The "safest" choice is a black or navy blue model – but if you like original accessories, choose a beret in a shade of intense red.
A beret in a modern, masculine way
More and more often, berets are chosen by men, and we are not talking only about the representatives of uniformed services – it's all thanks to fashion designers who have been promoting that type of headwear for several seasons. One thing is certain – the men's version of a beret, just like a flat cap, is an accessory that will definitely stay trendy for a long time. How to wear it to look fashionable and fresh? Above all, avoid exaggeration! Create a modern Parisian look with a classic navy blue beret, a polo shirt and baggy trousers with trouser braces. Complete the look with high-leg boots or your favourite trainers. VOILA!