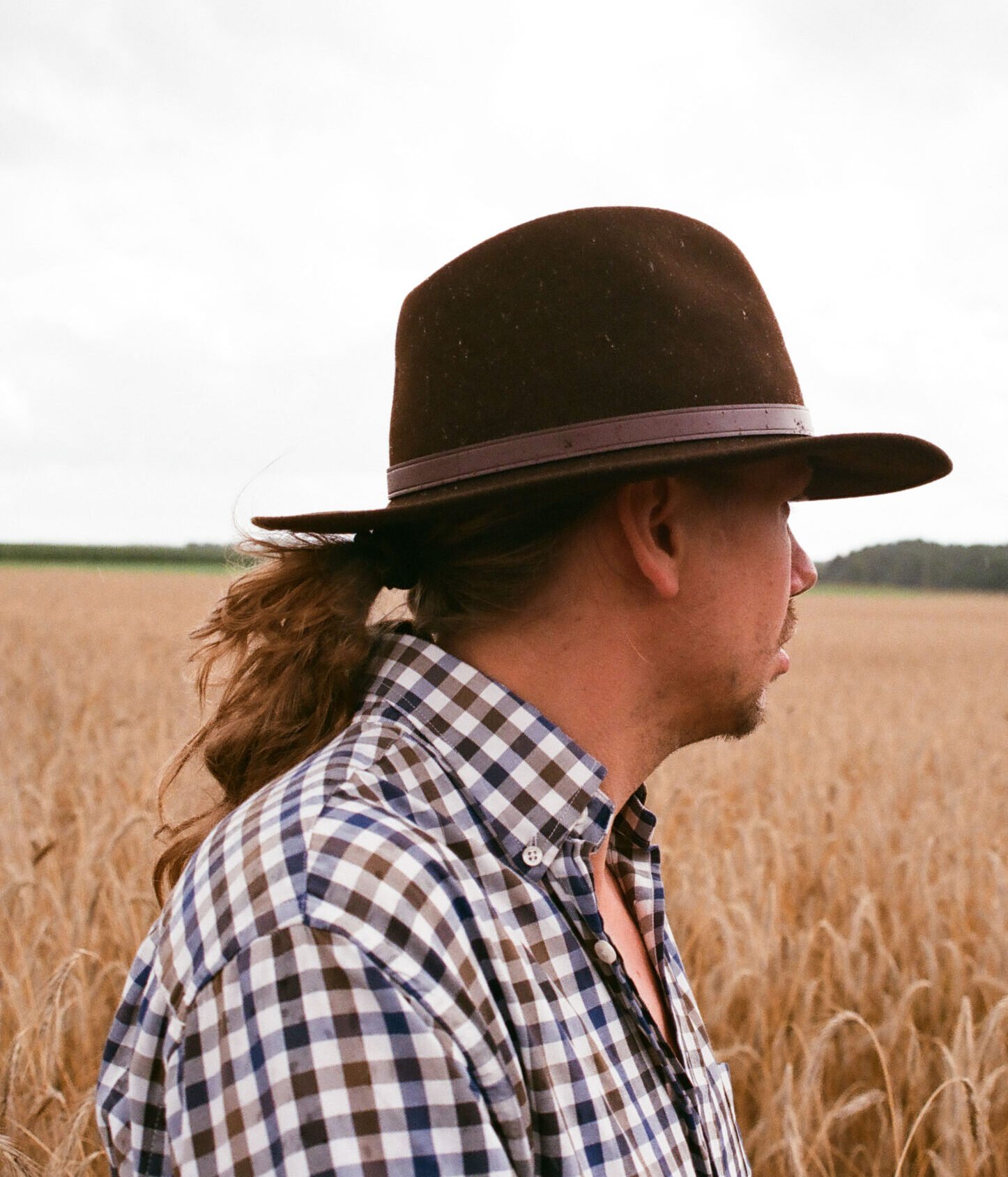 A cowboy hat is one of the most distinctive and, at the same time, the most recognisable headwear in the world. Surely, you must have seen it more than once during rodeo coverage or on the silver screen – fans of Westerns are particularly familiar with it. Interestingly, the tradition of wearing a cowboy hat is not only known in America – more and more people reach for it, also it in our latitude, and wear it every day. What is its history? In what way is the modern version different from the original? How do you wear a cowboy hat today? Find answers to those questions in the article!
What does a cowboy hat look like?
You've probably seen a cowboy hat more than once. What are the characteristic features of that model? First of all, this type of headwear has a fairly high crown (top) and a wide brim, the sides of which are turned upwards. The material used to make cowboy hats is felt or natural leather – nowadays, you can also find models made from other materials. Today, the most popular cowboy hats are manufactured in the USA but hats from Australia or South American countries are also in demand. A present version of a cowboy hat has many predecessors – one of which
is the sombrero worn by farmers and breeders in South America. Similar headwear was also worn by members of the United States Cavalry.
Highlights from the history of the cowboy hat
Did you know that the history of cowboy hats goes back to the 13th century? The prototype of this headwear was already known in medieval Mongolia and it was worn by horsemen engaged in, e.g., cattle herding. The real story of a cowboy hat, however, is primarily the time of the Wild West and the time of cowboys who, initially, wore a different type of hat, that is… a bowler hat. The type of hat, which we associate with working cowboys today, gained popularity thanks to John Batterson Stetson – the headwear created by him was a determinant of social status and not many people could afford it. The model "Boss of the Plains" gained particular popularity – the hat, created in 1865, had a simple crown (top) with a rounded brim and was made of light, waterproof material. It was available in several versions – the price of the cheapest one was 5 dollars, while the most expensive one was 30 dollars. Over time, at the turn of the 19th and 20th centuries, "Boss of the Plains", and not one of the cheapest versions of the hats, became an indispensable element of clothing for every man living in America. A cowboy hat, in its original version, became famous thanks to Westerns, which were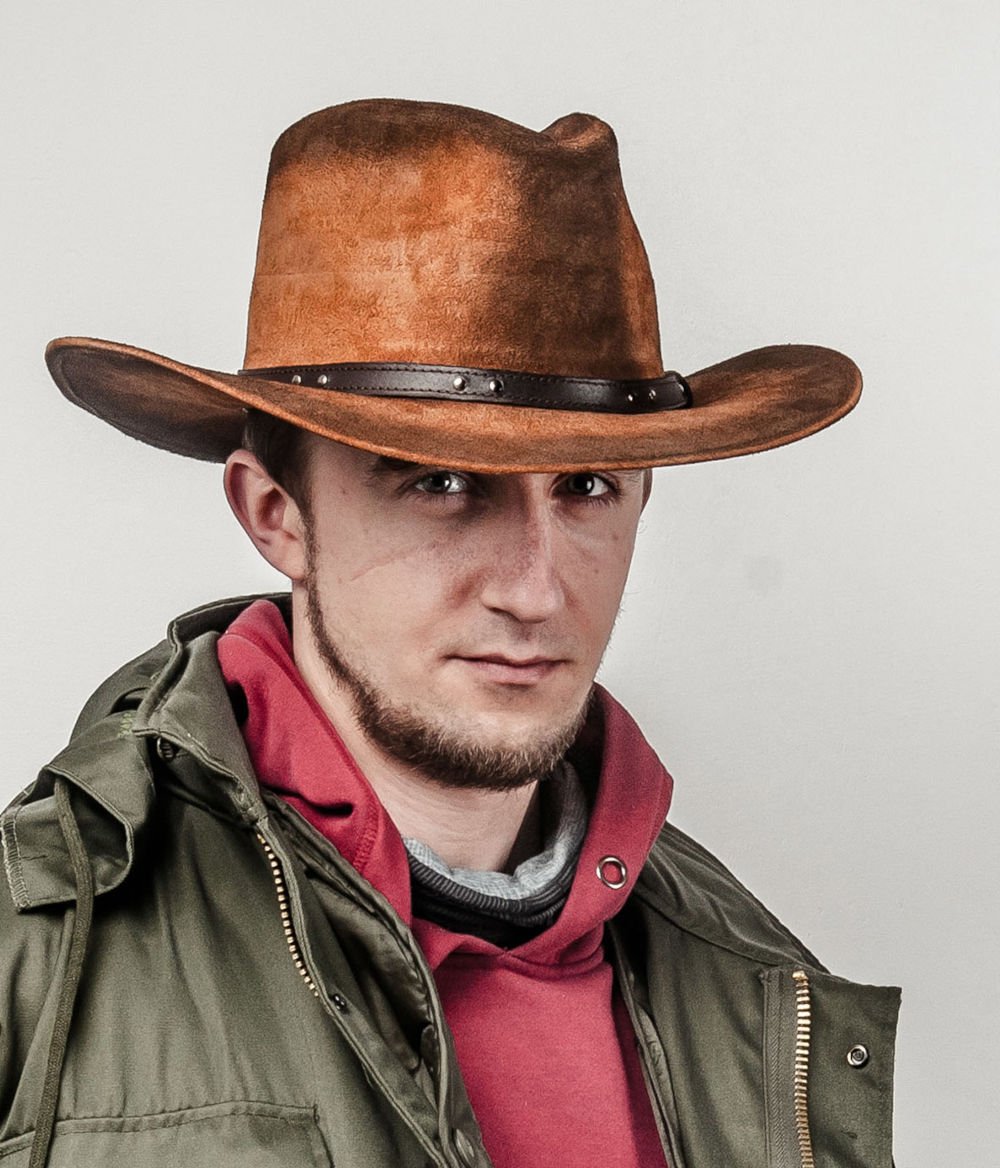 extremely popular especially in the first half of the 20th century. Actors such as John Wayne, Gary Cooper, Kirk Douglas and Clint Eastwood made the cowboy hat one of the symbols of America.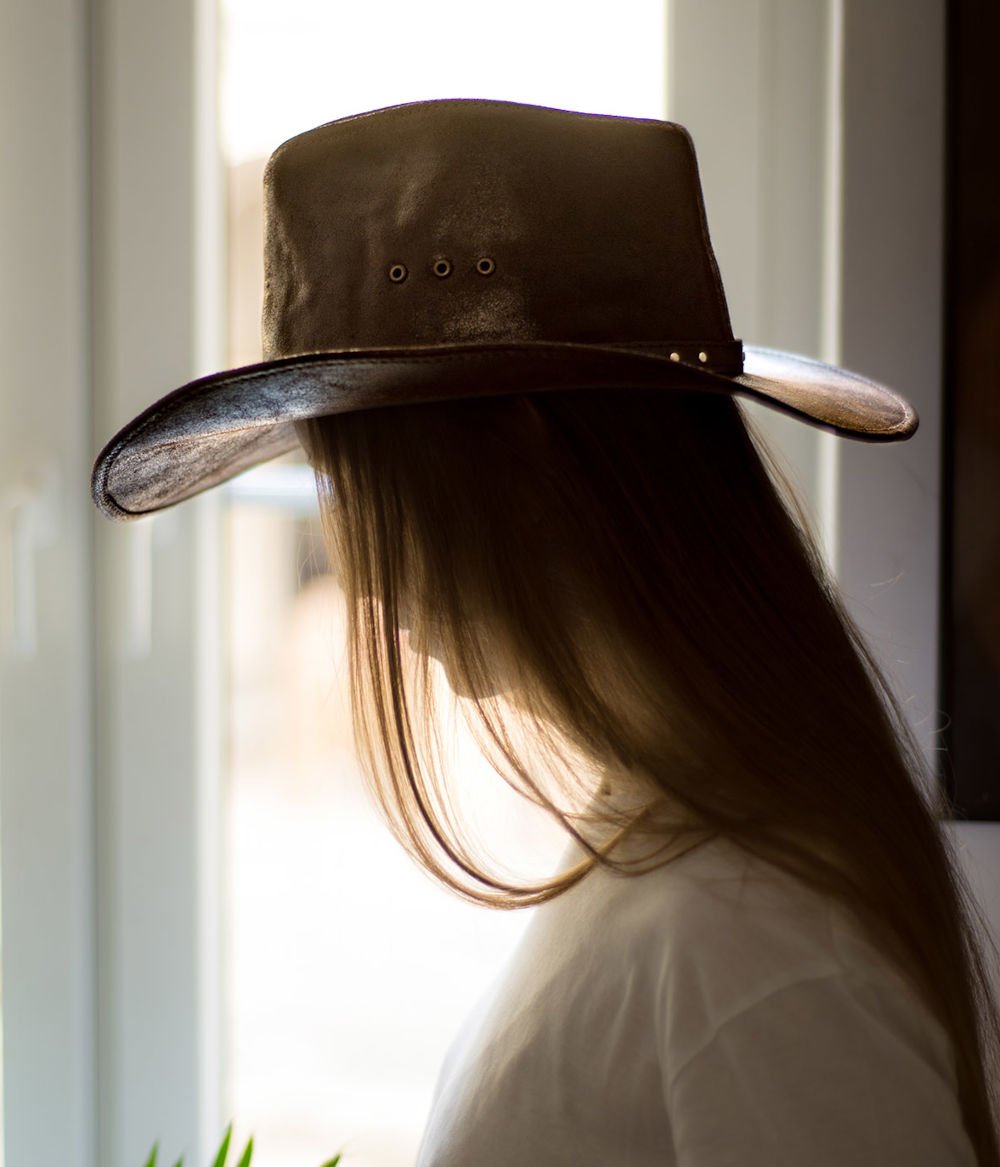 Cowboy hat on offer from contemporary manufacturers
Nowadays, more and more often we reach for cowboy hats to create casual stylisations. However, many people do not know where to find those types of models? One thing is certain – choose only the highest quality headwear from reliable manufacturers. In the wide range of products by Sterkowski, there are caps, flat caps and hats in versions for women and for men, perfect for different occasions. Obviously, among the most popular models, there are cowboy hats. One of the proposals is a leather cowboy hat, Buckaroo, with a stiff brim, leather sweatband and decorative, contrasting band around the crown – this model will certainly appeal to fans of American Westerns and Wild West style. More low-key versions of a cowboy hat are the Redwood and Sharps models – both are made of high-quality wool felt and are available in several classic colour variations.
How to wear a cowboy hat?
A cowboy hat is certainly a challenging accessory. What stylisations should you wear it with to avoid overdoing it? It all depends on individual style! However, if you are looking for your
first hat of that type, go for a classic model in a solid, preferably muted colour – it will go perfectly well with casual outfits, both for men and women. Men can definitely combine a cowboy hat with their favourite jeans and a rock Ramones leather jacket. Avoid combinations that are too obvious, such as combining a cowboy hat and a plaid shirt in one stylisation, or with cowboy boots that are fashionable in the coming season. Ladies also have a lot to look forward to – especially since the cowboy hat in its female version returned to favour last season. This very characteristic headwear will look great with shorts and a Spanish-type top or a maxi-length dress in the boho style. Complete the look with trendy boots and a fringe handbag!
Related products