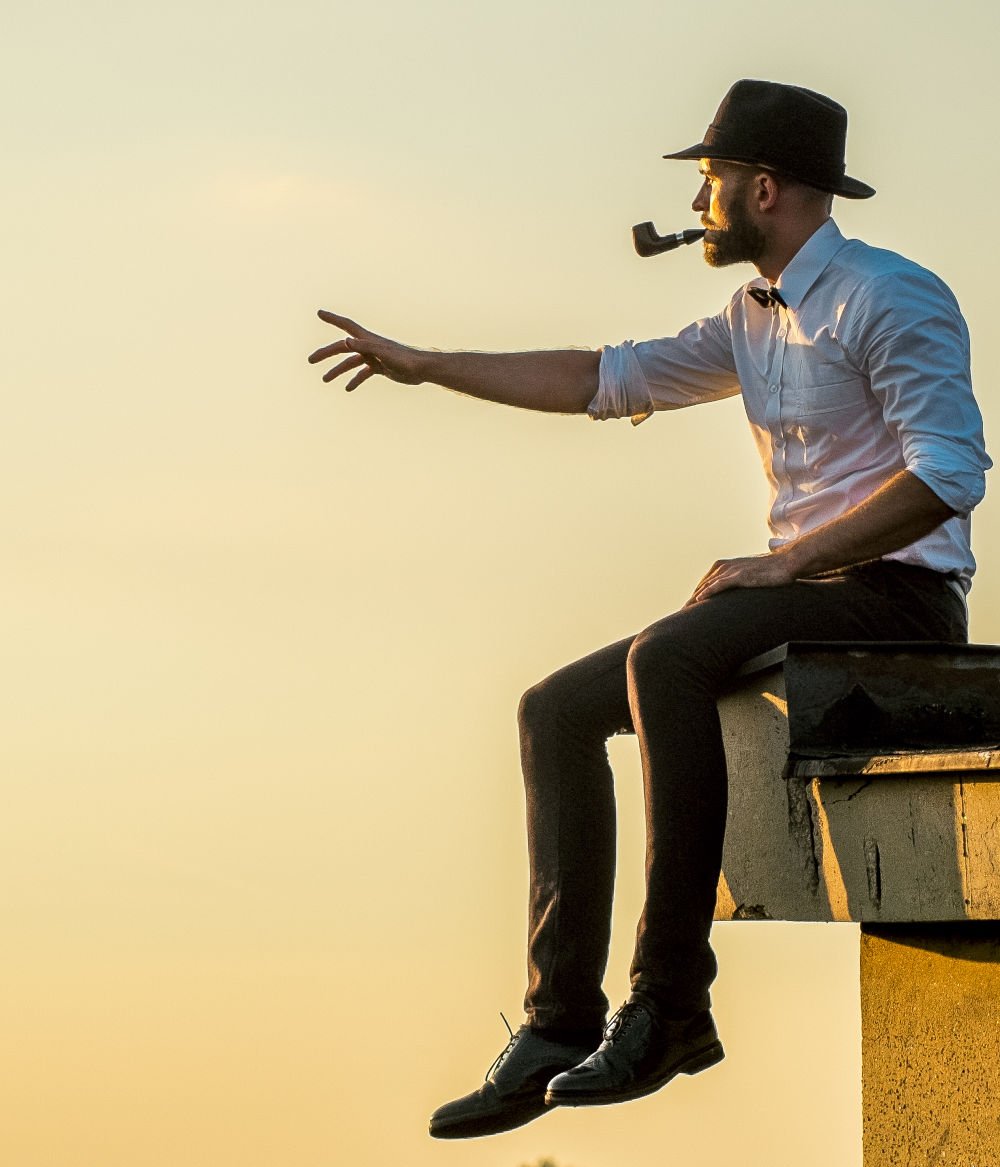 Summer is a time of relaxation, crazy journeys into the unknown and … fashion experiments. Both men and women love colourful accessories – among the most popular are headwear, including various types of hats. They have not only an aesthetic function, but above all a practical one, providing effective protection from the scorching sun or wind. Which models are perfect for hot days? We have prepared some ideas for you!
Go for classic cuts and natural materials in summer!
In late spring and summer it's worth getting a fashionable hat, preferably one with a wide brim, to effectively protect your neck and face from the sun's harmful rays. Choosing the perfect model is by no means easy – there are several different criteria to take into account, including, of course, the right size and cut to suit your face type. The colour of the hat is also very important – black and navy blue hats should be replaced with white, beige or brown models. The material from which the hat is made plays a key role – it should be lightweight, breathable and absorb moisture. Linen and cotton, for example, are excellent choices, but in summer wool will also work well, as it is very air-permeable
and has hygroscopic properties. One thing is for sure – in summer, opt for natural fabrics that provide maximum comfort for everyday wear. Now let's move on to the choice of the cut. Below you will find three of the most classic and fashionable hat styles for the coming season. Learn some more about them and choose the one that suits you best!
Option no. 1: The elegant Fedora
In the past, hats were reserved exclusively for men – and so was the classic Fedora, whose name first appeared in a play by French playwright Victorien Sardou in 1882. This elegant and extremely stylish headwear is not only recognised by theatre fans, but also by the enthusiasts of good gangster films, as it has been worn by the protagonists of movies such as "The Godfather" or "Goodfellas". Today the Fedora is going through a kind of renaissance – no wonder that it can be found more and more often in the offer of well-known chain stores as well as in family-run manufactories. This model is perfect for summer – but when it's hot, opt for a hat made from lightweight and breathable materials in light colours. How about the Fedora Sugarcane model? The sand-coloured hat with a contrasting dark band is the essence of timeless elegance in a casual holiday edition. The linen headwear with a cotton sweatband will look great with both men's and women's outfits – in the first version you can wear it with a maxi summer dress, and in the second option with a linen shirt and Bermuda shorts.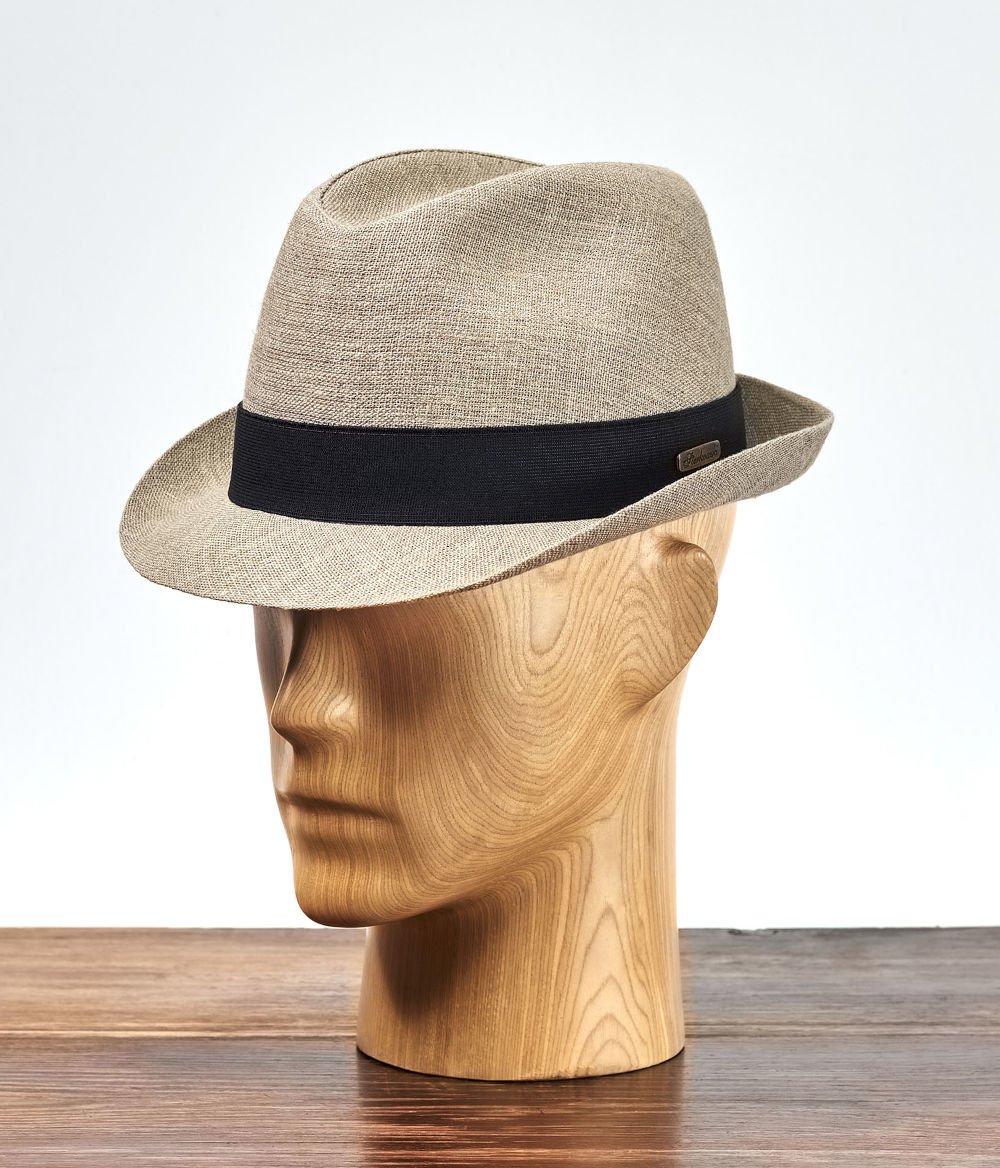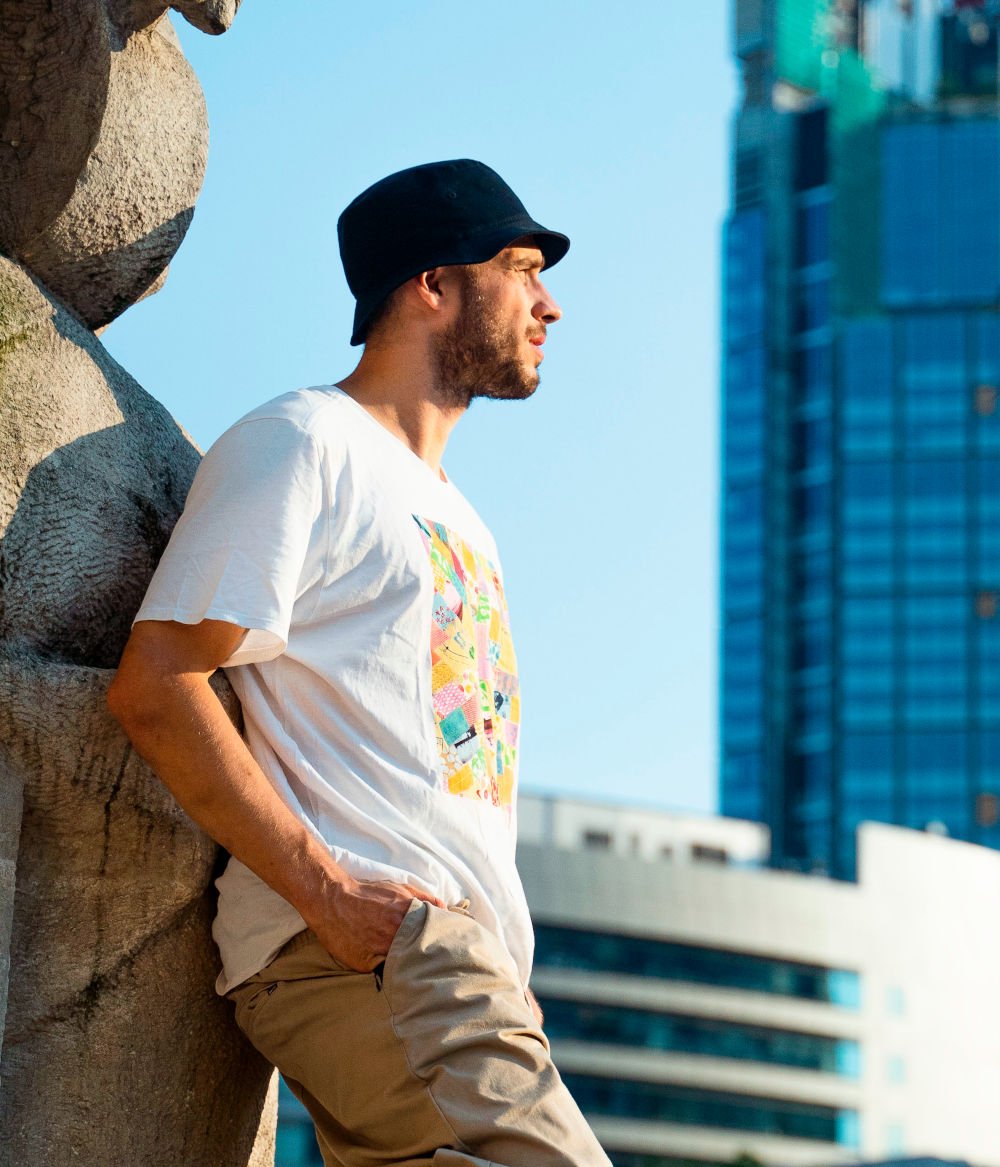 Option no. 2: The cheeky Trilby
Another typical summer option is a small hat called Trilby – the model resembling a Fedora also takes its name from a play, this time by George du Maurier. This stylish headwear with a small brim is made from a variety of materials, but in summer, the 100% linen model is definitely the best. The Sterkowski brand offers, among other things, the Trilby Folk model in beige with a black band and a sweatband made of breathable cotton. Trilby, including the Trilby Folk version, is an option for both men and women, which, like the Fedora, will be perfect not only for everyday wear but also for more formal occasions (e.g. outdoor banquets). It goes well with dresses, trousers and even suits!
Option no. 3: The casual Bucket Hat
Contemporary street style combines minimalist design with timeless functionality – casual headwear such as the Bucket Hat worn by fashion bloggers, trendsetters and pop culture representatives fits in perfectly with this trend. What is the Bucket Hat? It's a simple summer hat with a relatively small brim – usually made from cotton, which is great for everyday wear and
all sorts of activities. No wonder it is also very often chosen by anglers! Since we are talking about anglers and active leisure, our list should also include a tourist hat, such as the Afghan model inspired by the headwear worn by soldiers of the Polish contingent in Afghanistan. The khaki or black model is perfect not only for fishing but also for hiking. The hat is equipped with an additional element – a drawstring – which prevents the hat from being blown away by the wind. So? Which of those models suits you best?
Related products