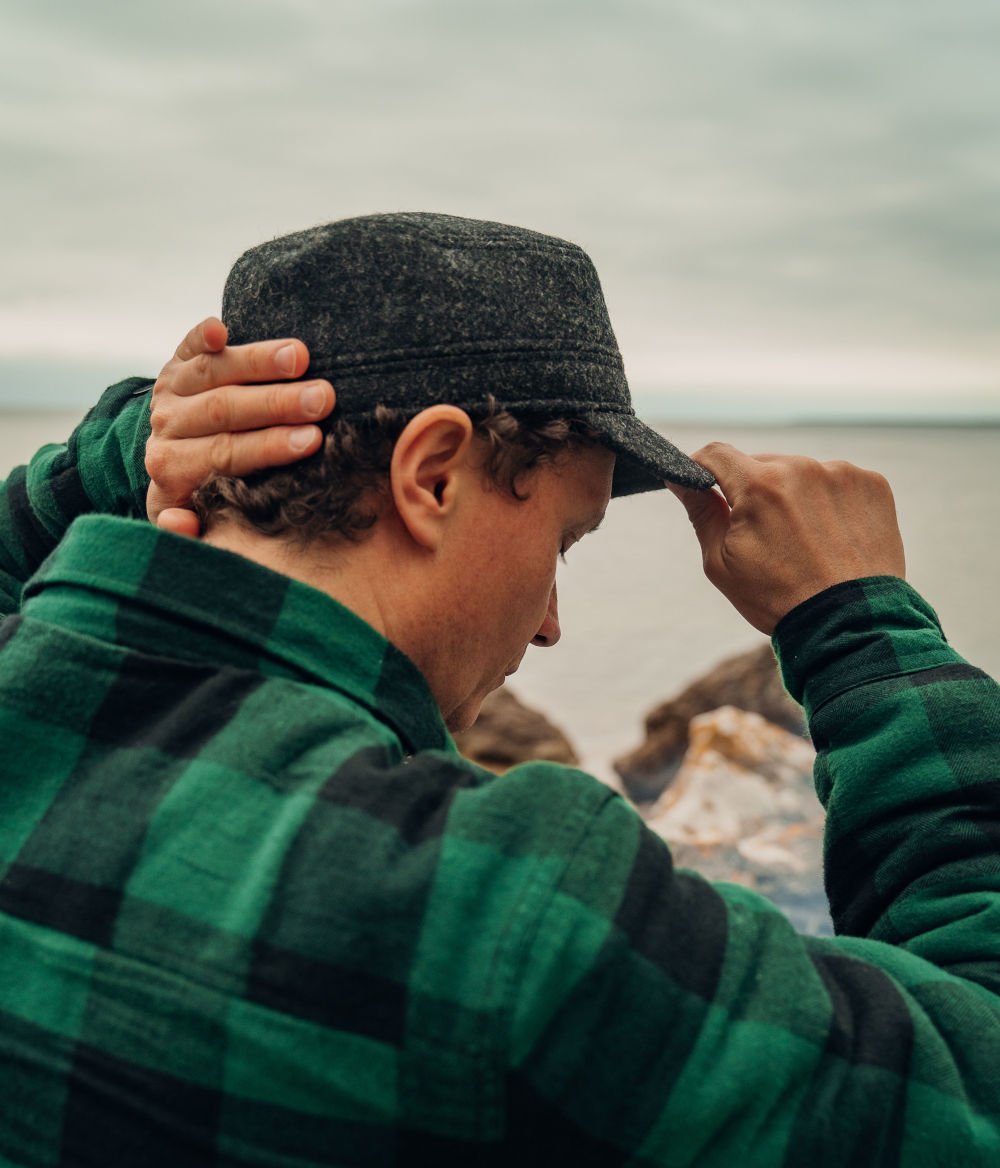 Hats, flat caps, caps… – today's market offers many options when it comes to choosing headwear. Some of them are suitable for day-to-day use, while others are for more formal and elegant occasions. One thing is certain – a well-chosen hat or flat cap will add a unique character to any outfit. But which factors should be considered when shopping? Choosing headwear can be based on the latest trends or your personal taste. We suggest the second one, because only a hat that suits your style perfectly will make your outfit is complete and you will not look ridiculous and preposterous. Not sure which model to choose? We'd like to give you some tips on which headwear suits which style!
How to choose a perfect hat, cap or a flat cap? It's easy!
For many people it's quite problematic to find a perfect hat. The fact that you can find a wide range of hats in different styles, colours and trims does not make the situation any easier. So what should you keep in mind when shopping? First and foremost, the cut should fit the shape of your face – it's also a good idea to find out your size before going shopping. You have probably experienced coming back home with a hat that was too
small or fell off your head? There you go! The key criterion for choice is the type of material from which the hat is made – some hats are recommended for summer, and other ones for cold winter days. But let's slowly move on to the heart of a matter, namely the style – there is a great deal of freedom in this area. However, if you are not a fan of eclecticism, then you should follow your individual sense of style. To make things a little easier for you, we've put together a quick reference guide to find out which headwear suits which style. Have a nice read!
Back to the past, or retro style
Retro / vintage style is one of the hottest trends of the coming season – it will be present not only in women's but also in men's fashion. Accessories inspired by it, including headwear, will be a real hit – many original and carefully crafted hats and caps can be found in the offer of Sterkowski family manufactory. Are you a retro style fan? Love clothes and accessories inspired by the 1940s, 1950s or 1960s? If so, you will definitely fall in love with our suggestions! The first one is the richly decorated Hamburg style (sailor) cap – an original cap made of woollen cloth will be a stylish accessory to more elegant outfits. Less formal is the fiddler's hat, type of newsboy cap inspired by the headwear worn by the main character of the 'Fiddler on the Roof' play – the linen model in turquoise will certainly appeal to younger people as well. Retro/vintage style lovers should have at least one Peaky Blinders hat in their wardrobe – you can choose from plain or checked flat caps.
Timeless elegance
Do you dress with class and appreciate elegant accessories? Do you like to stand out from the crowd and look perfect in every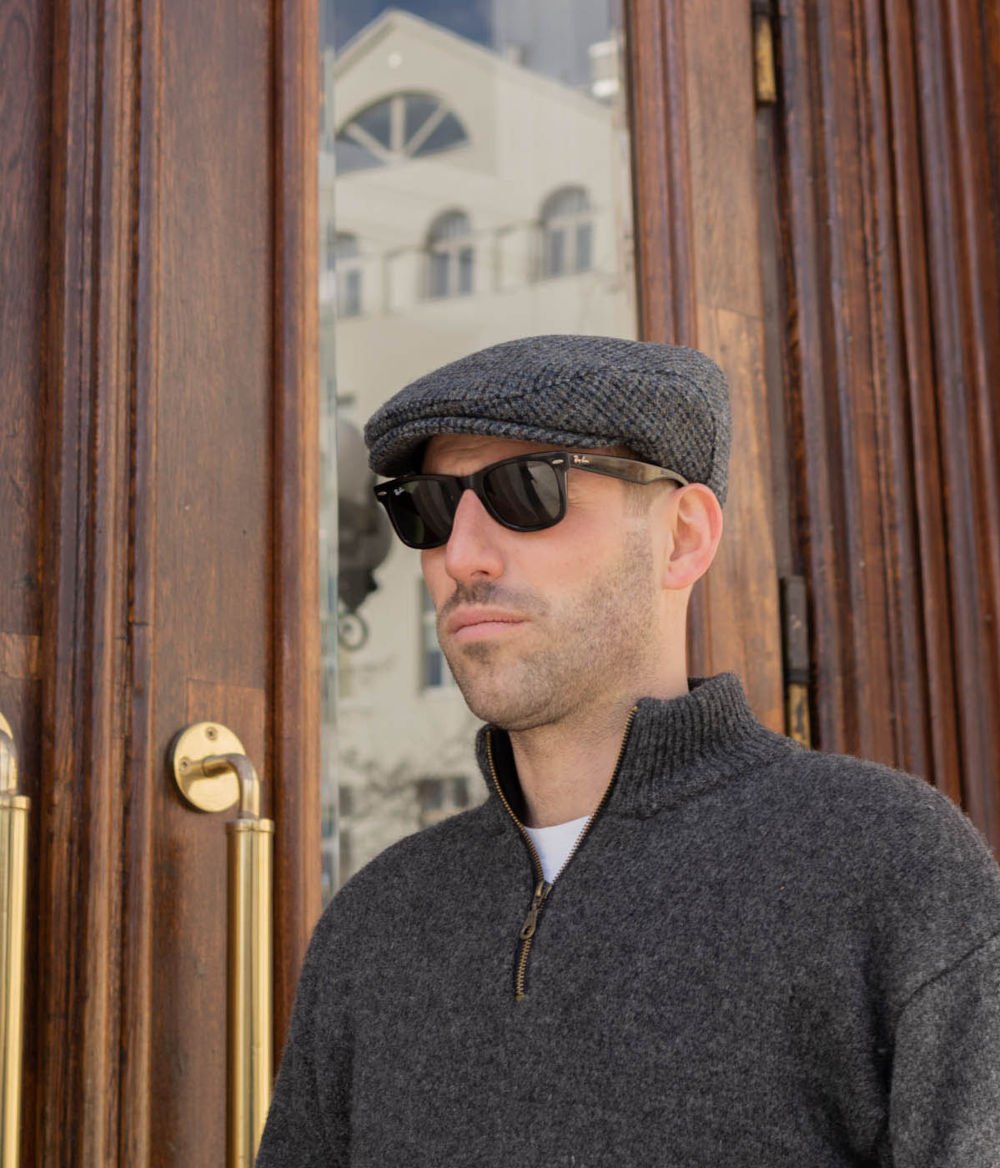 situation? We've got something for you – you will certainly be interested in models emphasising your individual style and never going out of fashion. The first one is … a classic beret in a modern version, made of genuine leather. With its somewhat rebellious name Rebel, the cap will ensure that even the most elegant outfit will not be dull or clichéd. We bet you have at least one favourite hat in your wardrobe. No? It's high time to change it! For today's elegant ladies and gents, we offer models that have been popular for decades, including elegant Fedora style hats and flirty Trilbies that will make you feel like a 1920s movie star.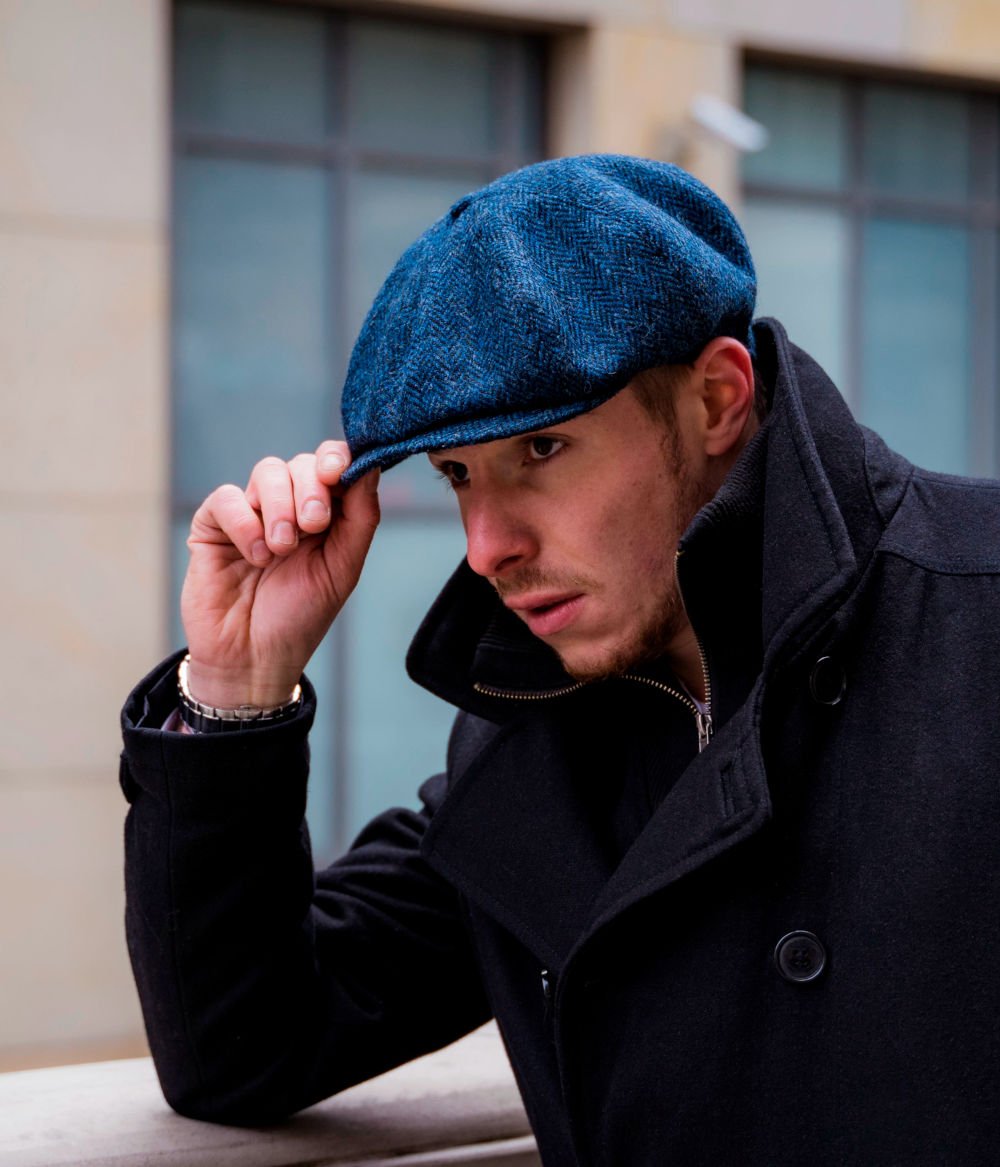 Classic minimalism in street style version
The present-day street has its own rules and the inhabitants of both large metropolises and small towns have their own unique style. Classic minimalism is a trend that has already found its way into our wardrobes – in a nutshell, it is characterised by eclecticism and combining often incompatible elements. Street Style is not only about clothes, but also about accessories – headwear in many different cuts and colours is often one of the elements of style. A real hit these days are bucket hats – hats with a small brim reminiscent of those worn by fishermen or golfers – a perfect example of this is the Golf model, which will complement many sporty and casual outfits. Do you have a baseball cap in your wardrobe? I bet you do! This sporty style model is perfect for all kinds of activities, but for day-to-day wear it's better to go for something more old-school. How about a minimalist Bronco baseball cap made of genuine leather? You can wear this model not only with tracksuits, but also with an oversized jacket or coat.