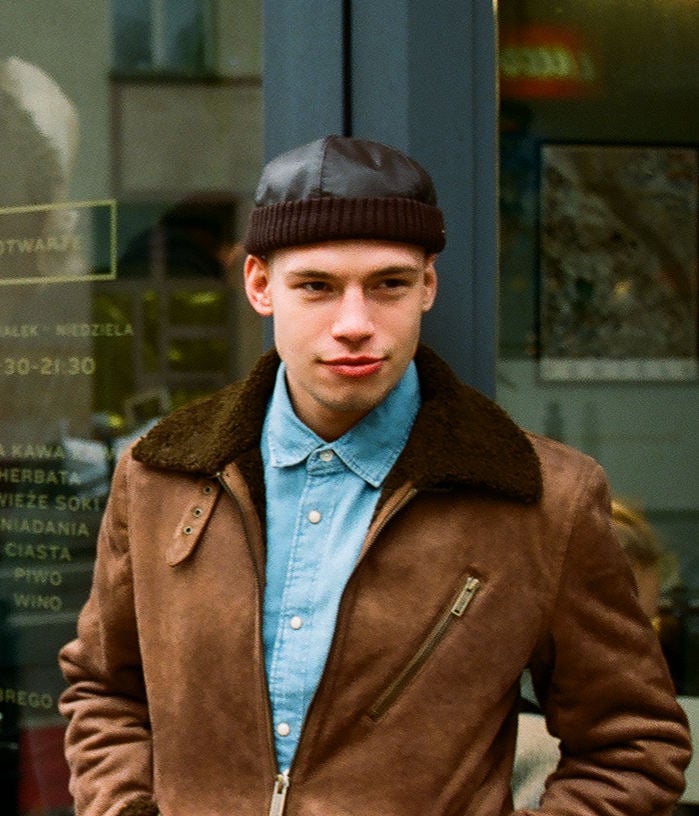 If we are interested in the world of fashion, we may wonder what was the oldest material known to mankind, used for sewing clothes by our ancestors? The answer is, of course, the leather! Human skin is thin, delicate, not resistant to temperature changes, to humidity, heat, wind and frost. We are warm-blooded creatures and therefore our bodies need extra protection, something to help us survive. Man has always hunted animals. He very quickly discovered that game not only provided him with food, but also many other gifts. One was animal skin, sometimes smooth like that of a bull, sometimes covered in fur like that of a wolf. Our ancestors quickly learnt to use it, reworking it and sewing clothes, outer garments, shoes and even headgear from it using primitive tools. They discovered that animal skin is much thicker than human skin and therefore tougher, tougher and more resistant to breakage.
Why is leather a good choice?
At a time of awakening environmental awareness, we are increasingly faced with opponents of wearing natural animal skin, the production of which contributes to the suffering of innocent creatures. Yes, it must be acknowledged that people once killed
animals to survive, and sewing clothes from their bodies could be considered a by-product of hunting for meat. However, given the arguments of advocates for protection of the environment, it is impossible not to point out that clothing made from natural leather is much safer and healthier for the environment than sewing clothes using artificial leather, which can take up to several hundred years to decompose in the environment. Therefore, natural leather is the most ecological choice and, in addition, healthy for our bodies.
A leather baseball cap or maybe a leather hat?
When it comes to types of natural leather, we have a wide choice. From grain leather with a smooth texture to slightly rough leather, we can also distinguish between suede, which is most often used to make shoes, the pleasant-to-touch elegant suede velour, which appears every year at fashion shows at the beginning of the autumn/winter season, the rougher-to-touch nubuck, often confused with the aforementioned suede, and the least frequently used so-called split leather. Each of these types of leather is familiar to us, and we can come across them in any good clothing shop, shoe shop, haberdashery shops and boutiques. Clothes, elegant shoes, coats, gloves, belts and even wallets and handbags are made from leather. You can also buy insanely fashionable leather headwear, baseball caps and even beautiful, elegant leather hats to accentuate your styling and add subtlety. A leather hat goes well with a coat or leather jacket to give even a casual look a touch of flavour. At one time, leather paintings were extremely fashionable and can still be found in many homes today. After several thousand years of use, leather has become one of the most desirable and fashionable materials in the world and, most importantly, it will never go out of fashion.