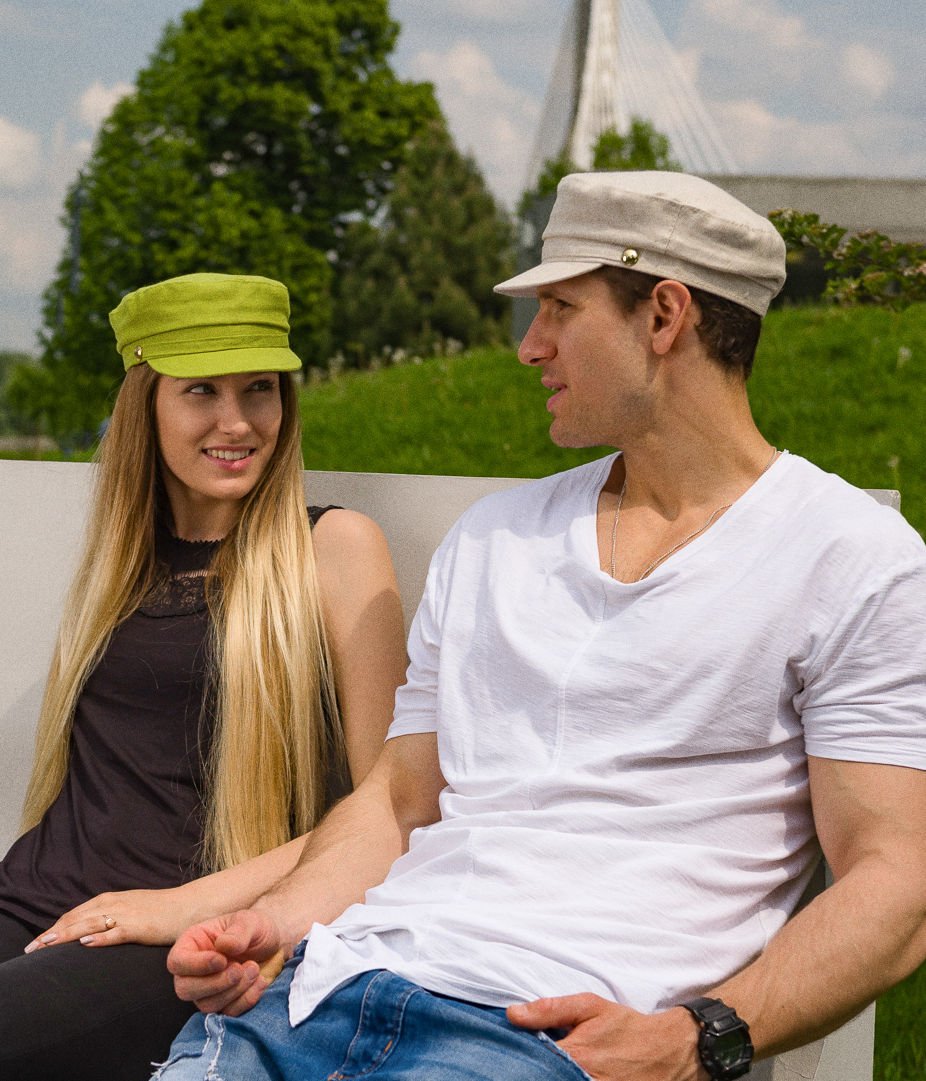 The hat is an important part of your collection of clothes, and it helps to emphasise your style. This headgear is a popular choice in autumn and winter because it provides good protection against the cold. In the summer, when the sun is strong, think about a cover for your head, too. It can be an elegant hat, in which both ladies and gentlemen look good.
What should a summer hat be made of?
The summer hat should look good, protect your head from the sun and be breathable. Baseball caps, peaked caps, hats, classic hats or light hats for summer wear are sewn from natural fabrics such as cotton and linen. The best choice for a hot summer is a linen headgear, because it is breathable and airy. If you're looking for the perfect hat for the warmer months, check out what information the manufacturer has included in the label. There are many models of men's and women's headgear on the market, which are meant to be worn in summer.
Men's summer hats – what to choose?
Men can choose from several types of caps, which they can use in hot summer months. The most sporty models include the classic baseball cap or snapback. A slightly more formal is the summer peaked cap, which can be worn by men of all ages. You want to wear that hat regularly? Remember to choose a model
made of linen, which is airy and absorbs moisture well. Men who like summer and like to choose clothes made of natural fabrics will surely appreciate a classic straw hat or its more elegant alternative – a linen hat.
Men's outfits combined with hats – how to look fashionable?
Choosing the right headgear for the summer can be quite a challenge. Are you wondering what kind of hats for the warmer months an elegant man should have in his wardrobe? A well-cut cap matches the rest of your garment – in the summer, models in bright, vibrant shades will look good – and a sporty hat. You can put a peaked cap on either combined with a linen shirt or a sports jacket. This type of headgear is a great choice for smart casual outfits. If you like to dress fashionably, think also of the classic linen fedora hat in a light colour. Ladies who want to look nice and stylish in the summer should look for a suitable headgear for themselves.
An alternative to the hat – ladies' summer cap
Women can choose a classic straw hat. Models carefully made in craftsmen's workshops often have an elegant ribbon sewn on, which makes the everyday outfit more original. Younger girls like to wear sports baseball caps. An interesting alternative to them can be women's caps or classic models of caps inspired by the fashion of the past – for example, the skipper cap, a visored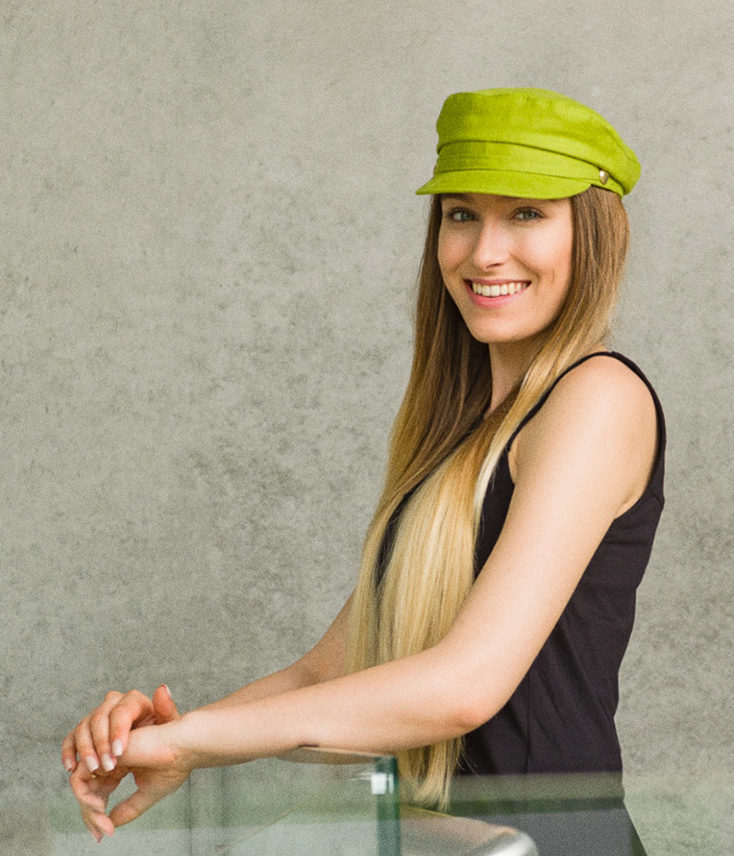 cap made of natural linen with a cotton sweatband. It is lightweight, breathable, and combines well with marine style outfits. The summer version of the classic maciejówka cap in vibrant colours also works well for a woman.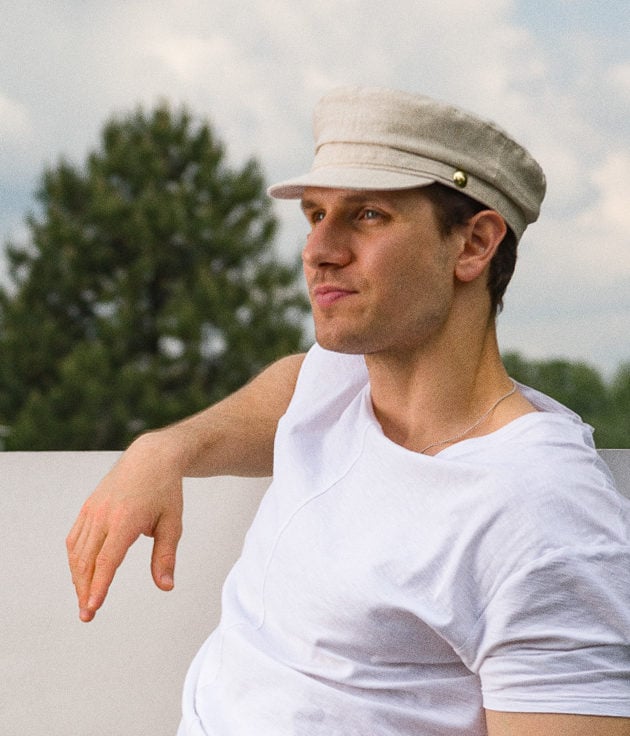 Fashionable women's outfits combined with a hat, perfect for the summer
The headgear adds originality to summer outfits. A 7/8 trousers and a linen blouse or jacket will look interesting with a well-cut summer hat. All women's wardrobe inspired by men's clothing, such as a denim jacket, oversized jacket, dungarees or checked shirt, will look great when you combine them with a cap. You can experiment with fashion and create your own unique combinations. Before you choose a headgear for the summer, remember that it should be made from excellent quality natural fabrics such as linen or cotton. Look for inspiration in classics and choose a traditional visored cap or a fedora hat. The ladies can choose from: a skipper cap, a maciejówka cap or a summer straw hat with a wide brim. These men's and women's headgears match smart casual outfits and provide effective protection from the strong sun.