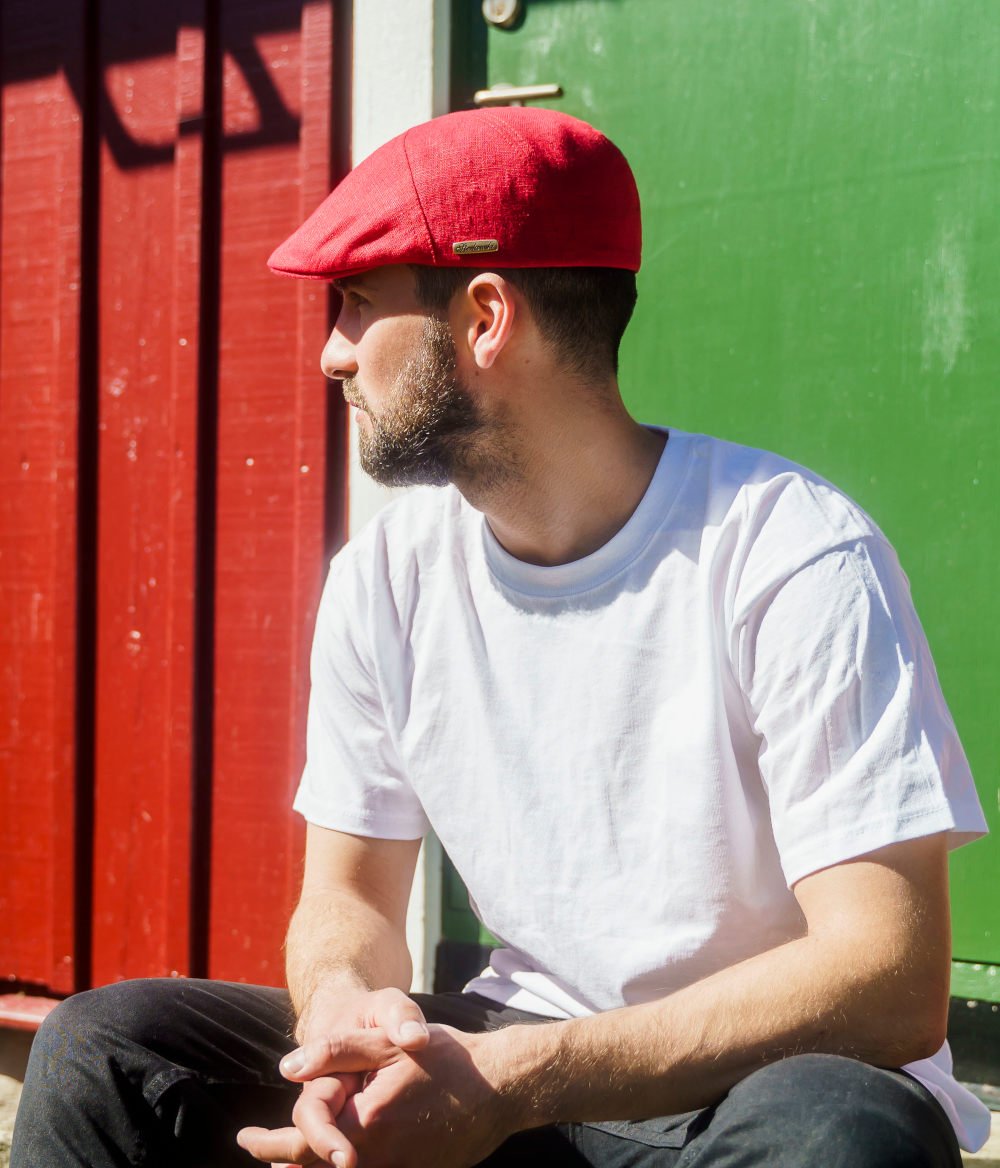 Hats, caps, flat caps… the contemporary fashion market offers a wide range of accessories that are perfect for both casual and elegant stylisations. The hit of the last few years are flat caps – black or colourful, made of wool or linen. They are worn by famous personalities, celebrities and trendsetters, who you can meet on many streets in Poland and abroad. One thing is certain – a flat cap is an elegant and extremely stylish accessory that will add a nonchalant touch to even a simple and minimalist outfit. The upcoming season will be all about colour – from white and beige, through shades of blue and green, to the immortal and elegant black. Which colour is better for everyday wear and which one is more suitable for important occasions? What design of a flat cap to choose? Find answers to those questions in the article!
Retro in a low-key version – who is it for?
Many people associate a flat cap with retro style. That's true! This type of headwear was extremely fashionable in the  1920s and the 1930s. As we all know, fashion repeats itself, which is why flat caps are back in the streets of Poland and abroad, including those that resemble models that were popular in the interwar period. If you are a fan of vintage flat caps, go for the classics – retro-style headwear looks great in muted colours such as navy blue, black
or shades of brown. The Scottish check is also a great choice to add a touch of chic and elegance to any stylisation! The timeless classic is a proposition for fans of minimalist accessories "with a soul". So, if you are looking for that type of accessories, you will love headwear with some history in the background, such as a wool Maciejowka cap with a lacquered visor or the traditional violinist's hat inspired by the character from the film and play "Fiddler on the Roof". Those who appreciate elegant, English style will love classic, two-colour checked English caps.
Rich colours and patterns in a casual version
Headwear, including flat caps, are a great way to present your individual style. However, you don't need flashy colours to spice up your look – original patterns and interesting texture will do just as well. High-quality denim and tweed are among such fabrics and they are perfect for a casual or even sporty look. Tweed flat caps usually attract attention with the appropriate selection of colours – apart from the classic Scottish check patterns, such as brown and red, herringbone is also very popular among the fans of the classic look. The stylish combination of black, white and grey seems dull and tired – the key to success is to choose the rest of the outfit in a way that would reflect your style and draw attention to your flat cap.
Colourful flat caps for fans of rock style
Fans of colour and unusual combinations will not be disappointed this season either! Motorcycle caps and flat caps designed to resemble the headwear worn by Harley-Davidson riders are making a comeback. The classics are, of course, black or brown but experienced trendsetters can go for more daring and unusual solutions – from khaki flat caps to blue, navy blue, maroon or red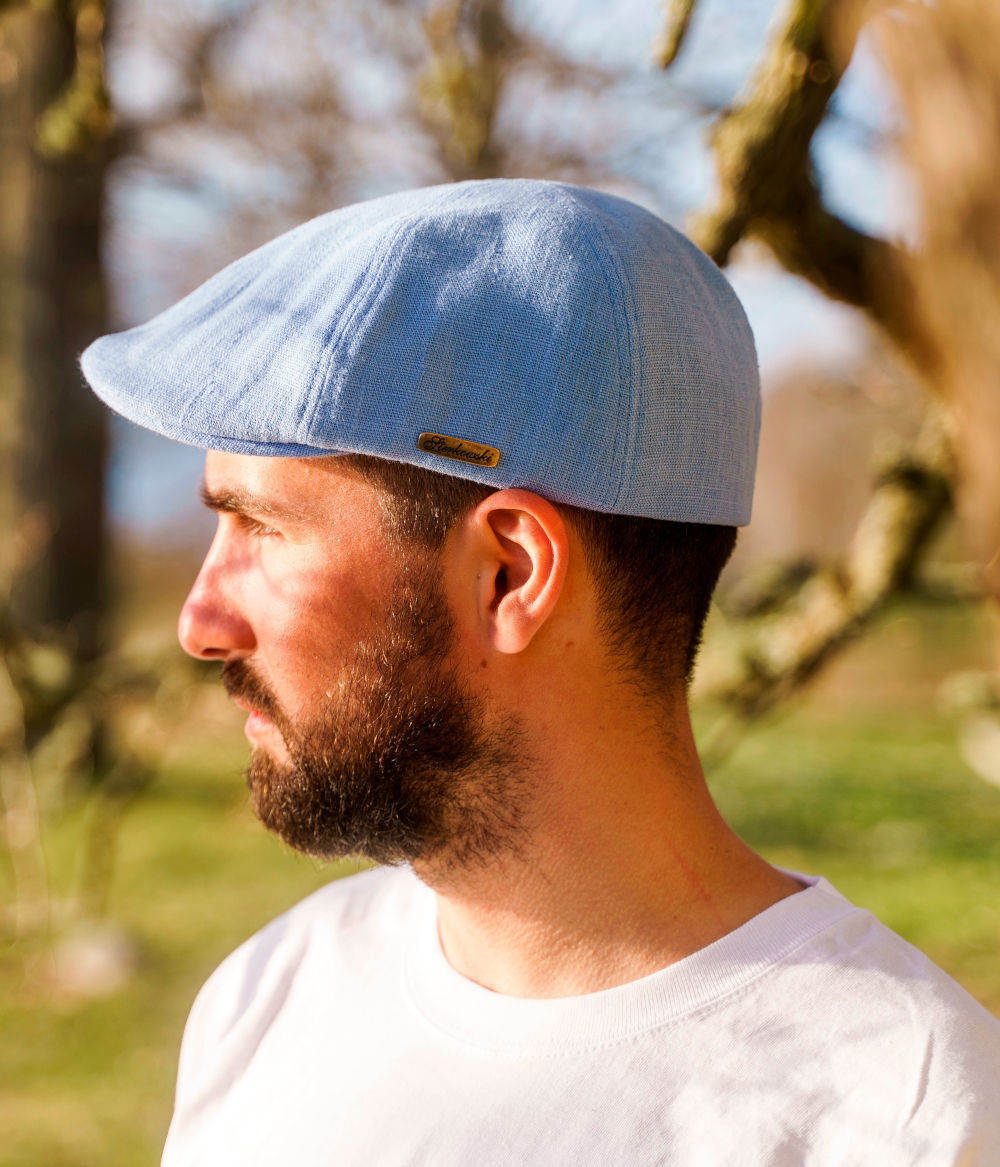 ones. A fashionable flat cap in an interesting colour is a great way to express yourself, but you probably already know it – you can also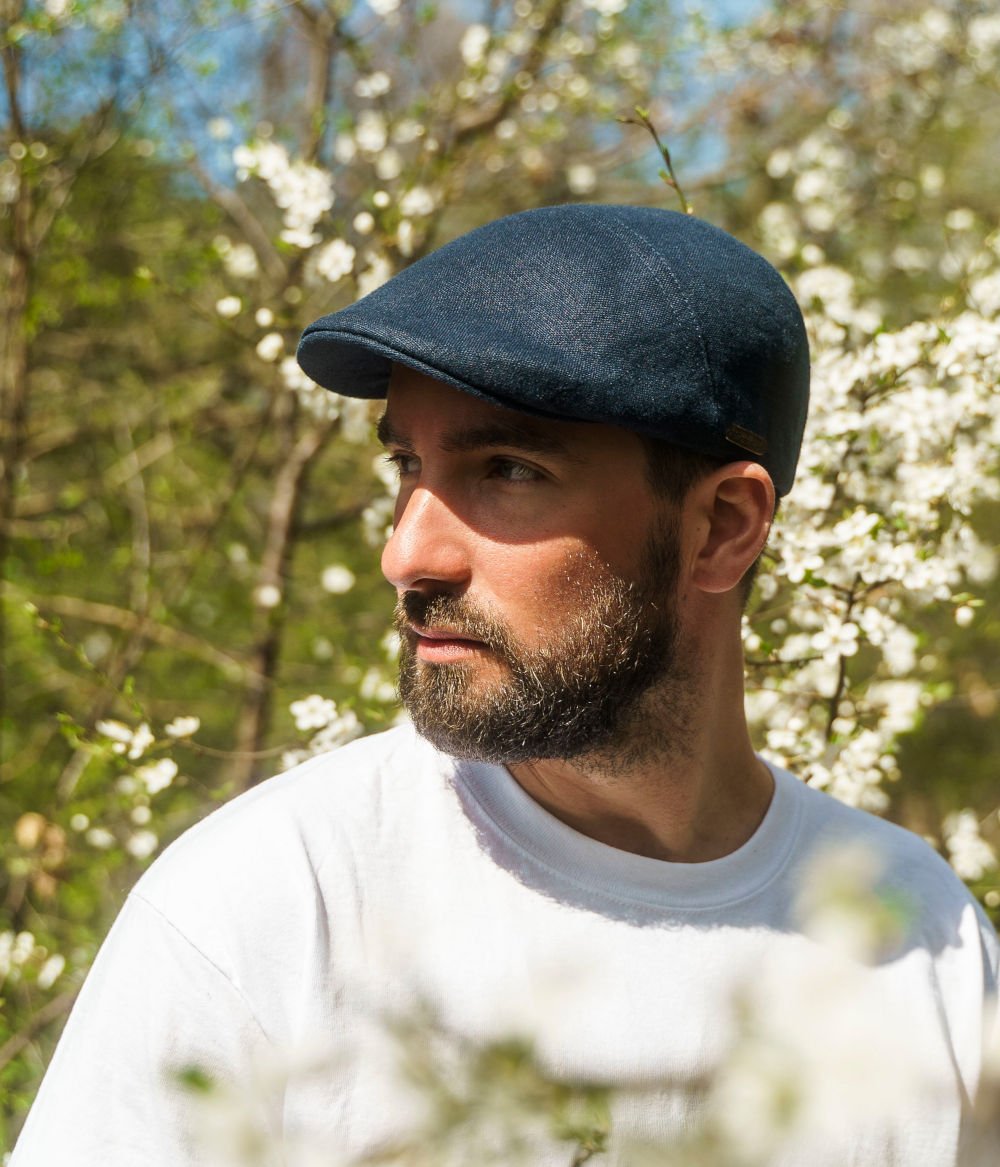 attract attention with stylish details and rhinestones. Such type of accessories is a great alternative to jewellery – not everyone is a fan of heavy bracelets or other trinkets.
How to wear a flat cap to look fashionable?
Headwear is still neglected – one of the reasons is the fact that many people simply don't know how to wear it. A flat cap is a great example here, a model in dark colour can make you look older. So, how do you wear that type of headwear to look trendy and fresh? First and foremost, choose a flat cap that suits your temperament and your individual dressing style. Fans of retro style can go for old-school models and combine them with, for example, a classic Mackintosh coat or checked jacket. If you follow the latest trends and like to stand out from the crowd, opt for a blue or red flat cap – combine that bold accessory with a minimalistic outfit such as white linen trousers and a nautical T-shirt. If you are not sure what model suits you best, visit Sterkowski's store – you will find both contemporary proposals as well as jackets inspired by models popular in the 20s, 30s or 50s  of the last century. There are many original designs, colours and patterns for you to choose from.