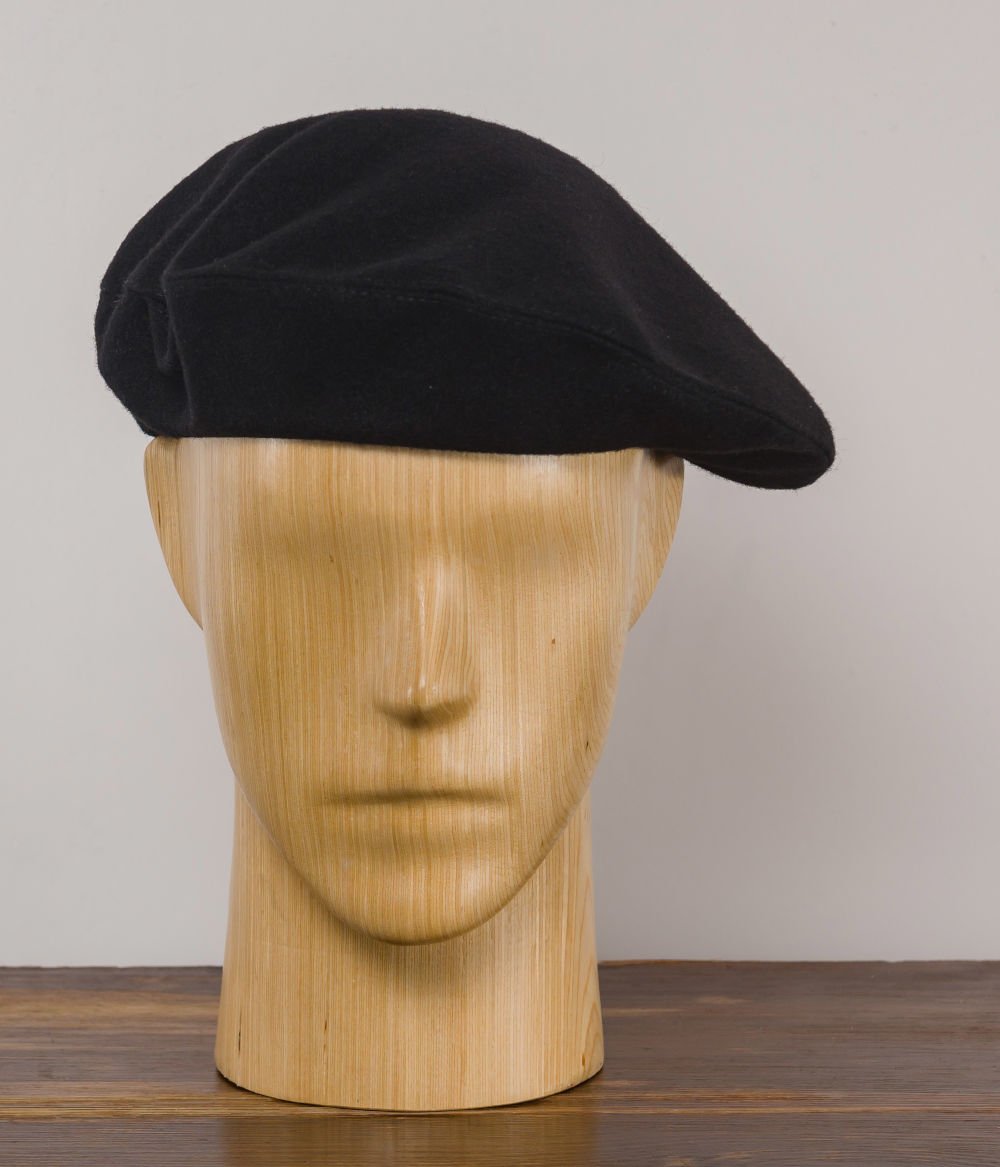 Headwear, as an important element of clothing, is currently experiencing its Renaissance – it is worn by not only celebrities and trendsetters but also by people who like to look fashionable and appreciate a timeless style. One type of headwear, that has lately returned to favour, is a classic beret, associated primarily with Parisian chic. Not many people know that it can also be worn by men, and not just those serving in the army. What models to choose? Does the colour of headwear matter? What to wear with a beret on a daily basis? Find answers to these questions in the article!
A brief history of a beret
Few people know that a beret was originally reserved exclusively for men, however not from the very beginning… The headwear, nowadays considered to be one of the symbols of France, was already known in the 17th century – it was worn mainly by shepherds in the Béarn and French Pyrenees regions. It had a primarily practical function – to protect from the wind, rain and sun. Aesthetic qualities were not so important… In 1810, berets entered mass production – they were hand-made in the Beatex-Laulhere factory. Over time, this process became automated –
new factories appeared on the market, which, until 1928, produced millions of berets with the plan of selling them not only on domestic but, above all, on foreign markets. With the progressing process of industrialisation, a beret became a type of headwear worn mainly by workers – they wore it instead of helmets, which were not so popular at that time. After some time, it caught the attention of the elites and the representatives of the French Bohemian movement – a beret could be noticed on the heads of such artists as Cezanne, Monet and Pablo Picasso. Traditionally, a beret, the origin of which is French culture, was a typical type of male headwear. The breakthrough came in the 1930s, thanks to Coco Chanel, who made a men's style permanently enter the canons of women's fashion.  The trend of wearing a beret by the fair sex was picked up by movie stars such as Greta Garbo, Brigitte Bardot and Audrey Hepburn. Presently, berets are worn all over the world!
The male history of a beret, that is, of the military headwear, continues
A beret is an elegant and functional accessory, which is probably one of the reasons why that type of headwear became an element of the uniform of the soldiers of the elite Mountain Infantry of the French army. With time, a beret in its classic form became a permanent element of the uniform of the army – today, it is part of the uniform of many military units around the world, including Poland. A beret became an obligatory element of uniforms in the Polish Army after 1990 – its colour indicates a specific type of membership in a military formation. For example, black berets are worn by soldiers of the Navy, scarlet by the Military Police and blue by the Coastal Defence units.
Men's beret – how to wear it on a daily basis?
A classic men's beret is a slightly forgotten accessory that undoubtedly looks great in retro stylisations, and not only – thanks to it, even a simple outfit will gain a nonchalant and challenging look. If you're not quite comfortable with "total look"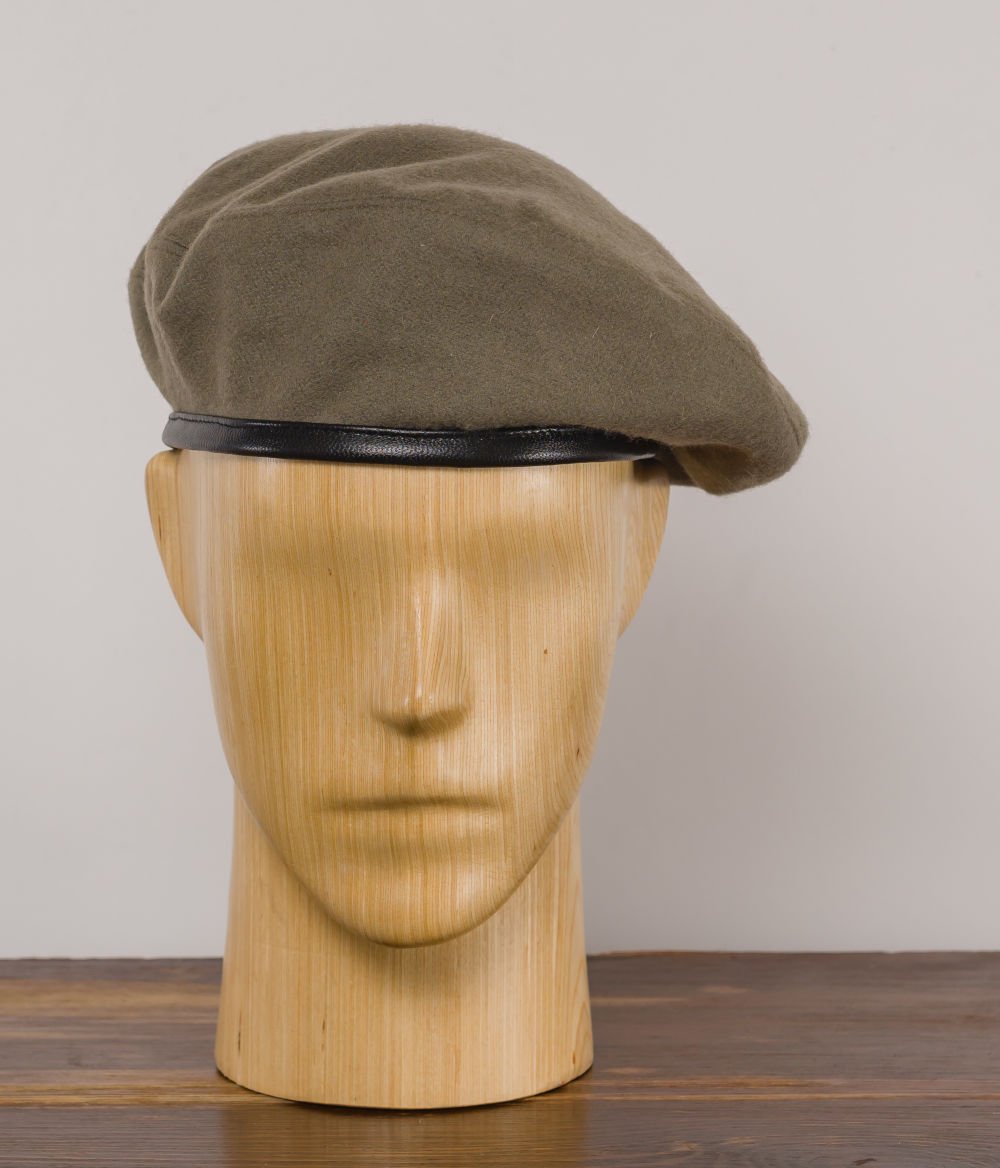 stylisations, go for solid-coloured headwear – a beret in black, navy blue or grey is a timeless classic that goes really well with many different outfits. A men's beret is undoubtedly an extremely stylish and demanding accessory at the same time, which is why it is so important to choose models made only from natural and highest quality materials, such as woollen cloth, mohair or felt. It is also worth knowing how to wear a beret so as not to look funny. There is one rule to follow here – a beret should reveal your forehead to a width of approximately two fingers. Voila! A perfect set with a men's beret in the lead role? This type of headwear goes well with jackets, also oversized ones, with checked shirts and coats. Complete the look with chinos, high-leg boots or a checked scarf, which are trendy this season.
A beret has many names – a few stylish proposals for the coming season
Berets, similarly to other headwear, should be purchased from reliable manufacturers – only such an approach guarantees that the products will be of the highest quality. One of such places on the map of Poland is Sterkowski manufacturer in Warsaw, where you can find, among other things, a wide selection of men's berets made of various types of materials. The brand's offer includes classic single-colour models made of warm woollen cloth, which are perfect for winter and leather berets in a military style.
Related products