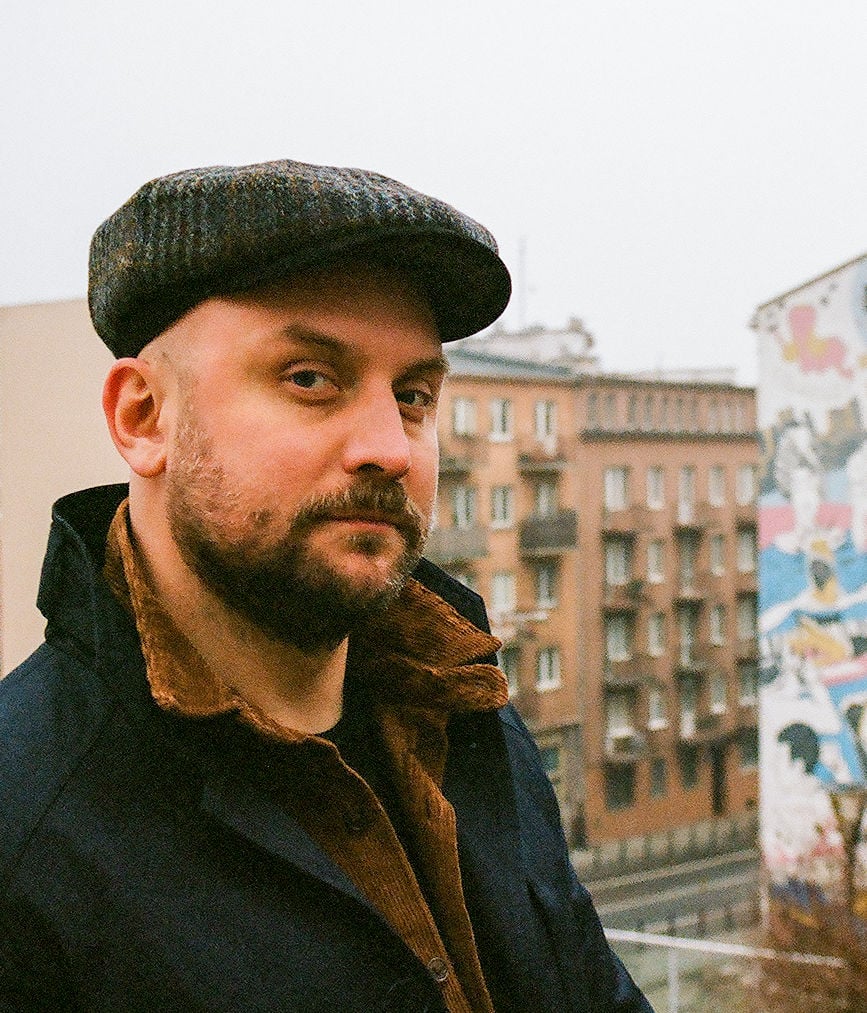 A flat cap is a unique piece of headgear that gives its wearer a distinctive touch of chic. This timeless accessory is perfect for all kinds of outfits. More and more often it is chosen by both men and women, so it's worth finding out how to wear it to look stylish. Let's find out more!
Flat cap – a stylish accessory with over 400 years of tradition
A flat cap is a timeless piece of headgear dating back to the second half of the 16th century, when the British government made it compulsory for lower class men to wear it. However, this comfortable cap was soon adopted by the elite and upper classes. The most popular period for flat caps was the 1920s, followed by the 1990s. It was at this time that almost all film stars and representatives of the pop culture in a broad sense wore flat cap on a daily basis. That's how flat caps came into fashion! Nowadays, they are still in vogue. Both men and women wear them. They are the perfect accessory for both elegant and casual everyday outfits.
Men's flat cap – is it more like a hat or knit cap?
Before we move on to tips on how to wear flat caps, let's take a look at how they're constructed. A traditional hat, such as a fedora, has a prominent brim and a shaped crown. The fedora was worn by the legendary Indiana Jones, the hero of the feature films created by George Lucas. A knit cap, on the other hand, is headgear designed to protect against the sun, frost or rain, without a formed crown and without a brim. Being one of the types of knit caps, the flat cap should therefore be worn in the same manner. However, the distinctive design and the brim at the front make it more stylish headgear than a typical knit cap, so it's a good idea to take advantage of this when going out or styling with a coat, for example.
How to wear a flat cap?
It's not difficult to wear a men's flat cap. All you have to do is pick the right size, put it on your head in a comfortable way and you're done. But there are a few tips that will make a flat cap the perfect timeless accessory for more or less formal outfits. First and foremost, go for the classics – natural materials that provide better insulation in winter and excellent breathability on warm days. Harris Tweed, Tweed, cotton and linen will be perfect. In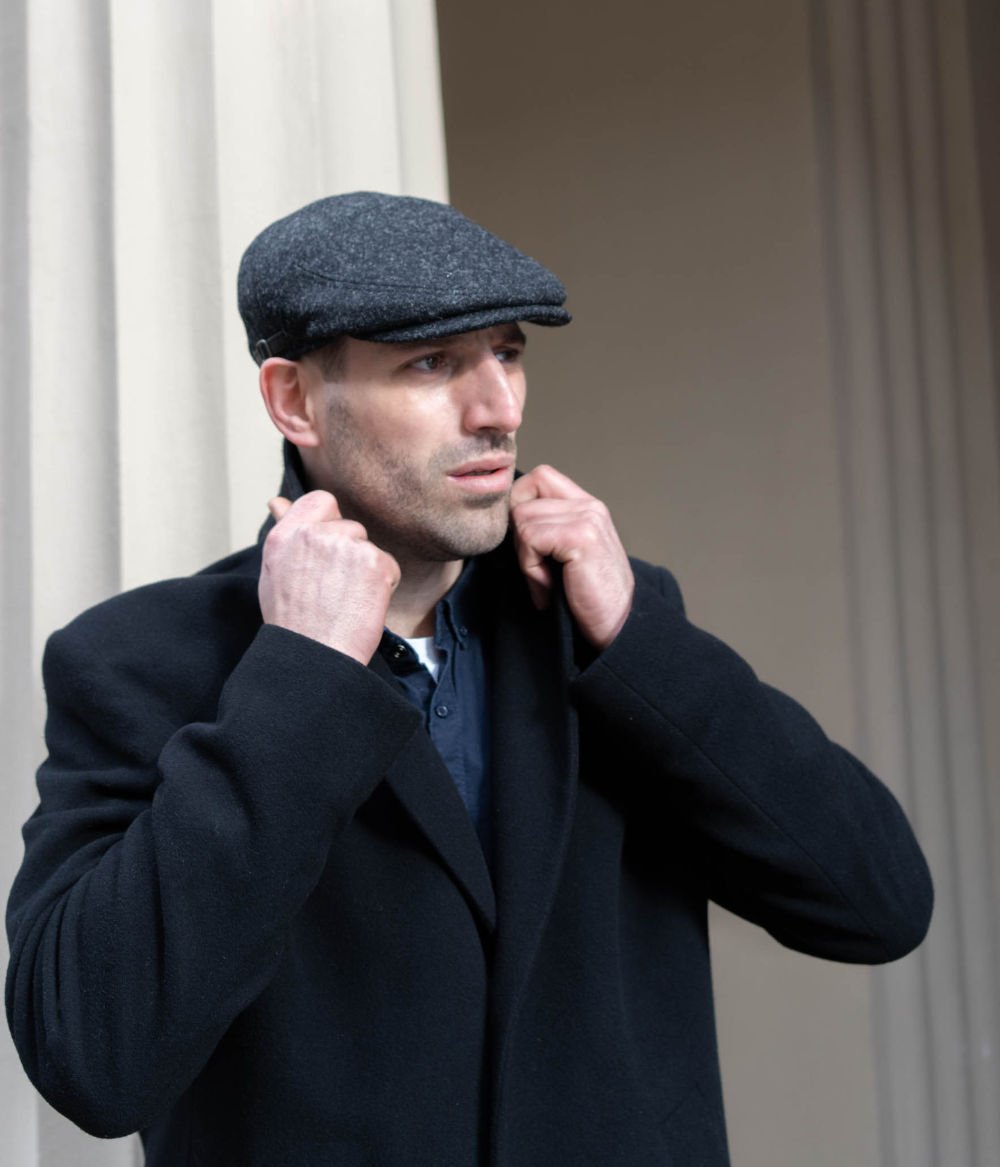 addition, flat caps are very customisable, for example by making the brim round or even rounder to suit the shape of your face. You should also be careful about combining them, especially those with patterns, both with very patterned clothing items as well as with other classic accessories such as a bow tie, braces or waistcoats. One last tip: always wear a men's flat cap correctly, with the brim pointing forwards.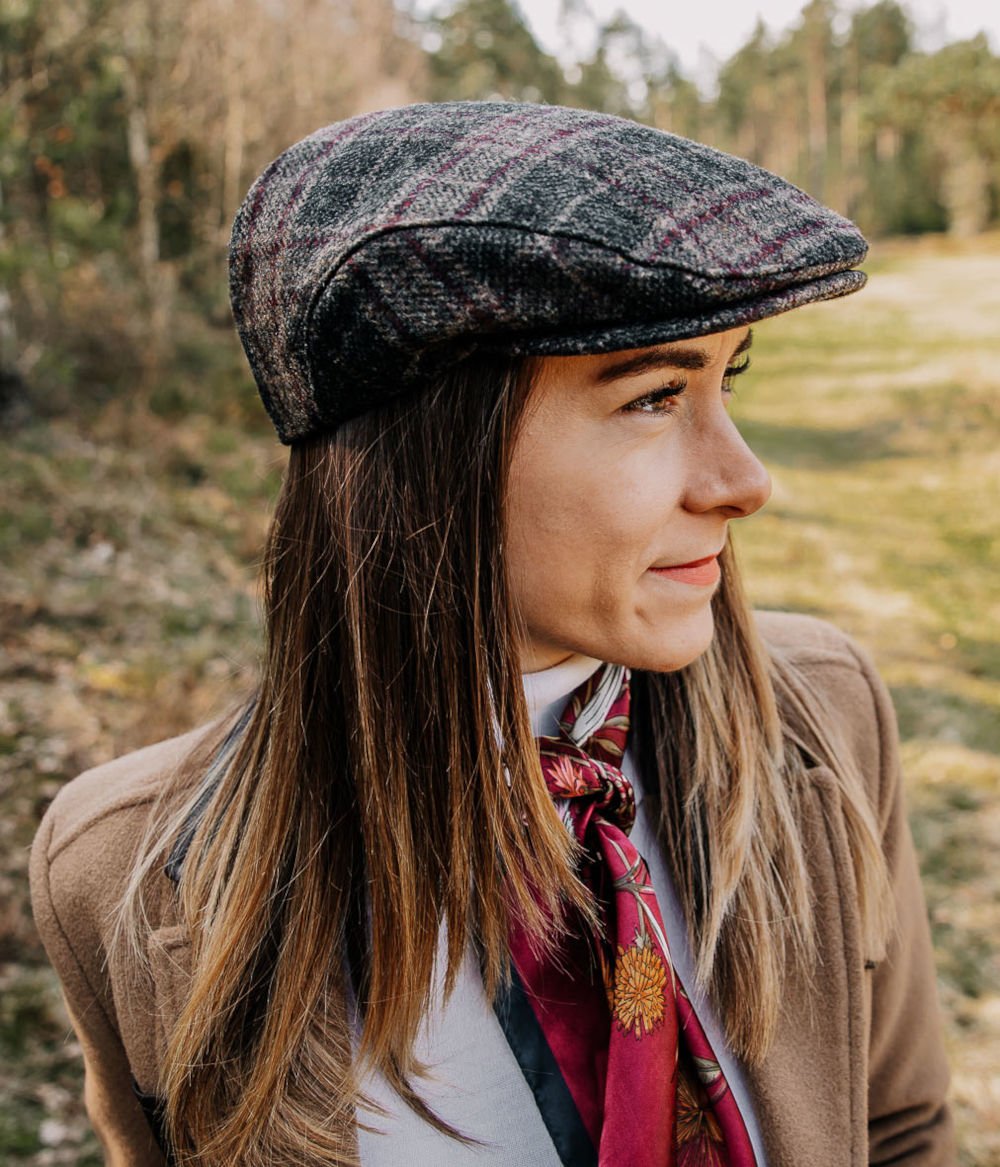 A flat cap – it's not only an accessory for men
Last but not least, it's worth noting that a flat cap isn't only a men's accessory. In Sterkowski brand's offer you will also find sensational women's flat caps, which not only perfectly emphasise beauty, but are also very comfortable to wear and extremely functional. It's a great alternative for those Ladies who are not fond of tight knit caps because of their hairstyle. Particularly popular among women are flat caps made of linen and linen-cotton combination in shades of blue, grey and maroon. Women's flat caps are the perfect accessory for loose knit jumpers, trenches and coats. Now that you know how to wear a flat cap, it's time to put it into practice. Good luck!