In search of male elegance - about a hatter in a few words
Published : 03/27/2020 12:25:04 - Categories : Our Articles
Caps and hats for men are now fashionable and generally available. Just go to the nearest shopping center and visit one of the popular chain stores. However, more and more men are finding out that the quality and logo on the label do not always go hand in hand. If you belong to this group, you are probably looking for a suitable alternative to the popular caps and hats. About the hatter and his unusual designs
Hatter - a profession that is slowly disappearing
In Poland, there are a few craftsmen left who sew hats. In their small workshops, headgear is made on ancient sewing machines. They are designed and executed by very experienced artisans. Masters learned their profession a few dozen years ago - it was a popular profession then. Handcrafted accessories influenced street fashion in Poland. Hatters were widely respected. Young men worked as apprentices to a master for two years to gain the title of professional journeyman. Most of the hat-making workshops would be taken over by the son. However, in the 1970s there were few masters left in Poland who could share their knowledge and experience with the younger generation. There was a time when nobody wanted to continue the tradition. How are things today?
A revival of the hatter profession?
Nowadays the profession of the hatter is becoming fashionable again. Some technical colleges in Poland open specialist classes for future hatters. Traditional family businesses enjoy the greatest recognition today. The people who create them have the knowledge of fabrics and tailoring craftsmanship, which is essential for preparing high quality hats. Nowadays, the work of hatters is gaining recognition mainly among foreigners. Handmade headgear is appreciated by the English and Japanese. Polish street fashion is not as open to new products as that of the UK, for example. Making one cap is a lot of work. Each is made from an individual template and block - a special mould. The fact that quality headgear is in fashion can contribute to the revival of the hatter profession. And what about the situation with the second, dying profession - the hatter?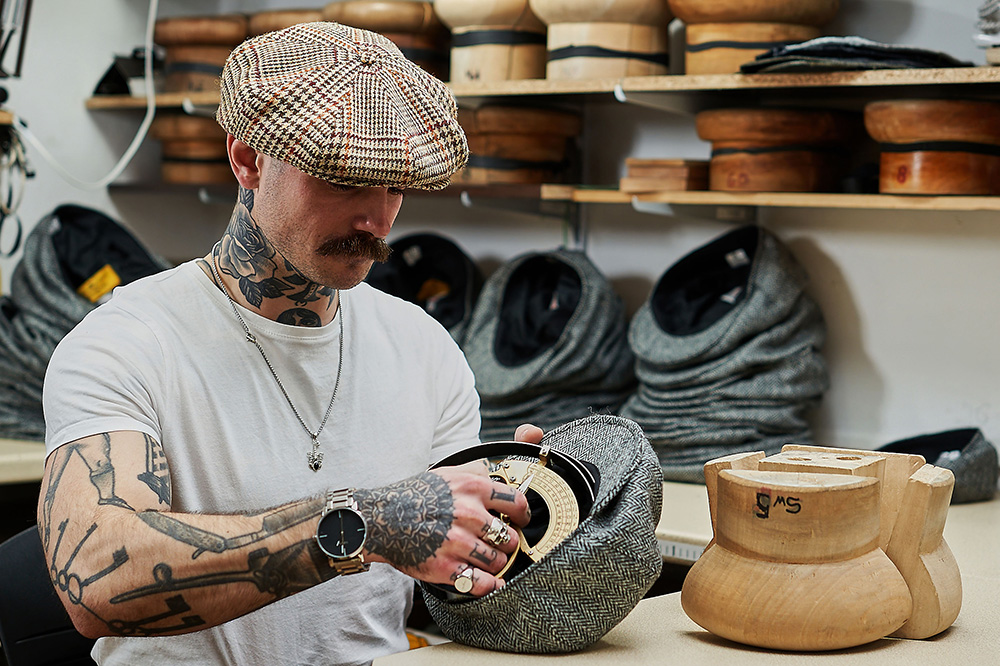 About the hatter and his unusual designs
The hatter designs and creates hats himself. What the headgear will look like depends on his skills. To become a master in this profession, you need a lot of knowledge and a sure hand. Male headgear requires much less artistry than female headgear. The patterns are classic and frequently repeated. The colours are based on a range of grays, blacks or dark blue shades. Gentlemen experiment less frequently with the kind of hats and rely on classic models. On the other hand, women expect exceptional headgear in which they will look great. Their hats can have ornaments such as flowers, veils or stripes. Women's models also differ in the size and shape of the brim. Examples of exceptional headgear are worn by female members of the British Royal Family and women politicians. In Poland, first ladies wear hats for official occasions.
How are hats made?
Let's take a look behind the scenes. The models are manufactured by hand. Each type of hat has its own metal form. Its choice depends on the size of her headgear. The mould is warmed up and then a felt cone is pulled over it. The material is then shaped accordingly. Steam is helpful in the hat-making process. However, it takes skilled craftsmen's hands to turn a piece of felt into a real work of art. The profession of hatter has been forgotten for many years. Nowadays, craft products are becoming fashionable again, so almost extinct professions have a chance to return to the lists of popular professions.
Related products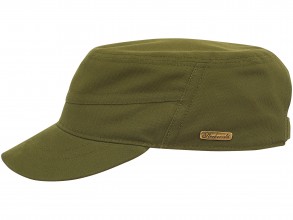 Peaky Blinders - HARRIS TWEED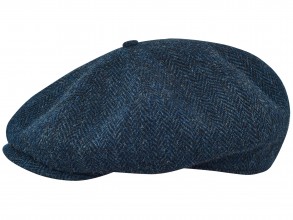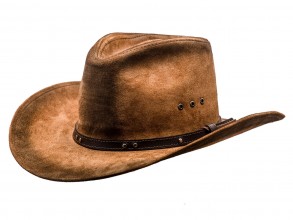 Add a comment
1 comments