Swede - LINEN
Cap style: Flat cap / 5 panels
Details: shape memory visor fastened with press stud (snap fastener)
Sweatband: cotton
Fabric: linen
Ready to ship in 2 business days
There are not enough products in stock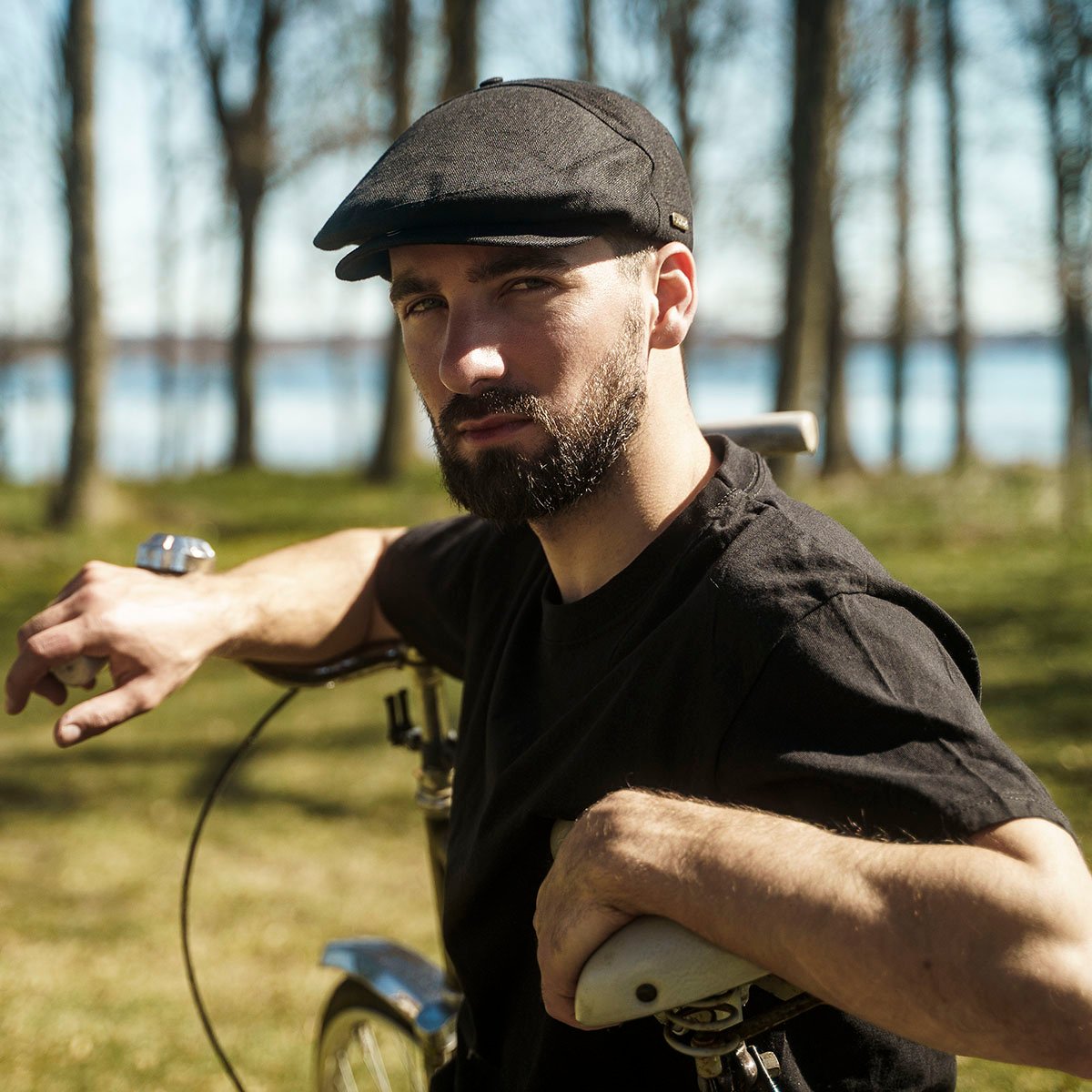 Super lightweight and airy 100% linen, summer flat cap. Natural linen fabric provides an excellent comfort and good breathability. Its 5 panels crown has a decorative button on top. This linen flat cap has no lining inside - this way it is far more breathable. Its visor is fastened to the crown with a press stud (snap fastener).
A good choice for a warm summer. Cap gives a good protection from sun, but still remains elegant and comfy. Please note that we also offer other linen and cotton summer flat caps. Available in large xl and xxl sizes. Good old world craftsmanship from Poland.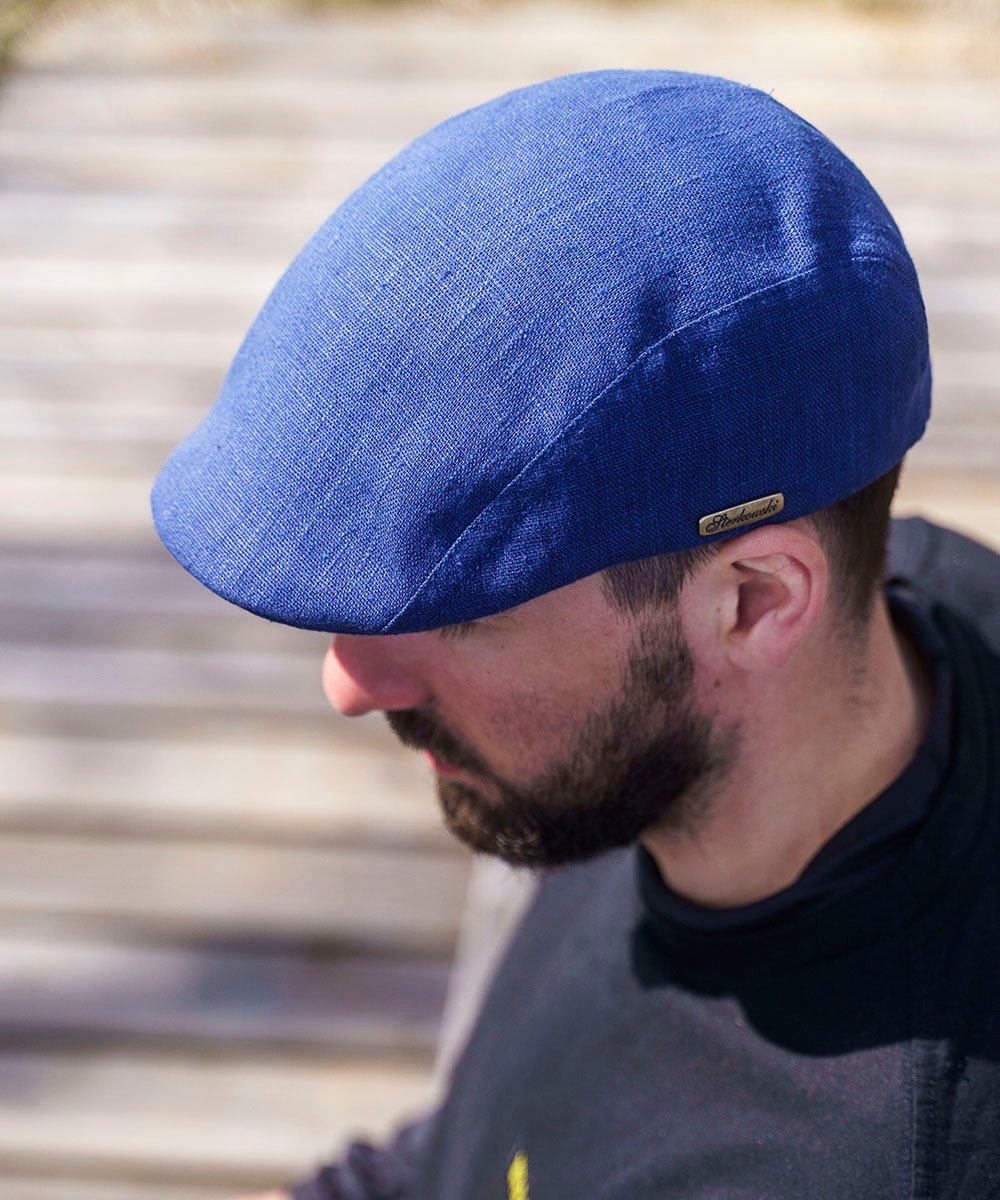 Hats, caps, flat caps... the contemporary fashion market offers a wide range of accessories that are perfect for both casual and elegant stylisations. The hit of the last few years are flat caps - black or colourful, made of wool or linen. They are worn by famous personalities, celebrities and trendsetters
A flat cap is a unique piece of headgear that gives its wearer a distinctive touch of chic. This timeless accessory is perfect for all kinds of outfits. More and more often it is chosen by both men and women, so it's worth finding out how to wear it to look stylish. Let's find out more!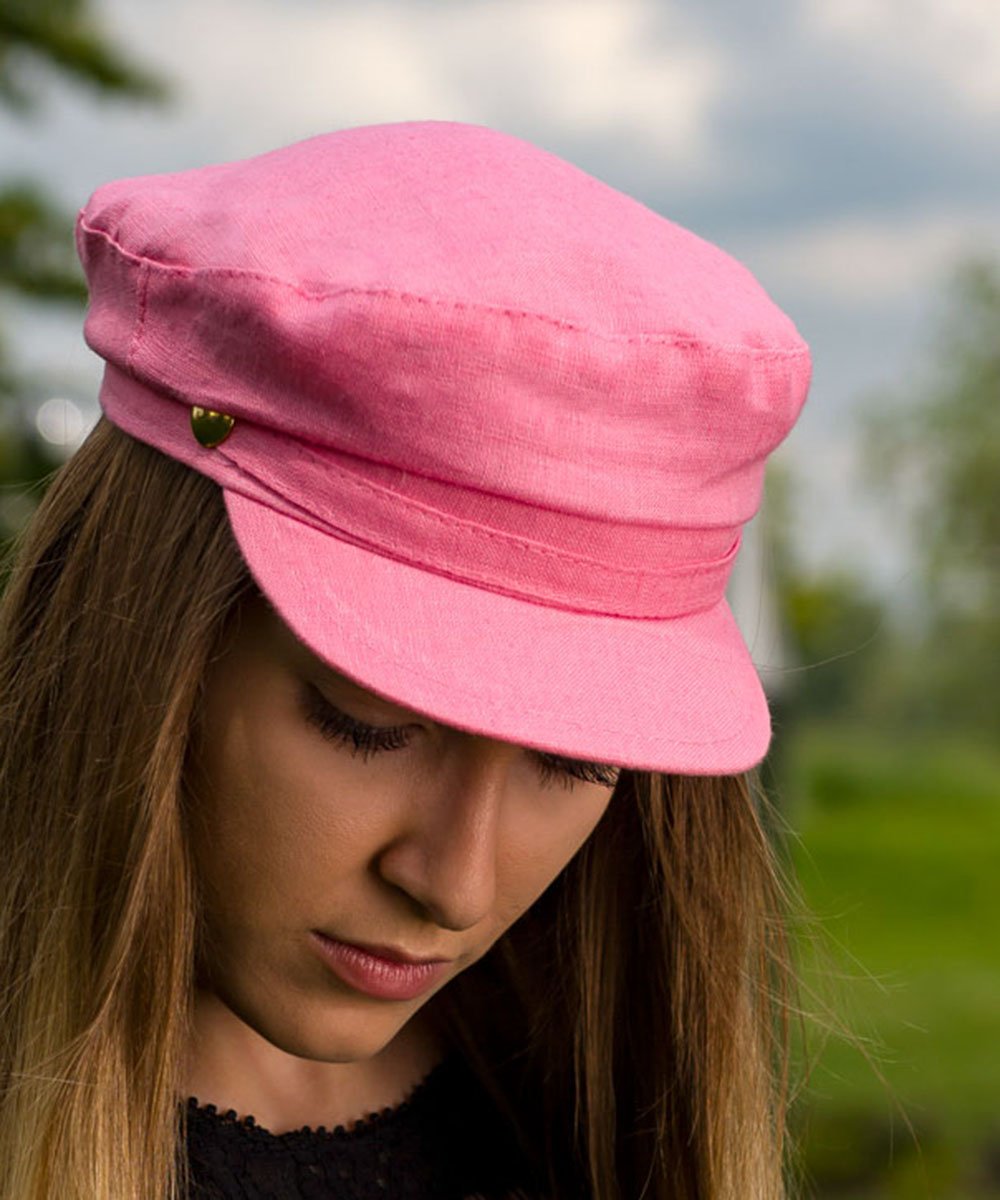 The hat is an important part of your collection of clothes, and it helps to emphasise your style. This headgear is a popular choice in autumn and winter because it provides good protection against the cold. In the summer, when the sun is strong
Products from the category "Mask" can not be returned or exchanged for hygienic reasons.
RETURN
1. According to existing valid regulations, within 30 calendar days from the product's delivery date, you have the right to return it without giving any reasons and withdraw from the contract.
2. Send us back the product that you purchased in its original state, not damaged and not worn, with all the labels. Please protect properly your product in a package. In this case, you will be responsible for covering the return shipping fee.
3. Add a note inside the returned box with all the necessary information: your order number / surname and that it is a return for a refund. Keep the tracking number of parcel.
4. Within 14 days from receiving your parcel, we will check the state of the product (if it hasn't been worn or damaged).
5. If there won't be any impediments, we will refund your money. If your return request will be denied (because of the product's damage or traces of use), we will let you know by email.
RETURN ADDRESS:
Kompania Handlowa im. Piotra Piano
ul. Margerytki 12
04-906 Warsaw
Poland
Reviews
By
Michael B.
on 25 July 2021 (
Swede - LINEN
) :
I like this hat very much for every day use
I am using hats on a daily basis. I have already four hats of Sterkowski and I am using them on different occasions. they look good and comfortable. what is very important is when I had a problem it was solved to my full satisfaction.
By
Daniel N.
on 04 May 2021 (
Swede - LINEN
) :
A bit cheap but ok
I bought this cap in navy blue linen, along with the linen Derby in beige.

This Swede is a bit cheap, so I regret not getting the Derby linen navy blue instead. But of course you get what you pay for. The design is ok, but the cap is a bit flimsy and does not keep the shape well, when I use it. The button on top is a nice detail though.
Product added to wishlist