Docker - HARRIS TWEED
Cap style: Docker / Beanie
Details: cut above ears, trimmed seams
Lining: cotton
Sweatband: cotton
Fabric: Harris Tweed (100% wool)
Ready to ship in 2 business days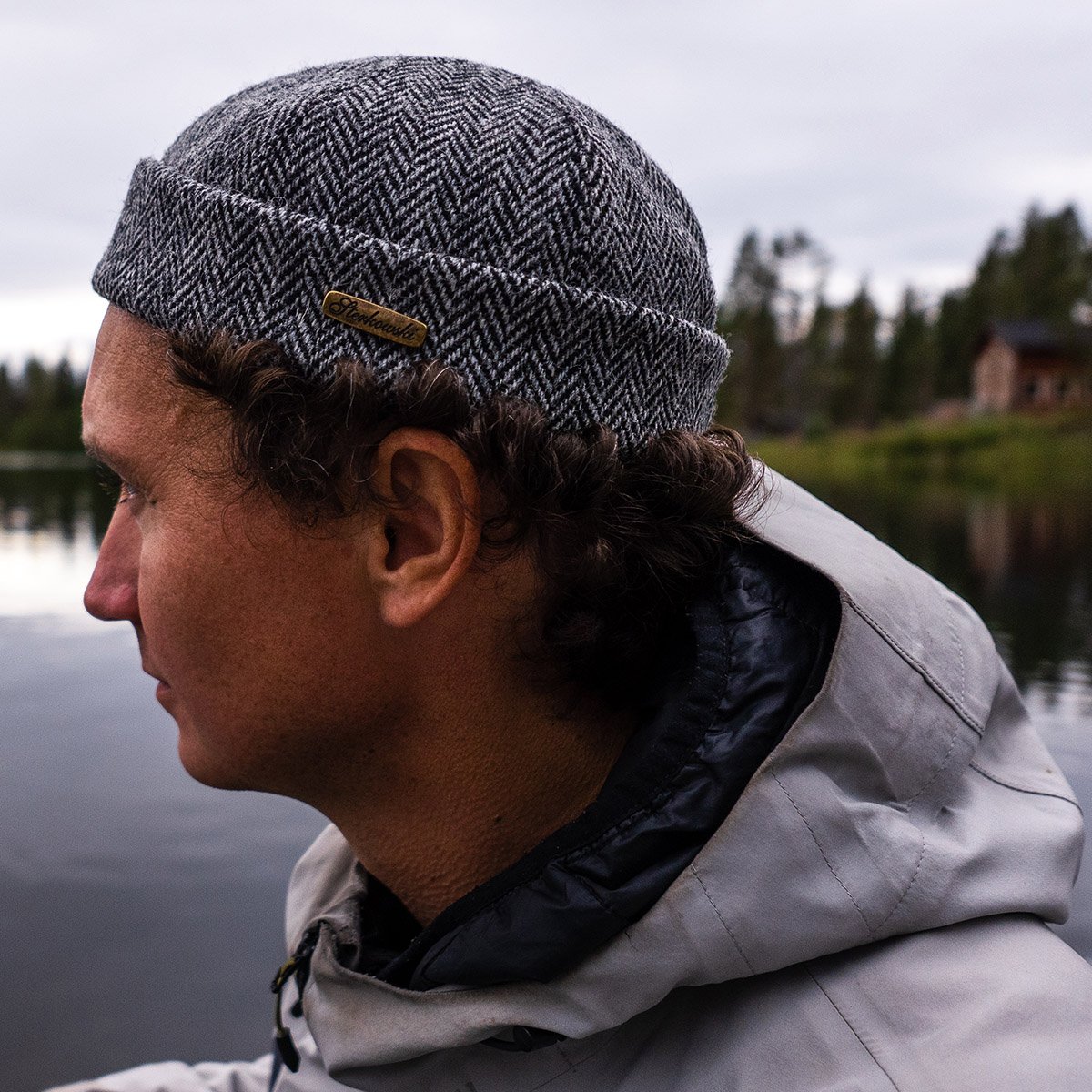 Simple and practical docker cap made of genuine Harris Tweed (100% wool). Harris Tweed cloths are second to none among all wool fabrics. Its cut is above ears, inside the crown there is a cotton lining and sweatband. A cap in a very similar style to the one from the movie ''Léon: the professional''.
This model of warm longshoreman hat will protect you from cold and wind, on the rough sea and on the waterfront, during colder seasons. Woolen cloth guarantees excellent wearing comfort - it is warm, breathable and skin friendly. This cap is available in big xxl and xxxl sizes. Precise handmade craftsmanship from Sterkowski family-run manufacture.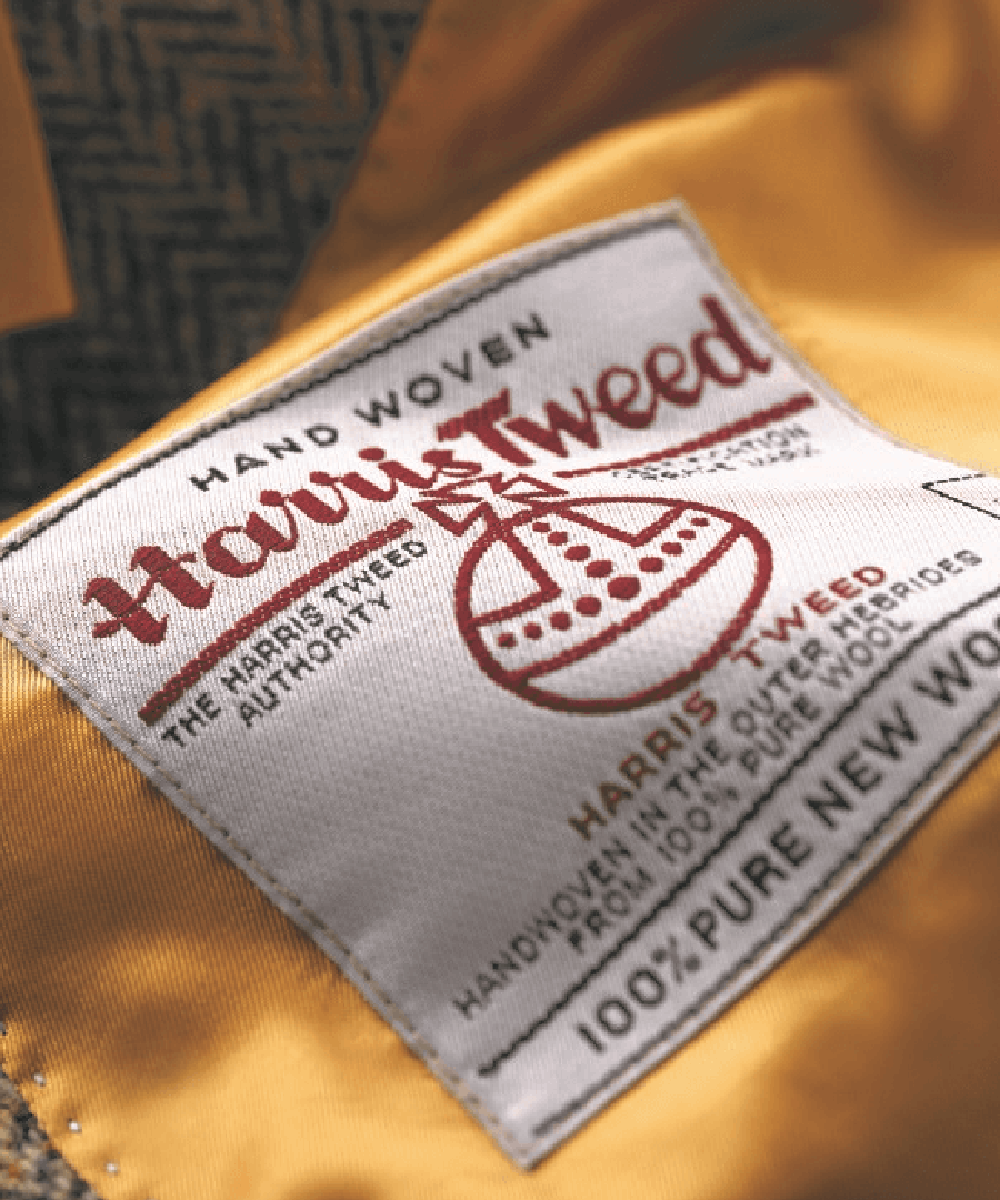 Harris Tweed is a fine woollen fabric with a distinctive weave originating from the Scottish Outer Hebrides. It has a typical tight, diagonal weave and the most common pattern is herringbone.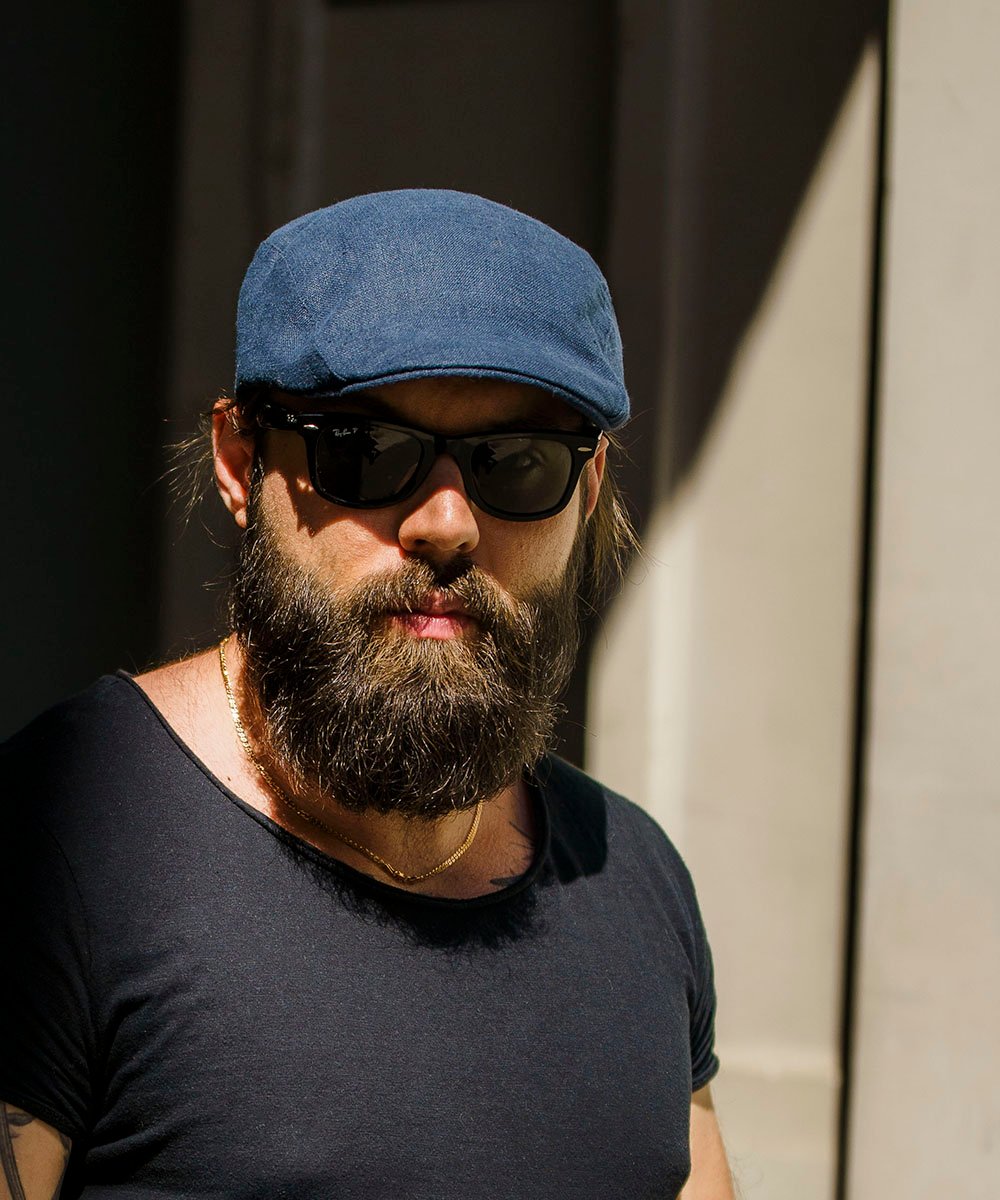 Linen, wool or maybe genuine leather? When choosing accessories, many people are unaware of the huge role that materials play. It is the same for hats and caps, the durability of which depends largely on the fabrics they are made from. Below we present you the most popular materials...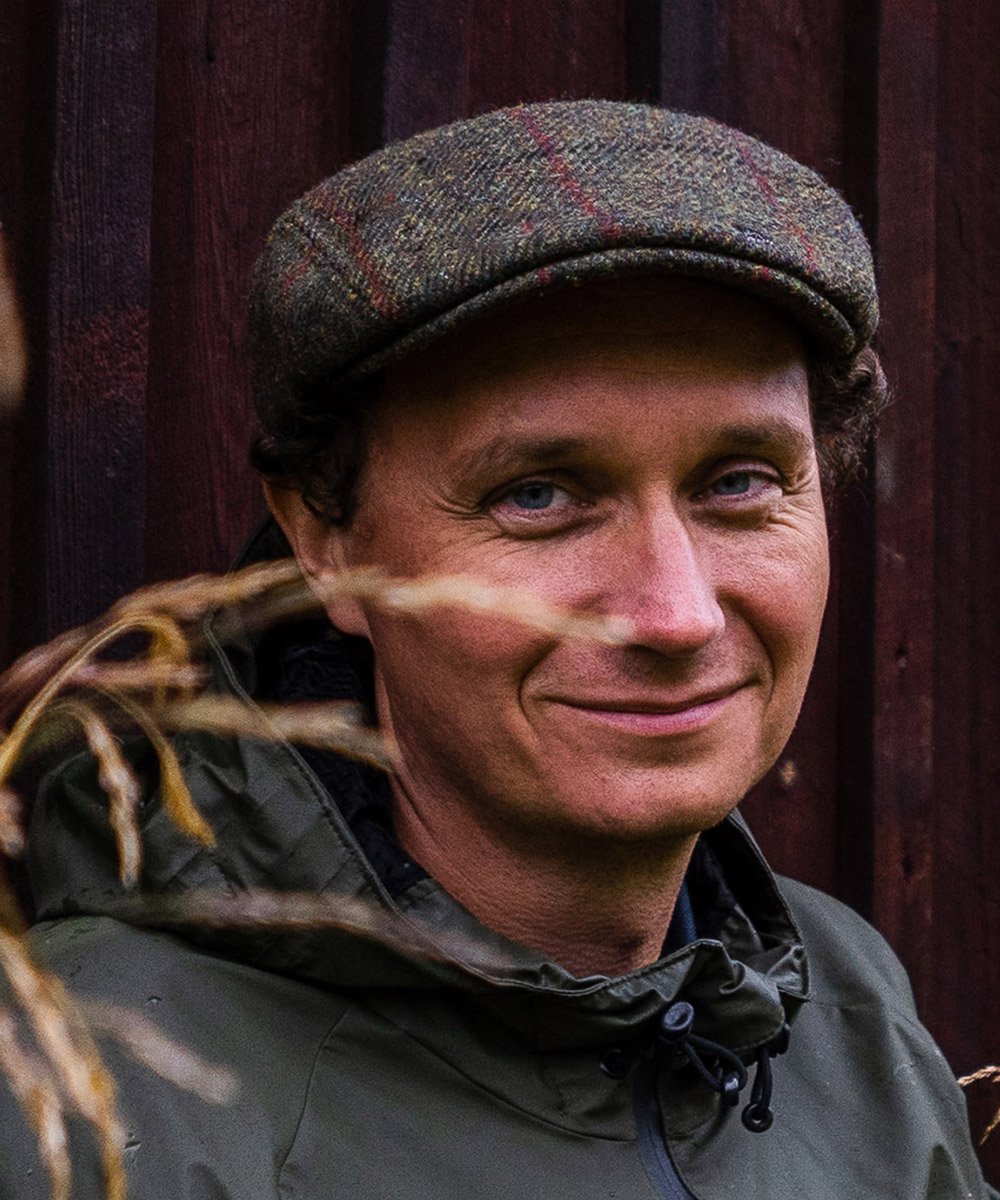 It can be quite a problem to find the perfect cap - today's clothing market offers its customers many original models that differ not only in cut, but also in colour and type of material. There are several criteria to consider when going shopping, and it's also a good idea to choose a cap that suits the shape of your face.
Products from the category "Mask" can not be returned or exchanged for hygienic reasons.
RETURN
1. According to existing valid regulations, within 30 calendar days from the product's delivery date, you have the right to return it without giving any reasons and withdraw from the contract.
2. Send us back the product that you purchased in its original state, not damaged and not worn, with all the labels. Please protect properly your product in a package. In this case, you will be responsible for covering the return shipping fee.
3. Add a note inside the returned box with all the necessary information: your order number / surname and that it is a return for a refund. Keep the tracking number of parcel.
4. Within 14 days from receiving your parcel, we will check the state of the product (if it hasn't been worn or damaged).
5. If there won't be any impediments, we will refund your money. If your return request will be denied (because of the product's damage or traces of use), we will let you know by email.
RETURN ADDRESS:
Kompania Handlowa im. Piotra Piano
ul. Margerytki 12
04-906 Warsaw
Poland
Reviews
By
PATRICK T.
on 28 March 2021 (
Docker - HARRIS TWEED
) :
Top qualité
Docker, de qualité. Parfaitement ajusté à mon tour de tête. 58.5 cm j'ai pris du 59 et c'est parfait.
La coupe et le tissu me conviennent parfaitement.
Je suis fan j'ai acheté plusieurs en différentes matières ou coloris.
By
Patrick C.
on 16 Dec. 2020 (
Docker - HARRIS TWEED
) :
Looks new but smells old
Nice item when you look at, but with an unpleasant smell of dust (even after 2 days on my balcony). Was probably stored for many years in a dusty atmosphere. The company shoud have checked the item before shipping. Even after my unhappy message, no solution offered.
By
Desmond R.
on 02 Dec. 2020 (
Docker - HARRIS TWEED
) :
Perfect fit and craftsmanship
I recommend this docker to anyone seeking a properly fitting cap without adjustment strap/velcro. The tweed is a statement in itself and makes the cap special. It already is one of my favourite caps.
Product added to wishlist