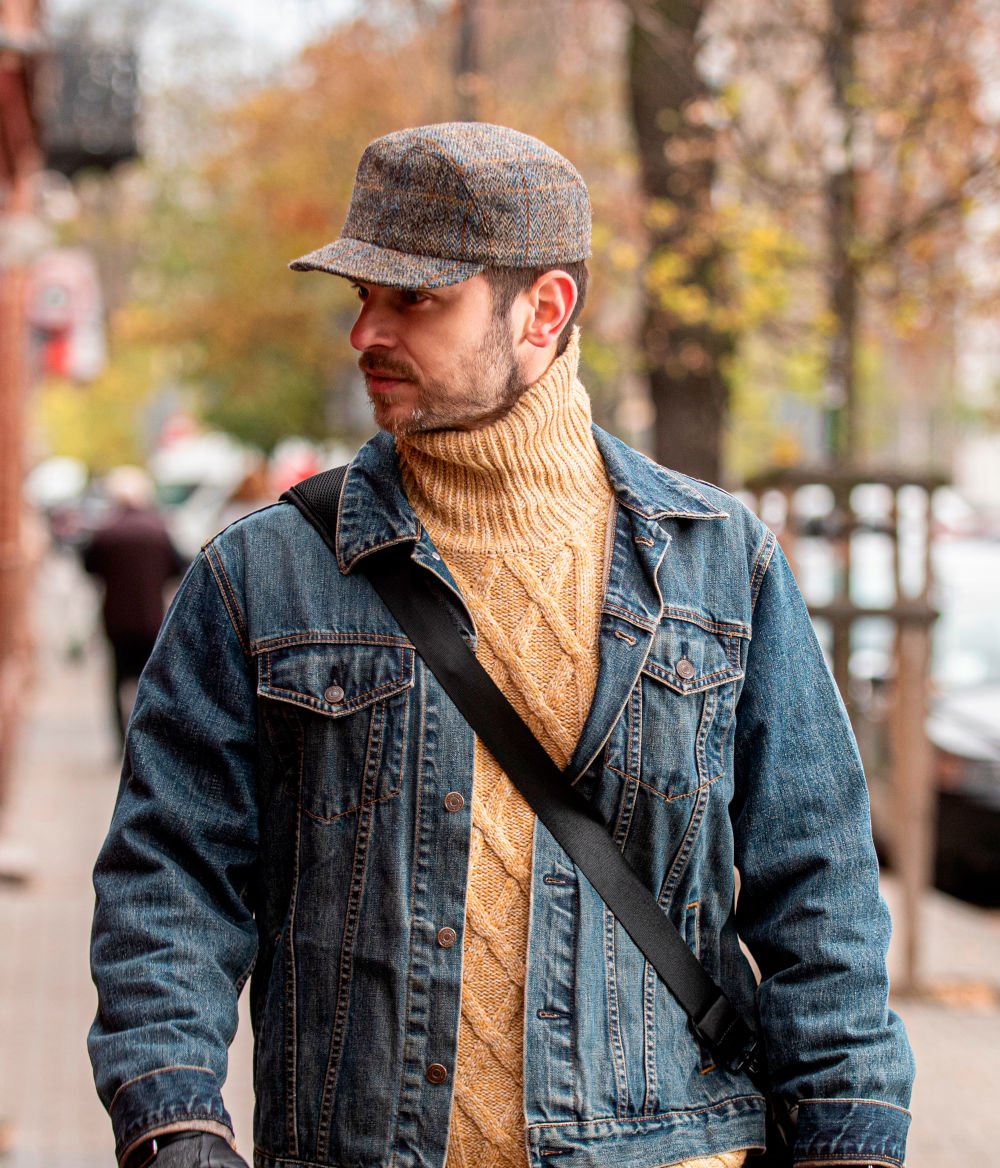 When it's cold and snowing, a winter hat is a must. Although not everyone likes to wear headgear, in winter we use it out of pure necessity – not to get sick or frostbite our ears. Must a winter hat be a dull necessity? Or could it be a good excuse to create an interesting winter look? The fashion industry goes through the so-called hot season in winter. While headgear in the summer or spring is mainly used by fashion aficionados, almost everyone wears hats in the winter. Nobody likes to get cold ears in winter. However, many people think that a winter hat is just a sad necessity, which can only ruin a carefully prepared hairstyle. However, as soon as we change our approach to winter hats, they may be the perfect complement to the entire winter outfit, and in addition to the comfort they will provide us with, protecting our head from the cold and wind, they will also enhance our beauty.
The perfect hat for the winter?
The ideal winter hat should be above all comfortable. There's nothing worse than a mark pressed on your forehead when you take your hat off inside (and it turns out to be too tight). Therefore, when choosing a headgear for yourself, we should first of all be guided by the right size. Whether you choose a traditional woolen beanie hat or a fashionable warm-wool peaked cap, never buy a small one! Not only will it look bad, you can also get a headache – really! In addition, the winter hat should be made of
warm material. In the case of docker or beanie models the best ones will be those made of cotton or wool. You should avoid hats made entirely of artificial fibres, because your head will sweat too much in them. In addition, these types of materials are much less durable, and so the cap will serve us at most one season. If you choose more elegant versions of headgear, for example a peaked cap or a beret with antenna, it is worth choosing those made of tweed or petersham.
Winter hats for special tasks
If we spend a lot of time outdoors in the winter – e.g. jogging every day – we should make sure to protect our heads and ears properly so that we do not develop inflammation of the eardrum. The trapper hat, with additional elements covering the ears, is perfect for running. Whereas aviator hats made of natural leather, lined with fur, will not only protect our ears, but also add extravagance to the whole look, even during morning exercise in the park.
How to choose the size of your winter hat?
To choose the right size for your cap or hat, start by measuring the circumference of your head. A tape measure is best used for that. We measure the circumference of the head 1.5 cm above the ears, above the eyebrows and at the most extended point at the back of the head. If we prefer the cap to overlap our ears, let's measure the circumference in the same way, but at the height of the middle of the ears. For most manufacturers, the size of the headgear is in line with the circumference, and so if the measurement results are 55 cm, the headgear should be 55. If the circumference of our head is between two sizes, always choose the larger one.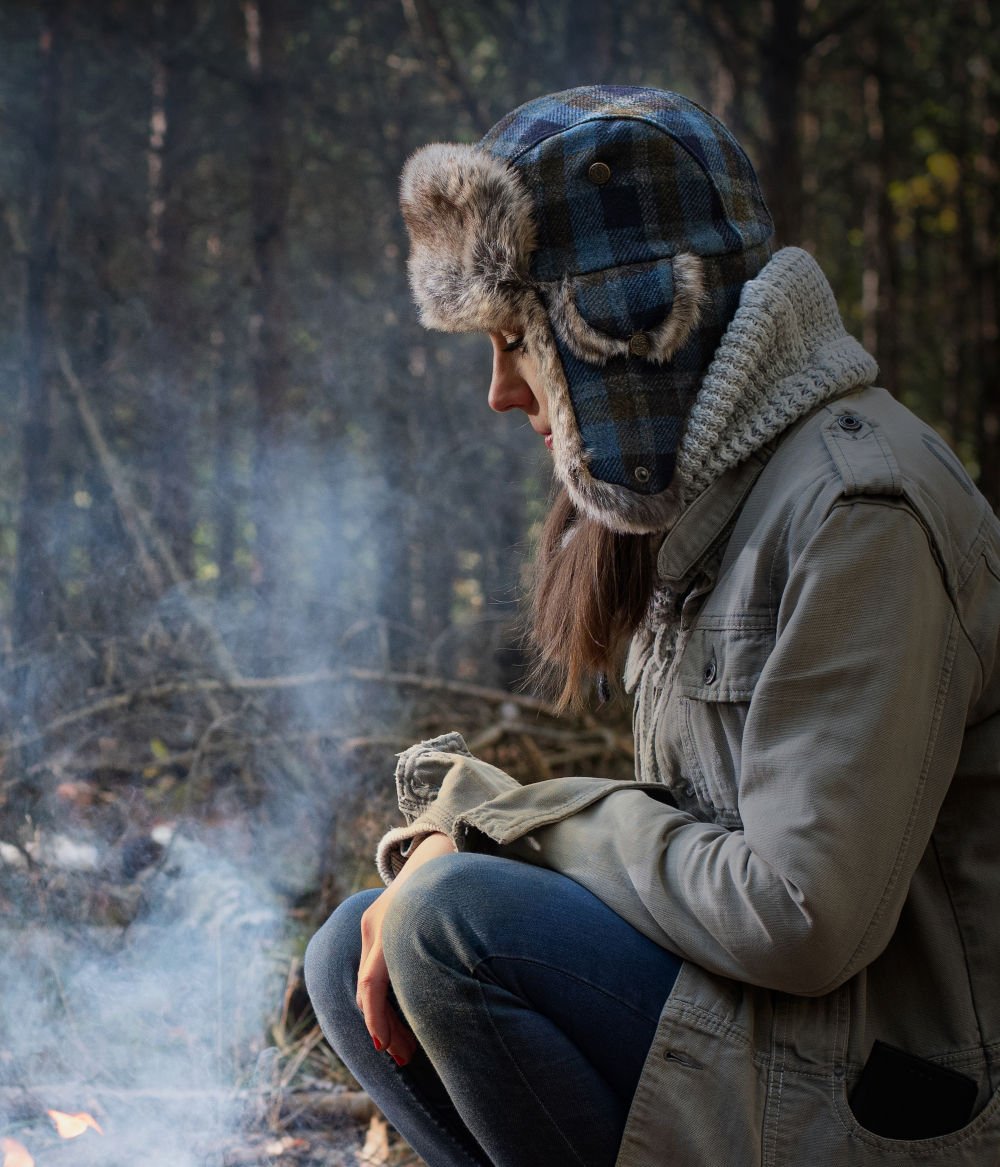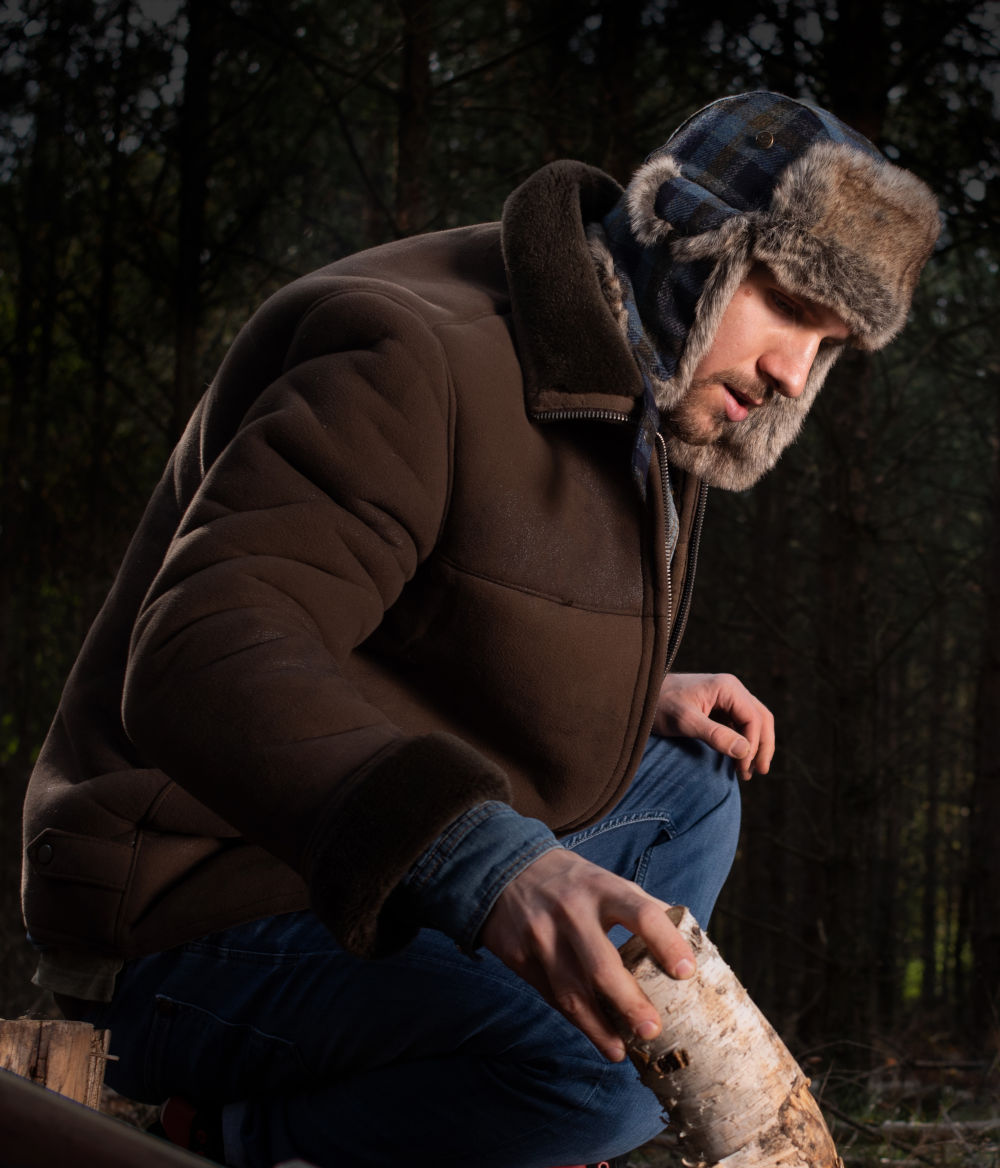 What can be done to prevent hair from becoming electrified under a hat?
Many women give up wearing hats in winter due to the fact that hair gets electrified by them, ruining intricately styled hairstyles. Fine, delicate and dry and damaged hair is particularly susceptible to this. What can be done to minimize hair electrification? First of all, make sure they are properly moisturized and nourished. To prevent strands from becoming electrified, you can use sparkling water or the addition of apple cider vinegar at a ratio of 1:1 to rinse during washing. Drying the head with too hot a stream of air also promotes electrification of the hairstyle. It is better to set your hair dryer to a cooler breeze and choose only appliances with an ionization function, which not only nullifies electrification, but also affects the appearance and condition of the hair. Oiling the hair, that is, using special oils such as argan oil, is also a good way. It is a good idea to carry a tiny bottle of dry oil with you in your purse. In case your hair gets static after pulling off the cap, just pour a few drops of oil on your palms and then smooth your hair with your hands. If you do not have with you oil, a little hand cream or plain water will work just as well. To minimize the effect of electrifying hair in winter, it is also worth paying attention to what you comb your hair with. It is
best to choose wooden combs with widely spaced teeth or wooden brushes with natural bristles. Plastic models may additionally increase the effect of hair sticking out in all directions. What kind of hat we wear in winter also affects the electrification of the hairstyle. Therefore, when choosing the right model for winter, it is best to opt for a hat that will let your hair breathe, that is, made of natural material – preferably wool or cotton.
Related products