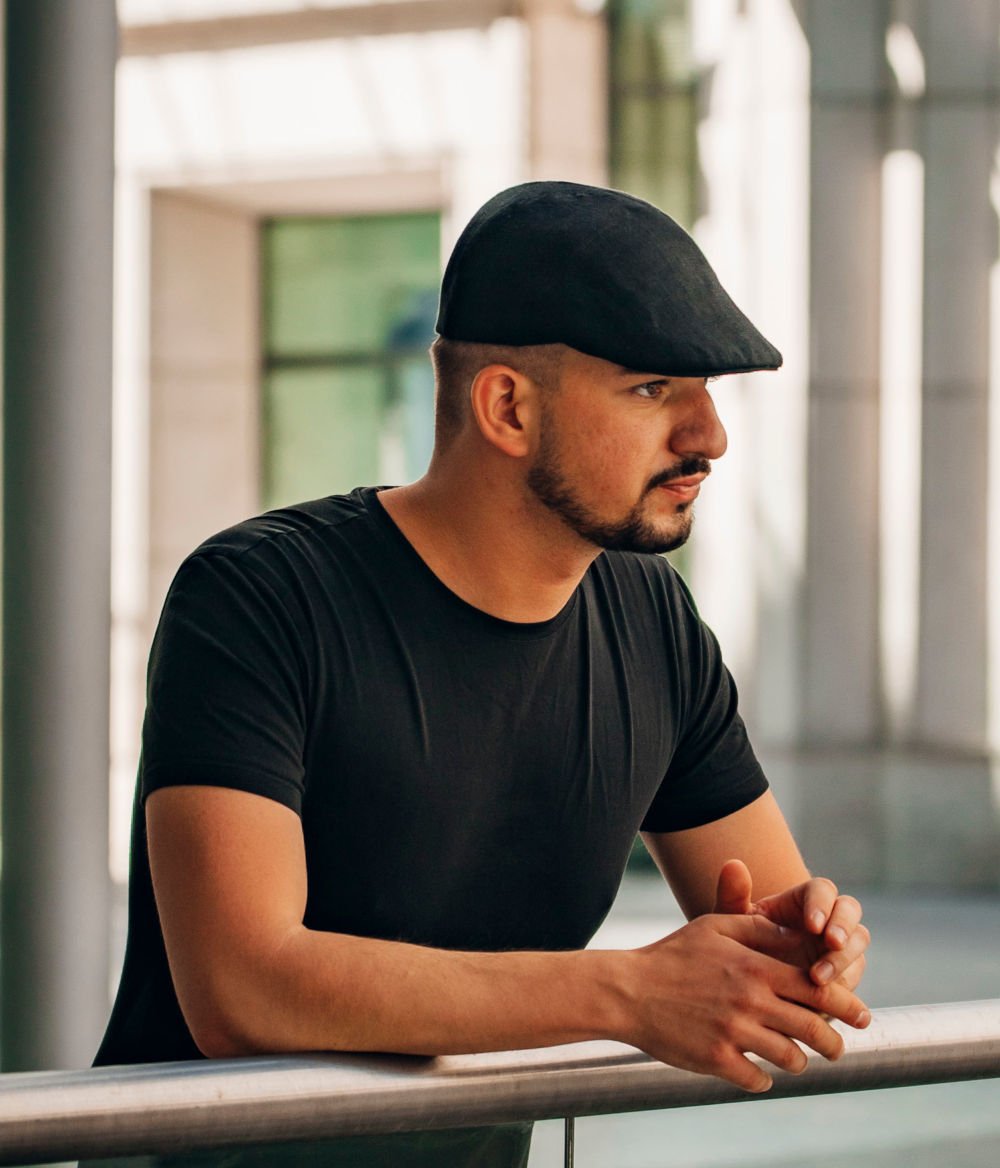 It can sometimes be difficult to keep up with the latest trends – the only thing that is certain is that there are classics that work well every season. This also applies to headwear, which has been enjoying a renaissance over the last few years – one such example is the a flat cap, so popular with men of all ages. Contrary to popular belief, they are being worn by younger and younger people – all thanks to their classic cuts, fashionable colours and timeless functionality. What about you? Got your very own flat cap?
A few facts about the history of a flat cap
Many people associate flat caps with elderly men. They couldn't be more wrong! Today, younger and younger men are reaching for it, although its history is long and sometimes complicated. Flat hat was first known in 14th century England – it was compulsory for men of the lower classes to wear it and breaking it was punished with heavy fines. The obligation to wear woollen hats on all Sundays and public holidays applied to all men over the age of six – an obligation imposed by the Parliament of Northern England. The trend was quickly picked up by the upper classes,
who turned flat hat into a stylish accessory to be worn when hunting, for example. It gained particular popularity in the 1920s and 1930s , with boys delivering newspapers on the streets of American cities and gang members in the Birmingham area. Today, flat caps are probably worn by everyone!
How to wear a flat cap for day-to-day use, and how for more formal occasions?
The classic flat cap is a versatile piece of headwear, suitable for many different occasions – you can wear it for everyday wear as well as for more elegant meetings and events. It all depends on a model you opt for. Wear it with jeans and a polo shirt in summer and with a coat or jacket in winter. We guarantee it will look impeccable in any of these stylings! A key role in the selection of a flat cap is played not only by the cut, but above all by the material from which it is made. For warmer days, opt for a lightweight and breathable linen or soft cotton flat caps. On cold days, wool or genuine leather headwear is much better for keeping the heat in. The hit of the autumn/winter season will also be tweed – that traditional and original Scottish Harris Tweed produced in the Outer Hebrides.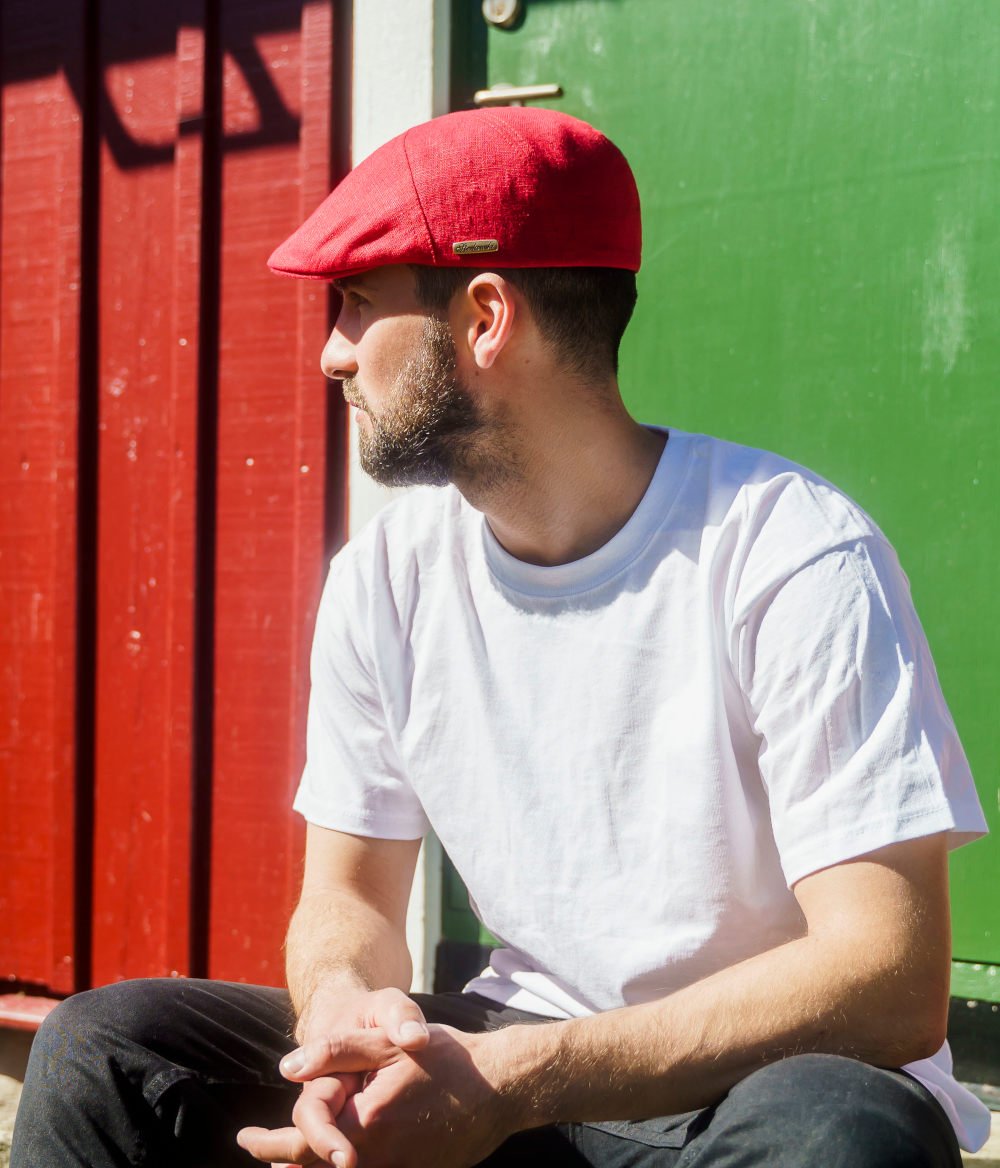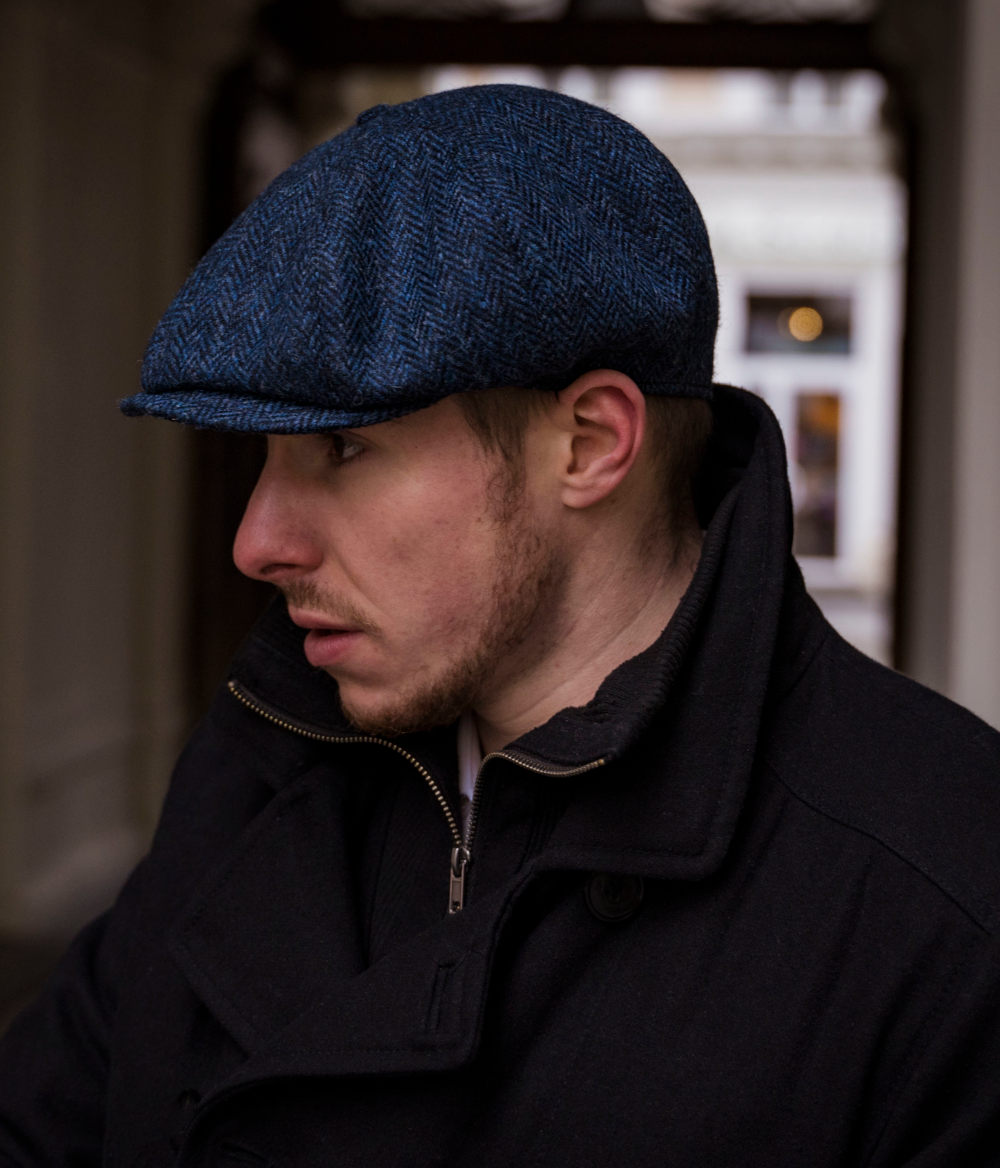 Perfect flat cap for a 20-year-old
Youth has its own rules and even today's twenty-year-olds appreciate a carefully considered, stylish look. A hat or cap is, of course, one of the most important elements of the look – increasingly, these headwear items are being replaced by flat cap, which looks great in both elegant and casual versions. So what is the best flat cap to appeal to discerning and fussy 20-year-olds? We opt for two models! The first one is a Derby-style cap in a version perfect for summer, made of airy and pleasant-to-touch natural linen. This lightweight flat cap with an airy mesh lining is an interesting alternative to baseball cap. In the Sterkowski online shop you will find it in several vivid colours – we like the coral and lemon yellow versions best. The second option is a slightly cheeky Peaky Blinder-style flat hats knew from high-quality and warm woollen cloth – a model designed specifically for winter and transitional periods. This cap has a characteristic head made of eight pints with a visor sewn to it and a leather sweatband.
Stylish proposals for 30-year-olds
Flat caps are the perfect headwear for all ages, but you probably already know that – we've got plenty of styles for different age groups, including today's 30-year-olds. With them in mind, we have prepared a summer model – the Gecko cap made of aida cloth in a
light beige colour – the unlined version with an ergonomic shape will be perfect for hot days. By contrast, in winter, it's worth opting for warm and breathable wool to ensure maximum comfort during day-to-day wear. The Danny Boy flat cap is a combination of the classic with a touch of the avant-garde – model made in patchwork technique will add style and unique character even to a simple, minimalist styling.
We don't forget about the 40-year-olds either!
Looking for a stylish flat cap to wear with your coat or bomber jacket? For the trendy 40-year-olds who put style and functionality in equal measure, we suggest the classic English ivy cap in original Scottish Harris Tweed. The two-tone check model in shades of brown or grey (your choice) is one of the hits of the upcoming season – its greatest asset is the timeless cut, which looks great with classic, elegant and casual outfits. It's also worth considering a cap perfect for hot days – the Liga Ivy Five cap, made of light and breathable cotton. It's more of an everyday choice proposal, which you can wear while walking in the park, shopping or out on the town with friends.